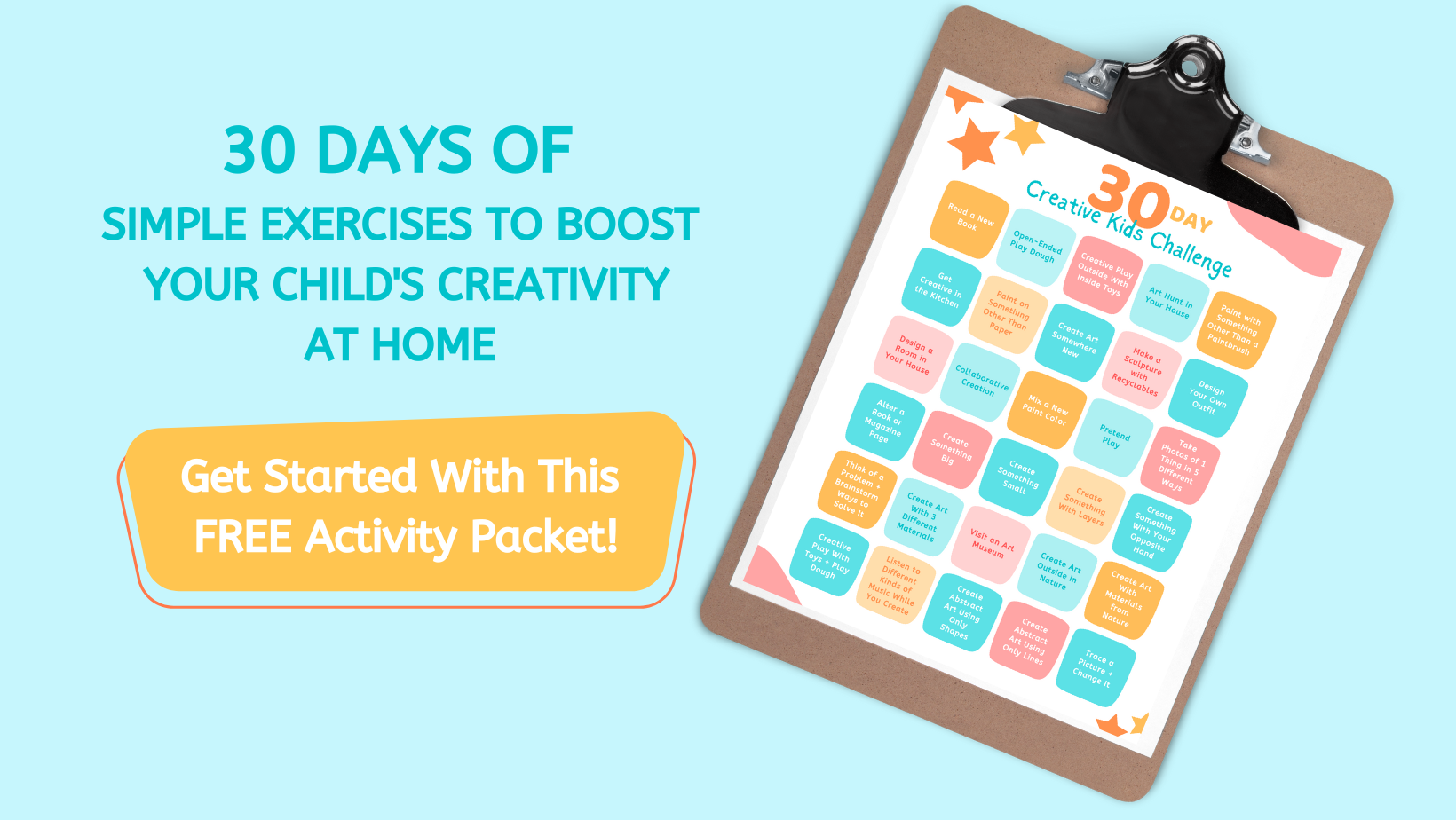 WHY IS CREATIVITY SO IMPORTANT?
Reduces stress
Improves problem-solving, critical thinking + other 21st Century Skills
Promotes curiosity and innovation
Increased confidence
Creates a low-pressure environment for learning to occur
More open-mindedness + willingness to look at things from different perspectives
It even helps us live longer According to Scientific American
SIGN UP BELOW FOR YOUR FREE 30-DAY CREATIVE KIDS CHALLENGE!
Signing up will subscribe you to our quarterly newsletter featuring new creative challenges, art/play activities, digital freebies, special giveaways + more!