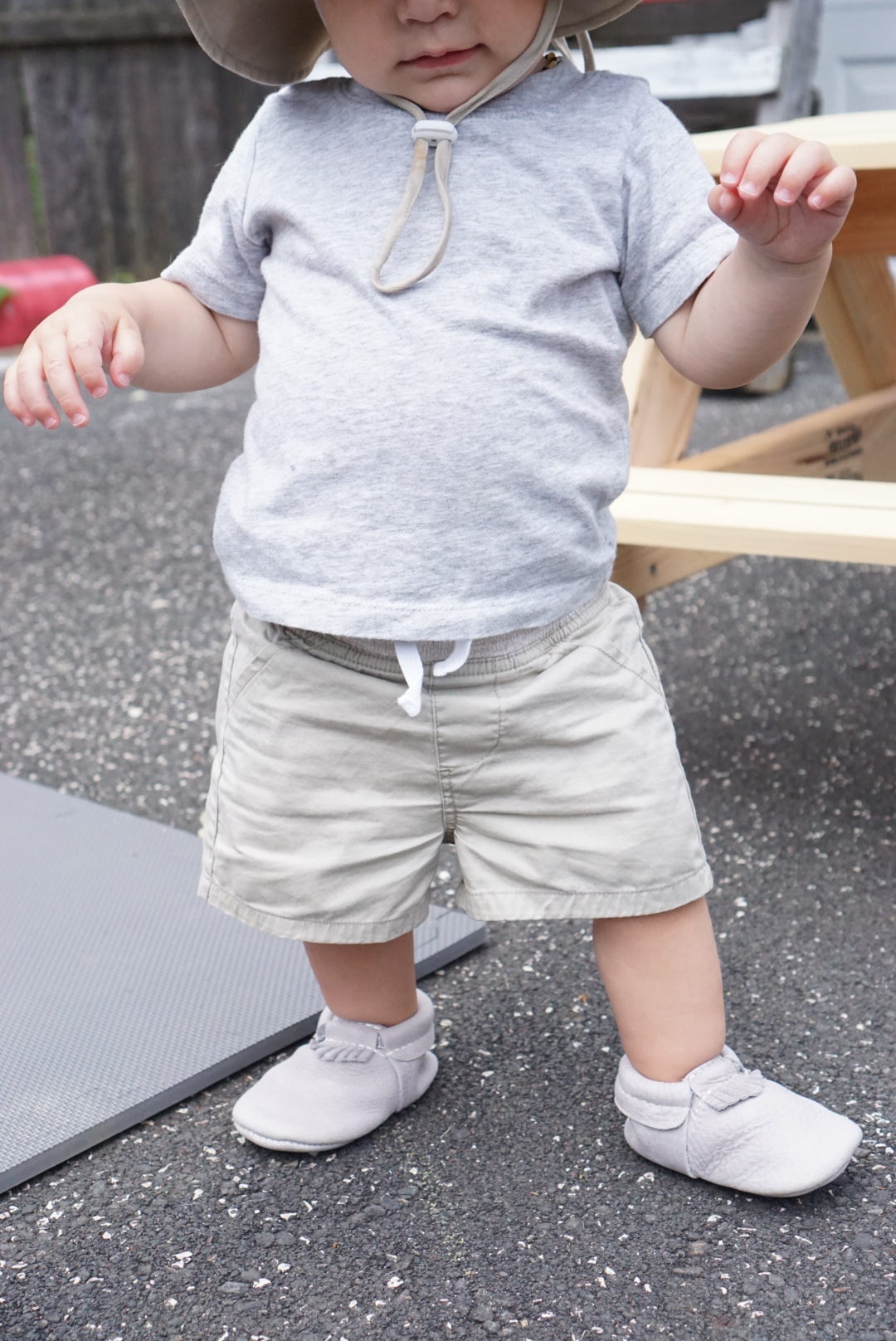 Our little man is on the move!
Teddy took his first real steps on Father's Day and now he can walk all the way across the lawn. The timing was perfect because he was able to walk around at his first birthday party and play with his friends. It used to be hard for him to play outside as a crawler because the blacktop was too hot and rough on his knees, and he didn't like crawling through grass.
Now he is loving playing outside. He loves to chase the dog around the yard, steal her toys, walk back and forth from his play fort to his water table and push his little toy lawn mower around.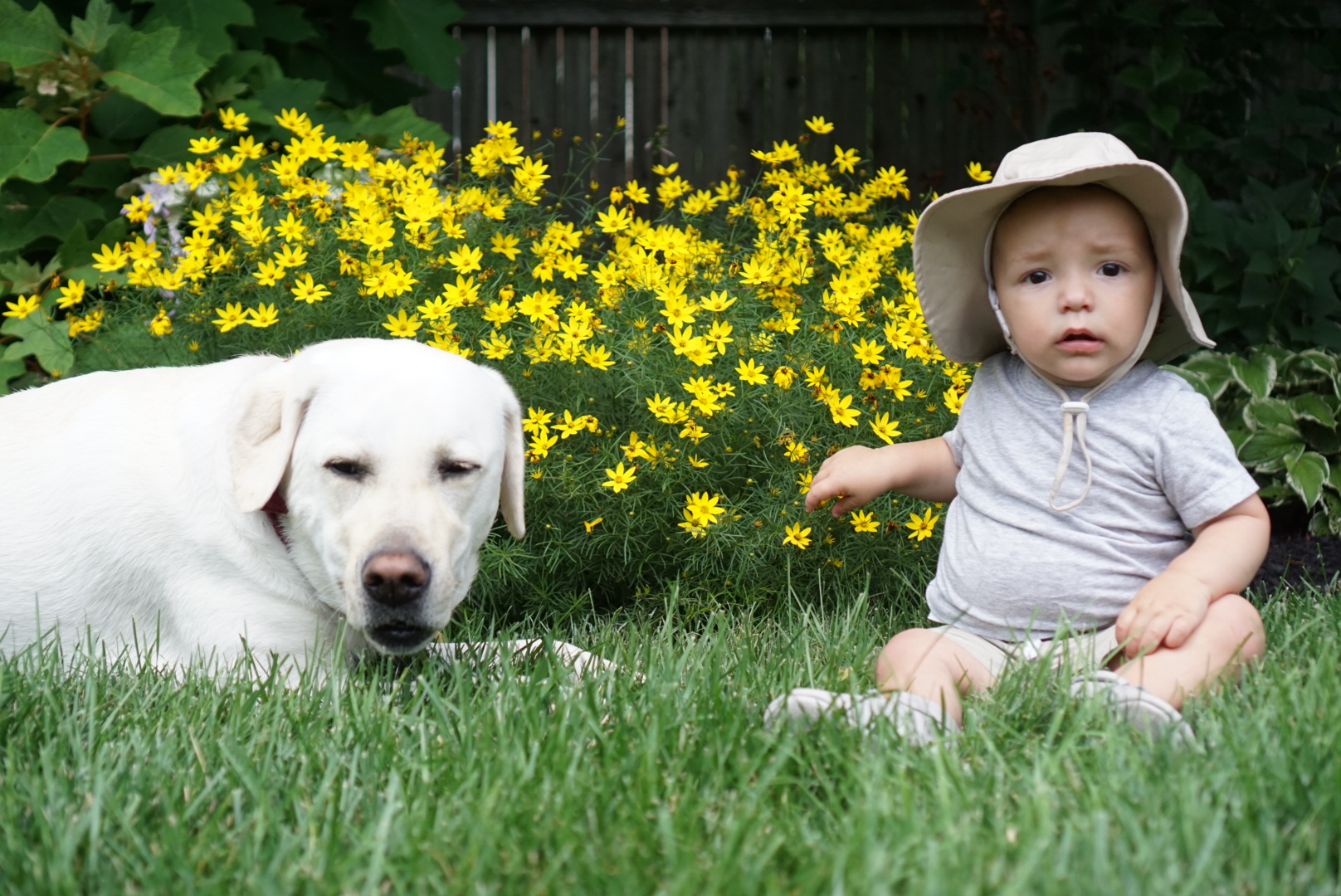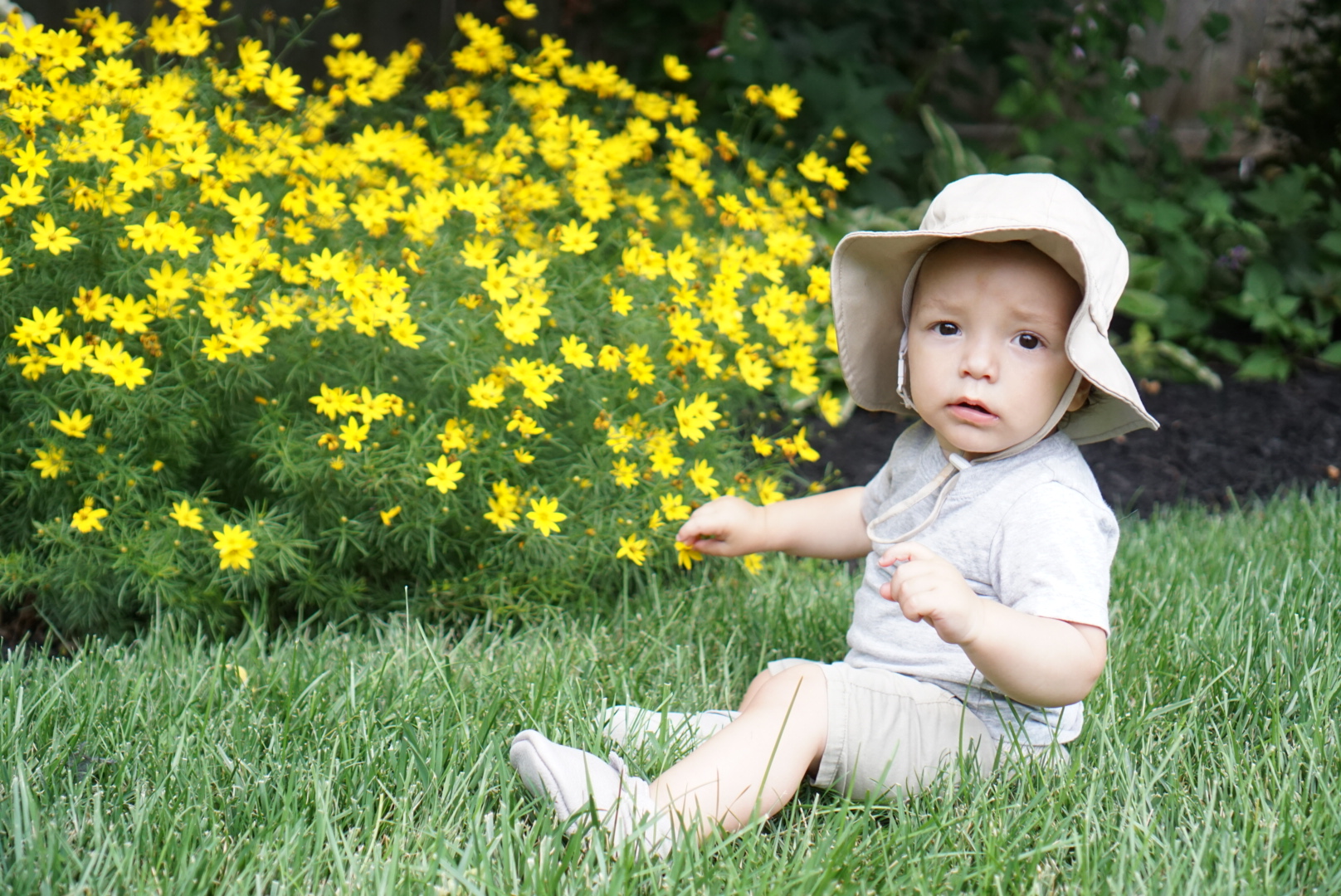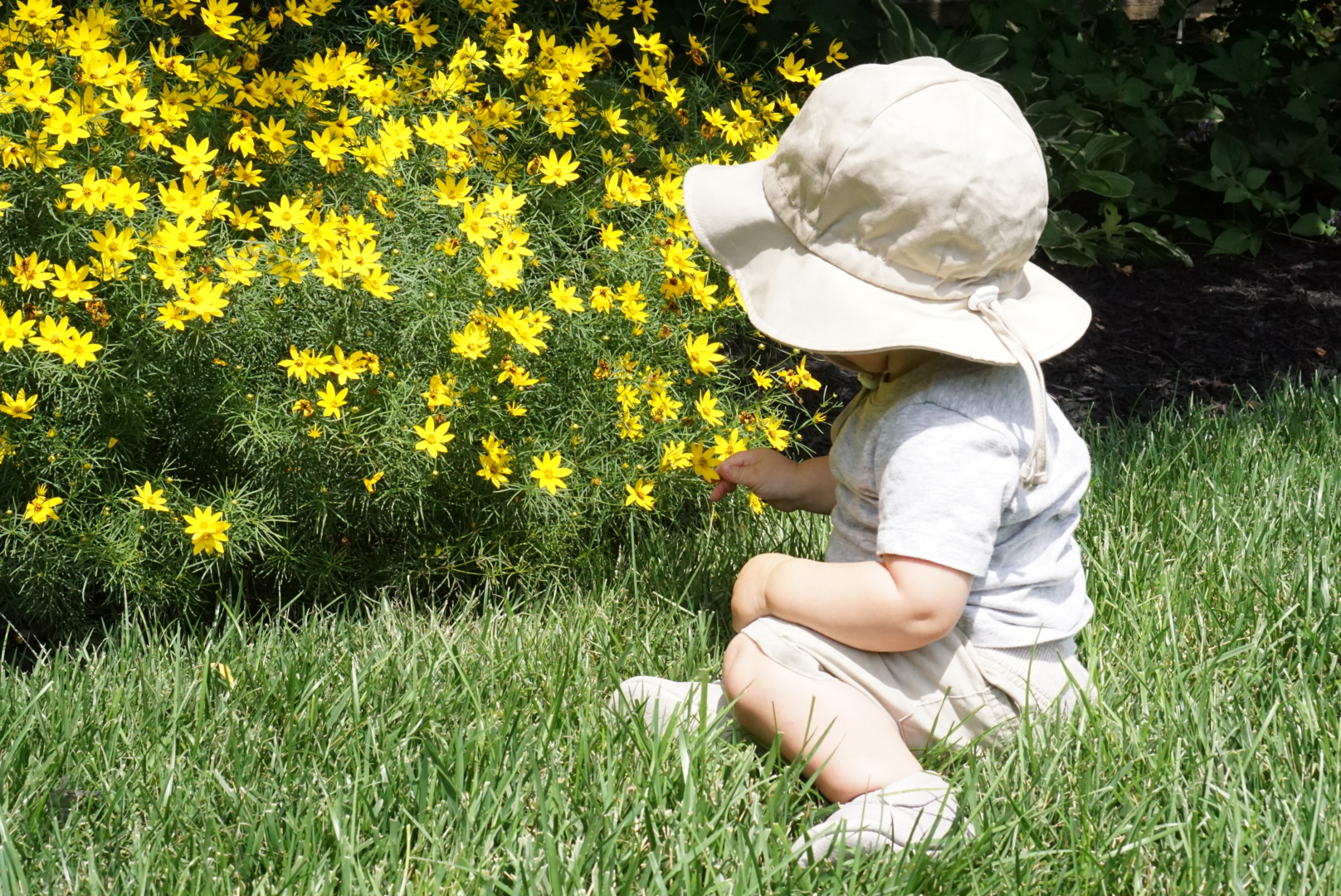 We usually go barefoot out in the yard, because Teddy has chubby little feet that shoes do NOT fit. Shoes never stay on him especially now that he is walking, and I was so sick of constantly putting shoes back on his feet. I've tried every kind of shoe and nothing really worked. I finally tried Freshly Picked Moccasins, and I didn't expect much. I knew they would look cute, but with no velcro or laces I didn't think they stood a chance against Teddy's pincushion feet.
As it turns out, the Freshly Picked Moccasins stayed on his feet the entire time we played outside. I even accidentally ordered a size that was too big and they still stayed on his feet. They have elastic on the inside that really helped keep them tight on his feet whether he is crawling or walking.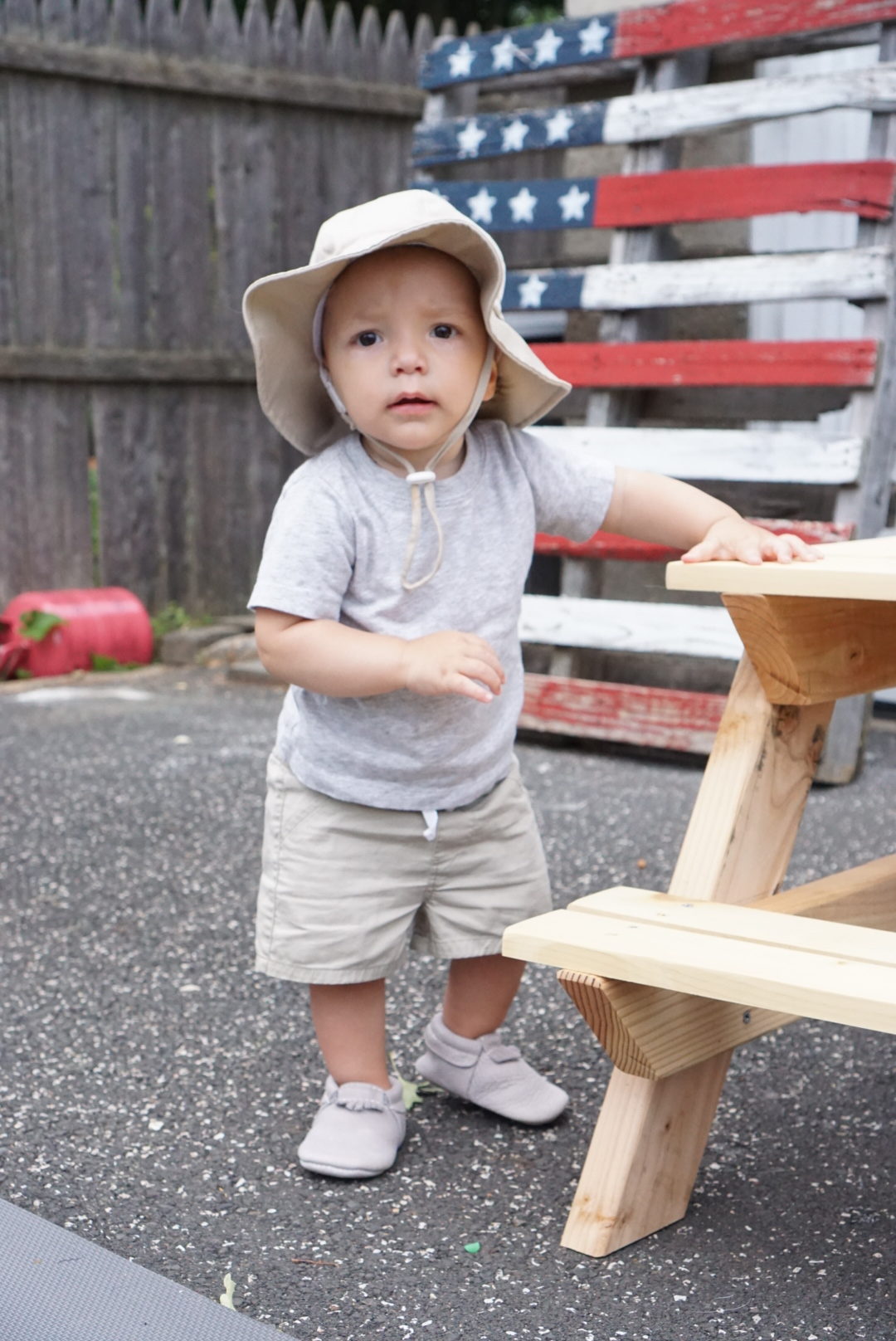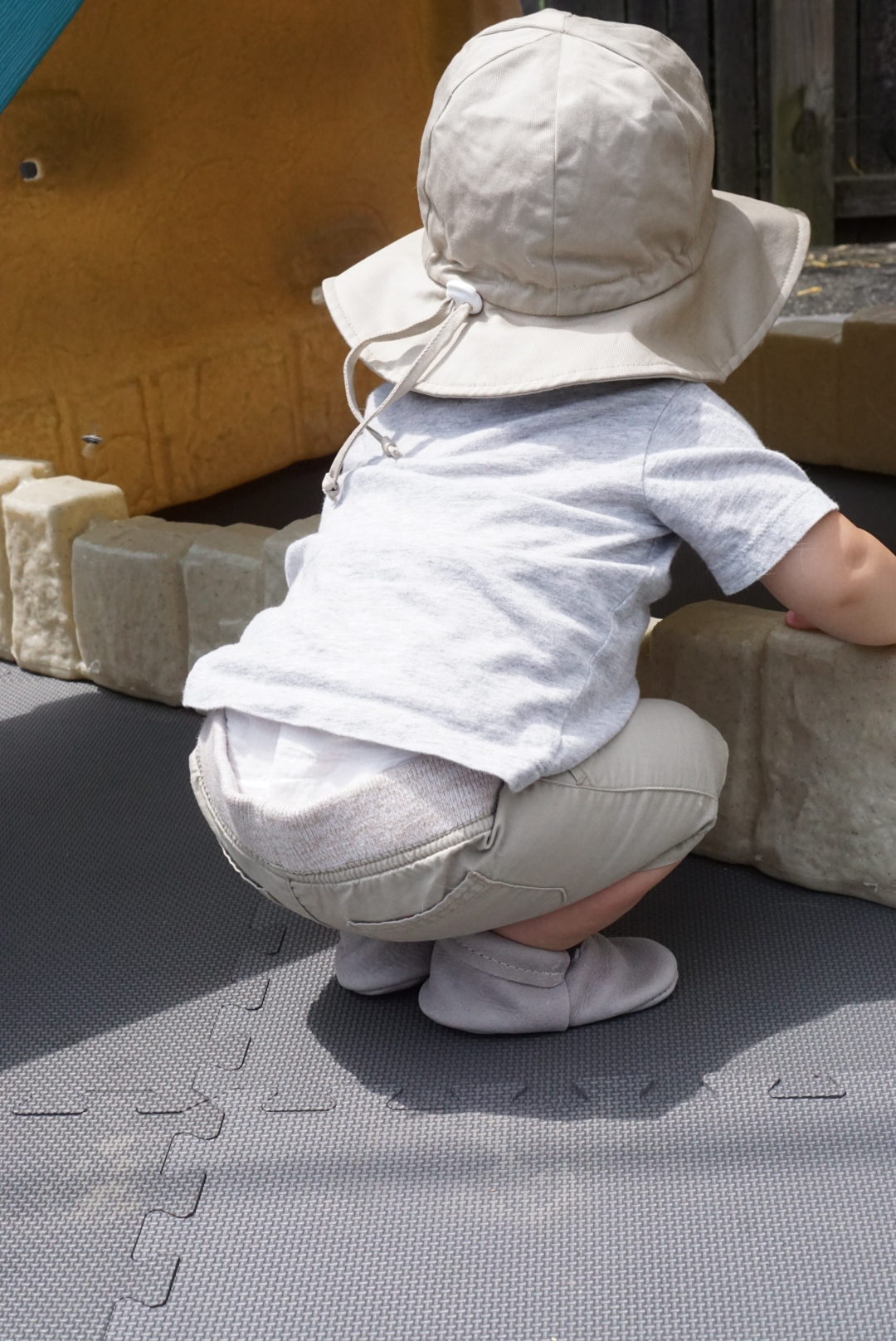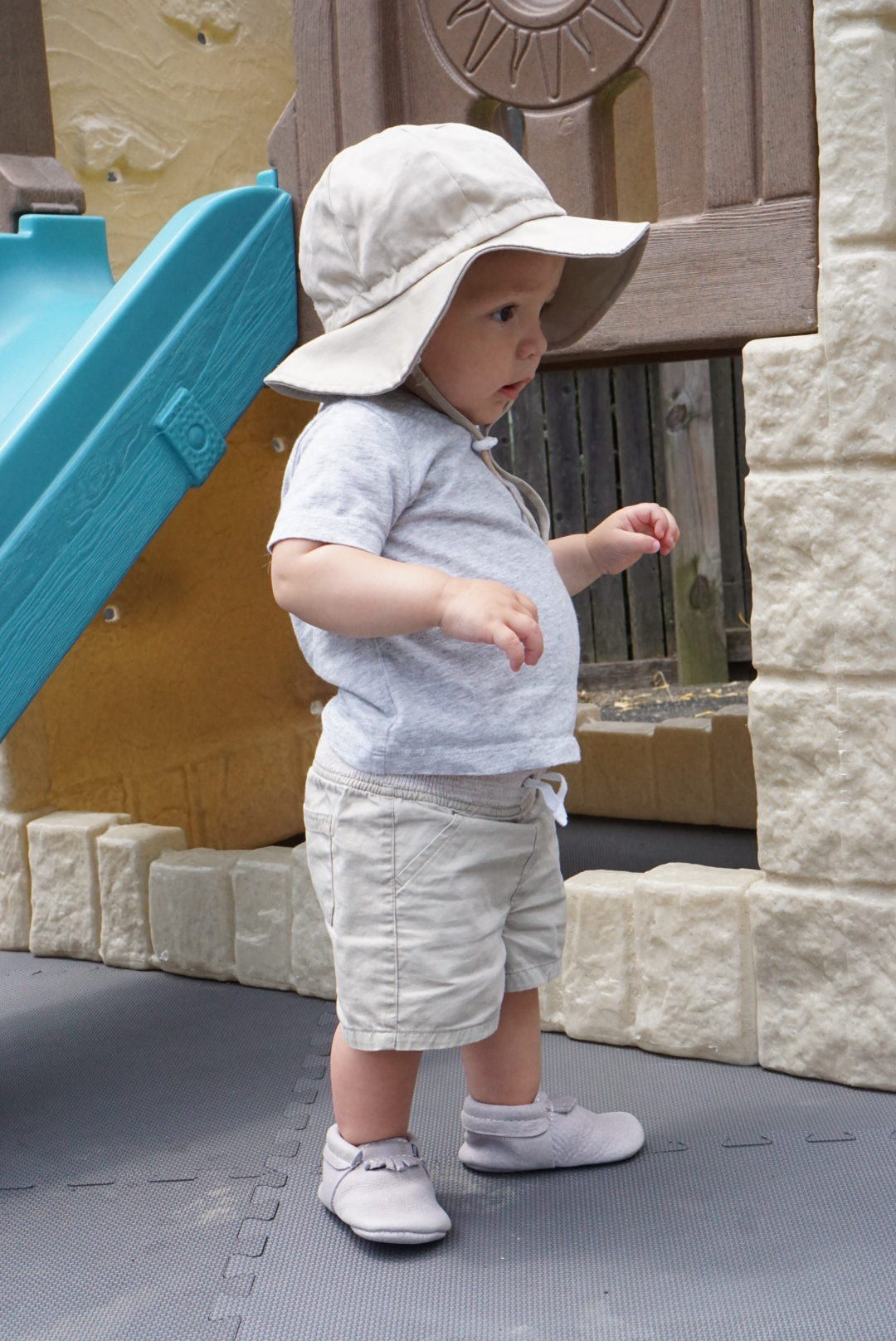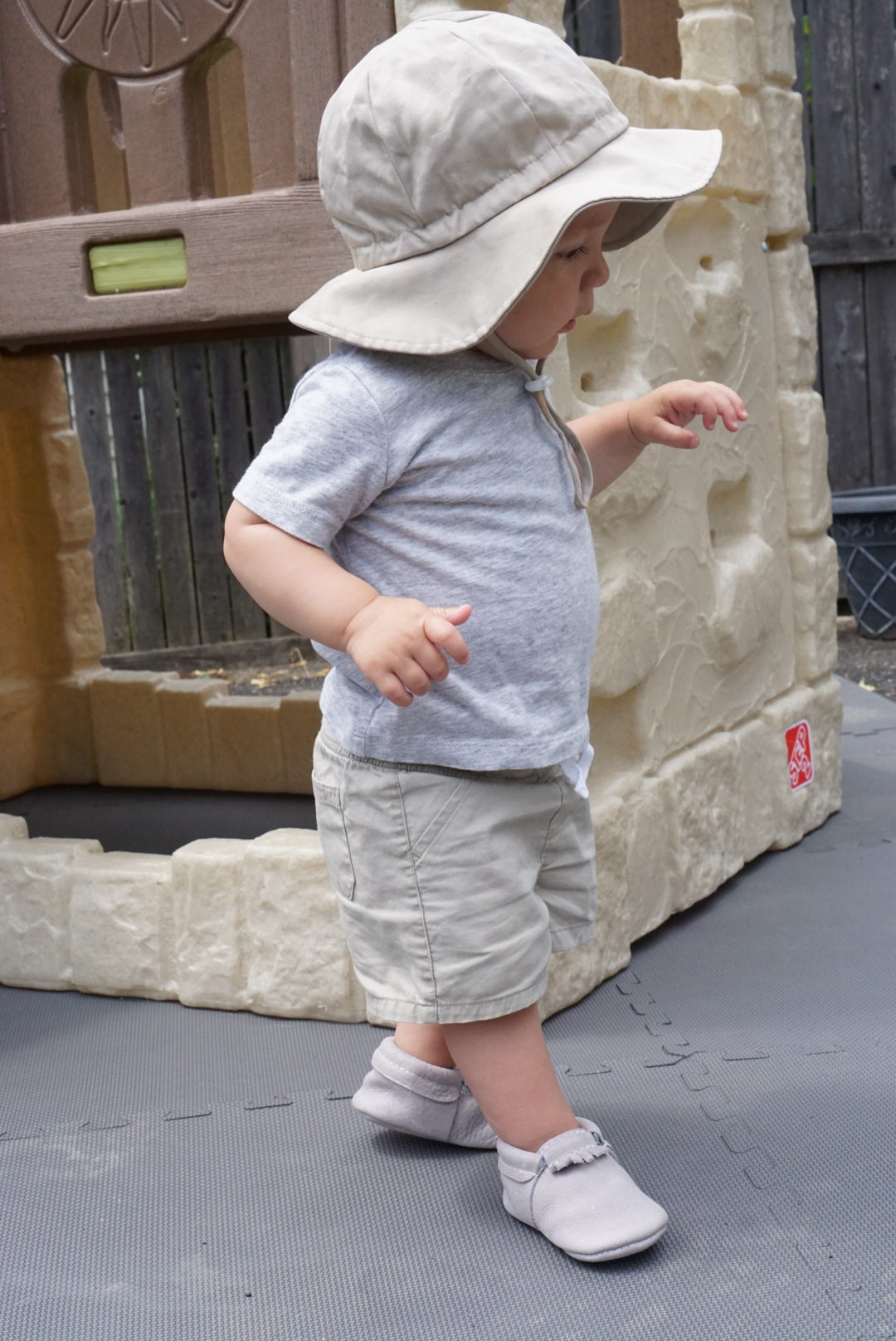 Teddy is wearing the Salt Flats City Mocc which I love because they have a fringeless collar and are made of really durable leather. Teddy even got them wet and it didn't stain the leather. Freshly Picked also has diaper bags and kid's sandals which I didn't know about. They have moccasins in every color you can imagine and a punch of adorable patterns. I have to admit, I was a little bummed they were sold out of the dinosaur print moccasin....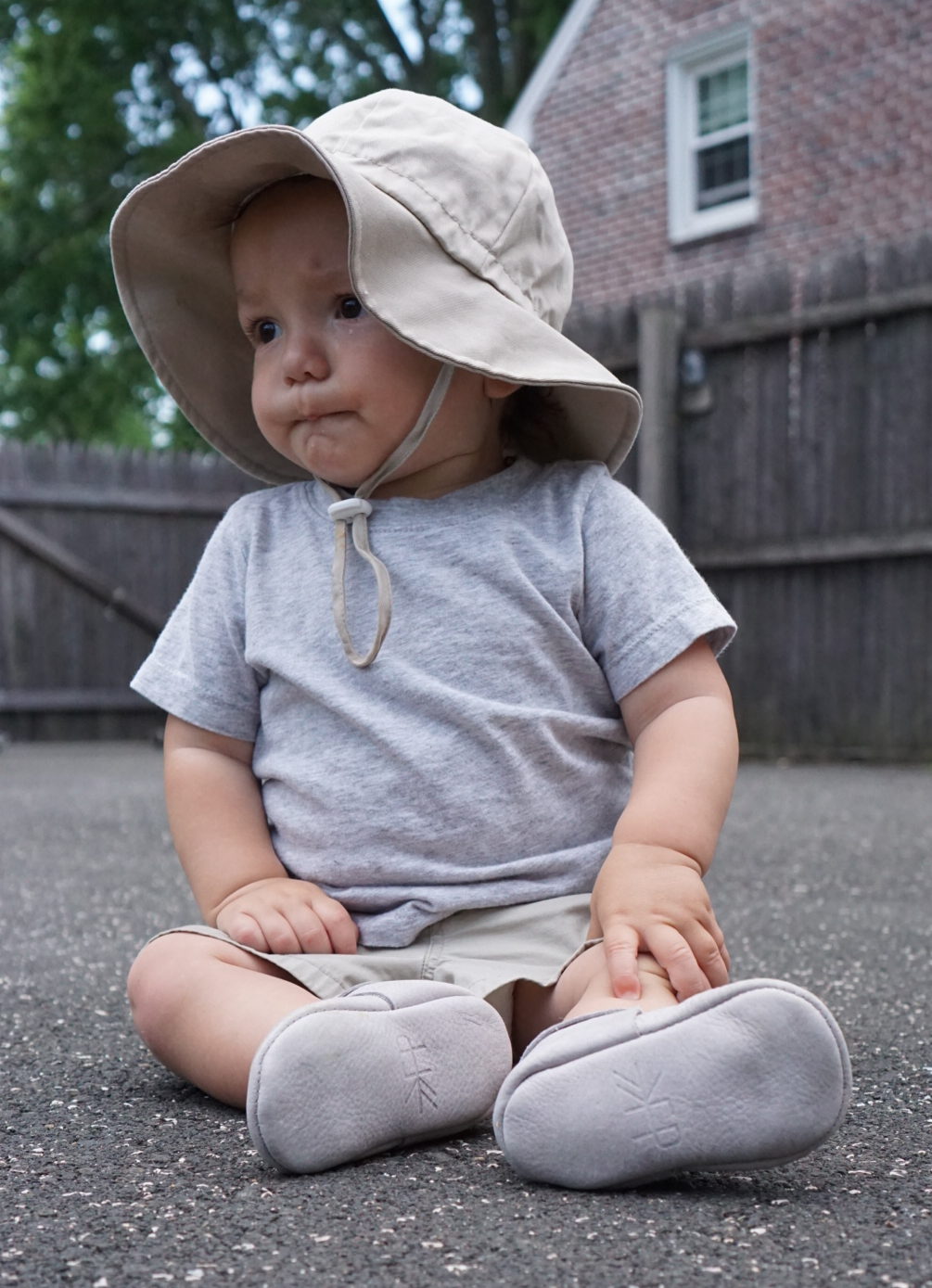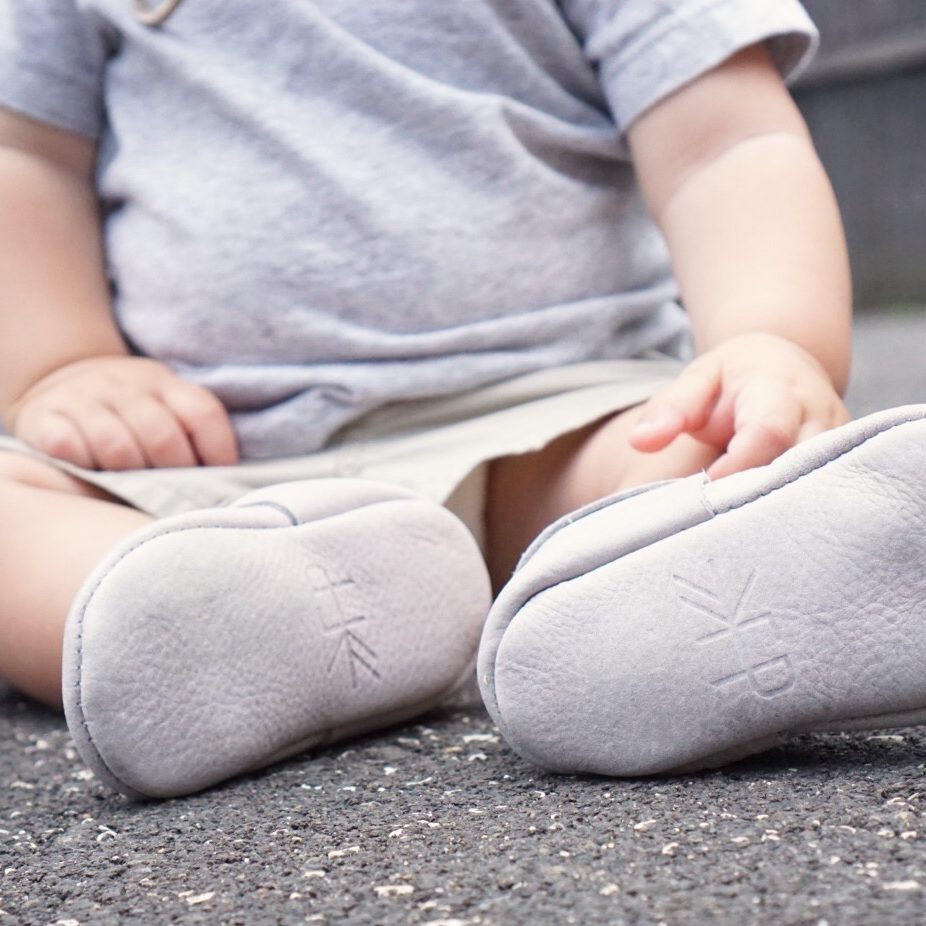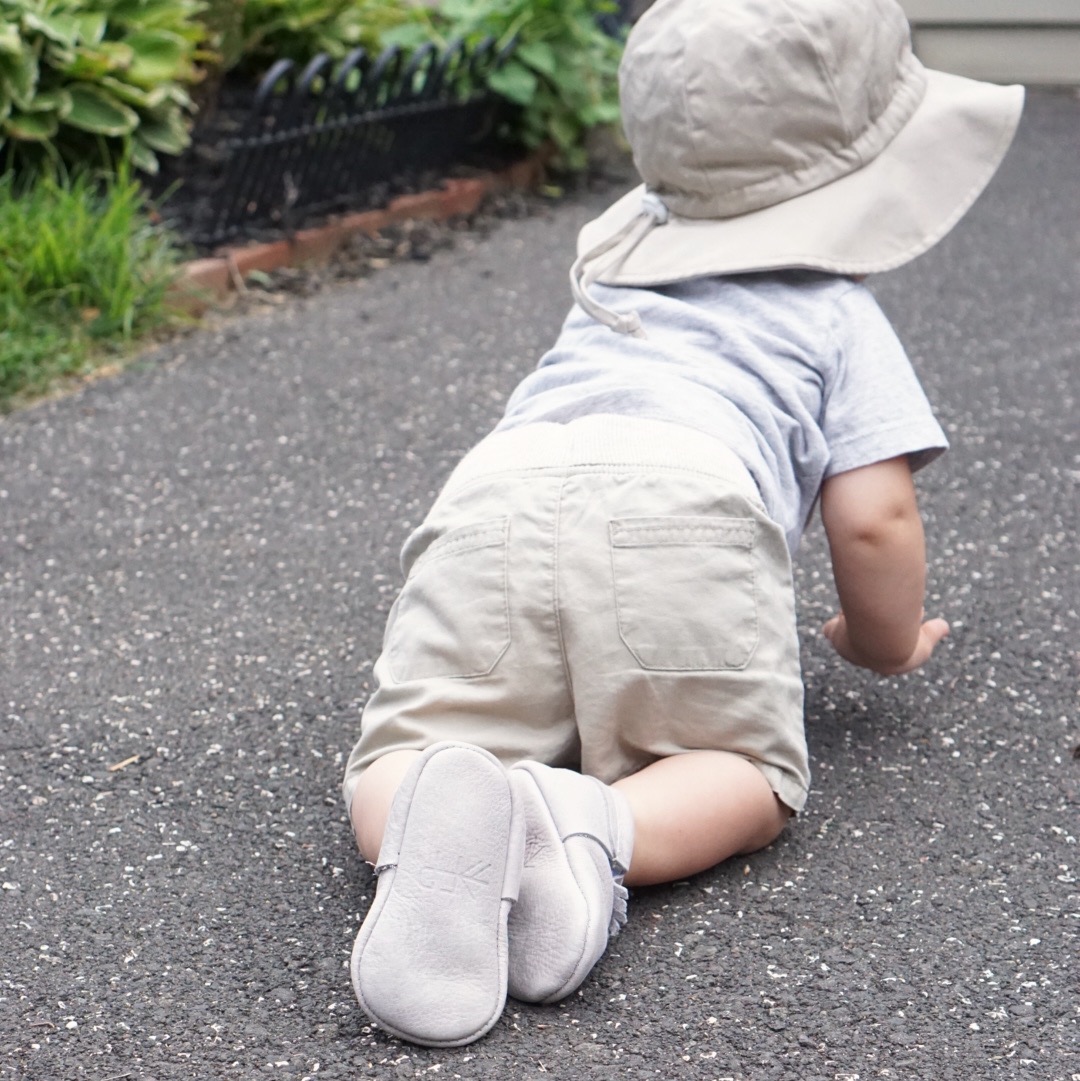 FRESHLY PICKED MOCCASIN GIVEAWAY!
[GIVEAWAY CLOSED! Congratulations @HendrickandStella] Head over to our Instagram page for your chance to win a free pair of Freshly Picked Moccasins for your little one! Giveaway ends 7/5 at Midnight. Open to all US residents who have not one another Freshly Picked Giveaway in the last 60 days.