What is a mompreneur? Wikipedia defines it as a new (made-up) word to describe a "female business owner who is actively balancing the role of mom and the role of entrepreneur."
It used to be that moms either had to choose to work or choose to stay at home with the kids. Now more and more moms are choosing...not to choose! Thanks to technology and a growing entrepreneur culture,
moms can work AND stay at home with the kids. More and more moms are starting their own businesses and being their own boss.
I talked to six women that are total mom-bosses. I asked them to share a little bit about their business, the best part and the hardest part of being their own boss and what advice would they give to other moms thinking about starting their own business.
This post is sponsored by Basic Invite and may contain affiliated links for your convenience. I only write about products I love and all thoughts and opinions expressed are my own. For more information see Legal.
MEET SALLY
Sally, our first mompreneur, is a mother of three and works with a health and wellness company called Plexus. She says the best part of what she does is "helping others achieve radiant health and meeting their health goals. It makes me so happy! I love that I finally found products that are clean and natural, but very effective. They've done so much for me, and it fills up my heart cup to see others be blessed like I have been!"
The hardest part about working for yourself is "balancing Mama life and work time. I've found that spending a few hours of concentrated time and then putting it away is key. I love what I do so much that it can be hard to put it down, but that way I can stay balanced, knowing my priorities are where they should be.This year I finally asked for help. Those two-three hours of babysitting so I can get some focused time has been the best investment I ever made in my business!"
Her advice to other mompreneur. "Take your business seriously and be all in during your work time. Be careful who you go to when you need business advice or encouragement. Go to the ones who have been there and are cheering you on, who know what you are capable of and push you to do what will make you grow."
Check her out on instagram @sb_wallick or visit her website mysite.plexusworldwide.com/swallick
MEET SANDRA
Our second mom boss is Sandra is a mom of two and she owns Lunera Dreams, a custom dream catcher shop. She says the best part about being her own boss "is that I can stay home during the day and watch my two sons while making some type of income. The hardest part is that my sons are still babies, so I have to weigh out mommy duties, house work, my other part time job, and other errands while also squeezing in time to complete orders. Sometimes I end up having to work up late at night while they are sleeping."
Her advice to upcoming mompreneurs is to "keep growing your business and by doing that you must do constant research. No matter how small it is, it will eventually grow. It takes a lot of your effort."
Check her out on instagram @luneradreams or her etsy shop www.etsy.com/shop/luneradreams
MEET MELISSA
Melissa is a proud mama of two and owns a hand painted sign shop called MaSe deSigns.
She said the best part about her job is she gets to "create my own designs and bring my customers ideas to life as well." The hardest part is "trying to juggle being a mom, wife and sign maker all at once!"
Her advice to moms thinking about starting their own business is "do it! Follow your dreams and always follow your gut. If you're constantly thinking about it, then you need to just go for it. You got this
"
Check her out on instagram @masedesignsnj
MEET OLIVIA
Olivia is a lifestyle photographer,  own Laura Olivia Photography and she has a side hustle of being a Silver Leader in Young Living Essential Oils.
When asked what is the best part about being her own boss, she says, "I love the flexibility and freedom I have in both of my businesses! I am my own boss and love how much self-growth and reflection on my own-self I have done to be where I am today and will continue to go! I feel confident, strong and empowered knowing that I can run these businesses, all while being a mom of 2 (under the age of 3 nevertheless!) It most definitely has its days (I'll touch on that soon) but I truly love doing what I do and am so blessed to feel like I have the best of both worlds (working + stay at home with my kids!)"
For her the hardest part is "balancing time and as weird as it may sound, self-confidence. I continually work on that, as well as my time management. Staying focused and making "to-do" lists and sticking to them, truly helps! I know that I have to set aside time, (thank goodness for nap-time!!) to be able to get things done. Nap time hustle is a real thing and it definitely motivates me to get work done during those hours they are napping! Another hard part of being a mompreneur is being truly confident in what I'm doing and not compare myself to others."
"Fear is what holds most people back from doing what they love, so this can present a challenge, but once you let go of those fears and you remain confident, you will flourish! This tends to increase on hard days of being a mom and balancing two businesses, but nevertheless can present a challenge with being a Mompreneur."
Check her out on instagram @lauraa.oliviaa or on her website www.lauraoliviaphotography.com
MEET JESS
Jess is a mom of three and co-owner of Classic Monograms & Gifts Co. Her and her mom work together to make "thoughtful gifts & monograms for the happy home, happy family, and happy life. We love all things monogrammed and cannot help but to spread the love. We love creating quality monogrammed gifts that will be treasured for years to come. Everything looks better with a personal touch."
For her, the best part about her business is "finding thoughtful & classic treasures that others will be proud and excited to give. I really enjoy thinking creatively and figuring out the business side of things. And of course, working with my mom! Best gift of all."
She says the hardest part of having a business and being a mom is the work/life balance. "Family comes first, so that often means Classic comes second. It is all about work/life balance, but it is hard to juggle! Our busiest times of the year for gifting always seem to coincide with the busiest personal schedules.
Jess encourages any mother thinking about starting her own business to "Go for it! It's never going to be a perfect time. There will never be enough time in the day, but the rewards are so worth it!"
Check her out on instagram @classic_monograms_and_gifts_co or their etsy shop https://etsy.me/2ojNvDS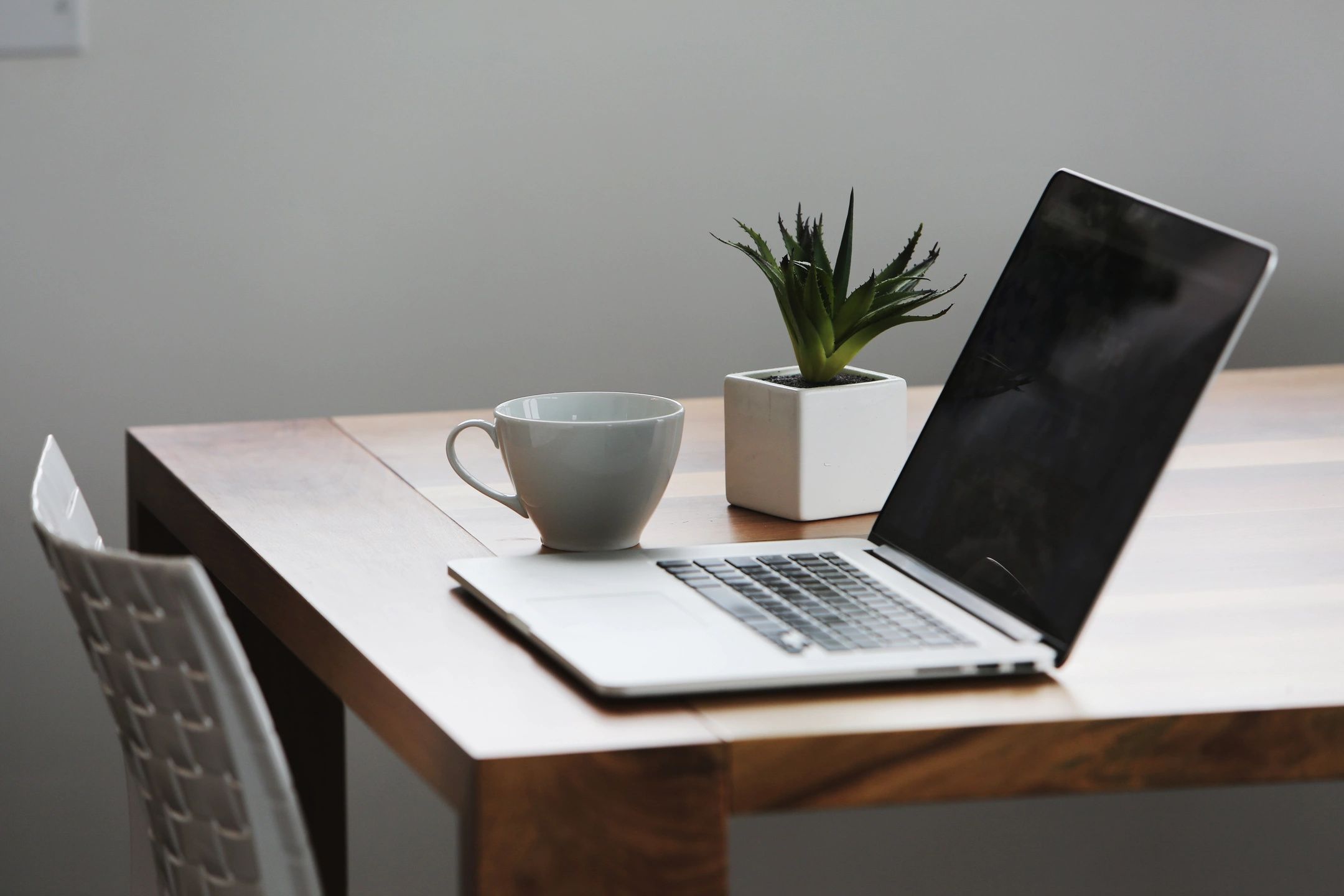 ME
While it is easy for me to consider my blog "just a hobby" (to justify my lack of consistency); it is technically a business. A very very part-time business. I make a little bit of money from sponsored posts and affiliate links which cover my overhead costs. I get a ton of products for review, but products don't pay the bills! I love that blogging is really flexible and I only need to write what I want and when I feel like it.
The hardest part is finding the actual time to do any work.
My kids go to daycare two days a week and those days are supposed to be my "working days," but by the time I get them to school, clean up from the breakfast explosion, do a few chores, take a much needed shower and get some work done for my other job it is almost time to pick the kids up! If I skip the chores and work on my blog I feel really guilty and then get overwhelmed by the clutter and mess that piles up.
When the kids are around, I feel guilty working on my blog, because to them it looks like I'm ignoring them to play on my phone or computer, and I feel selfish because it's not like this job is bringing home the bacon. Most of my work is done after the kids go to bed, which means I stay up entirely too late and then I'm exhausted the next day...and the cycle continues.
THINKING ABOUT BECOMING A MOMPRENEUR?
If you are a mom and thinking about starting your own business, I absolutely encourage you to do so, because it can be a lot of fun. Just know that it won't always be easy, it can be embarrassing, stressful and challenging. To be successful you really need to take yourself and your business seriously. The Schedule time for you to work on your business and be specific about the goals you want to accomplish each day. Admittedly, I often suck at doing this, but on the days that I do schedule my time and goals I am SO much more productive.
I also recommend that you do whatever you can to treat your business like a real business no matter how small it might be. Sit down, write a business plan, figure out your branding. What does your business stand for? Who is your ideal client? What is going to set you apart from competitors?
Set aside a space in your house that is your HQ even if it's just your dining room table. Establish a presence on social media; instagram, Facebook, Twitter, and Pinterest with consistent branding. Use that same branding to create your own website and professional business cards.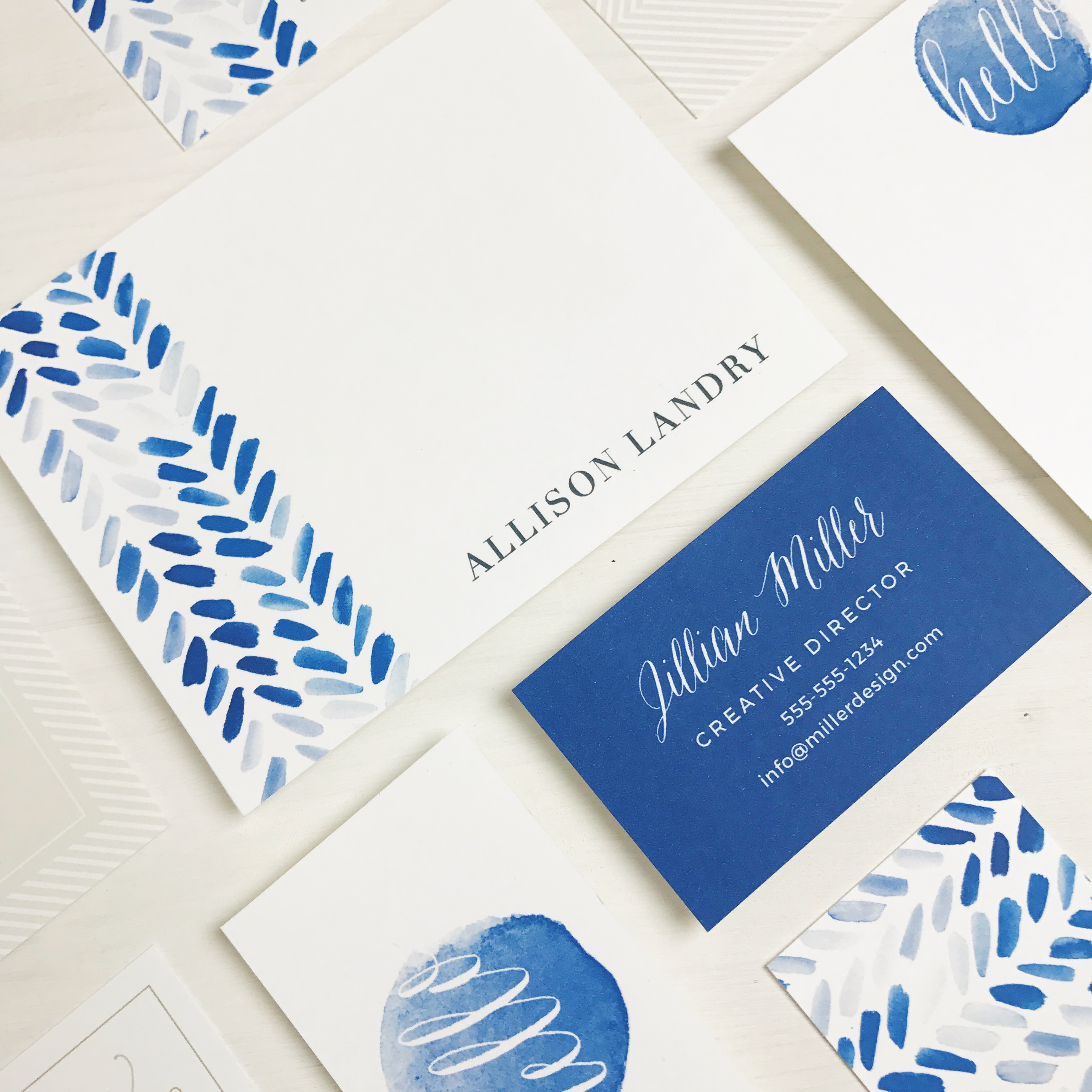 BASIC INVITE FOR YOUR MOM-BOSS NEEDS
Basic Invite is a website I recently discovered that prints personalized business cards, cute thank you cards and invitations. The best part about Basic Invite is they have almost unlimited colors (180 color options) so you can get your business cards to match your branding exactly.  They'll also send you a custom sample before you go and order a 100 cards for your future clients.
Their unique business cards like the gorgeous acetate cards (in the photo below) will definitely make your business stand out!
Right now Basic Invite is offering all of my readers and fellow mom bosses 15% off with the coupon code: 15FF51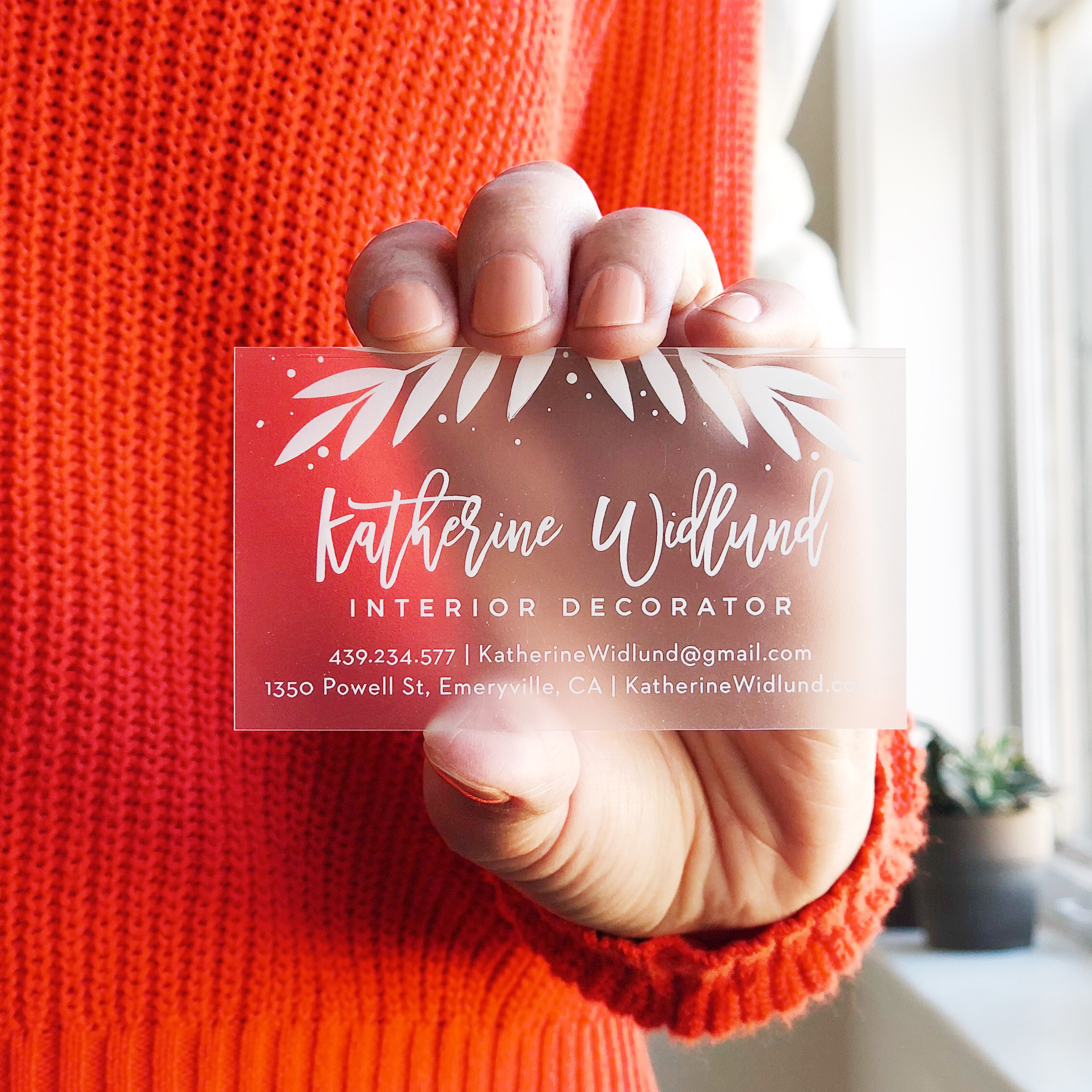 ARE YOU A MOM BOSS?
Tell us about your business in the comments. What is the best/hardest part for you? What advice do you have for other moms looking to start their own business?