I hope everyone is having a great July! Birthdays, beach, slime, bruises + sippy cups... here is what's happening this month! Don't forget to check out the monthly blog round-up at the end of the post.
This post contains Amazon affiliated links for your convenience. I only write about products I love and all thoughts and opinions expressed are my own. See full disclosure here.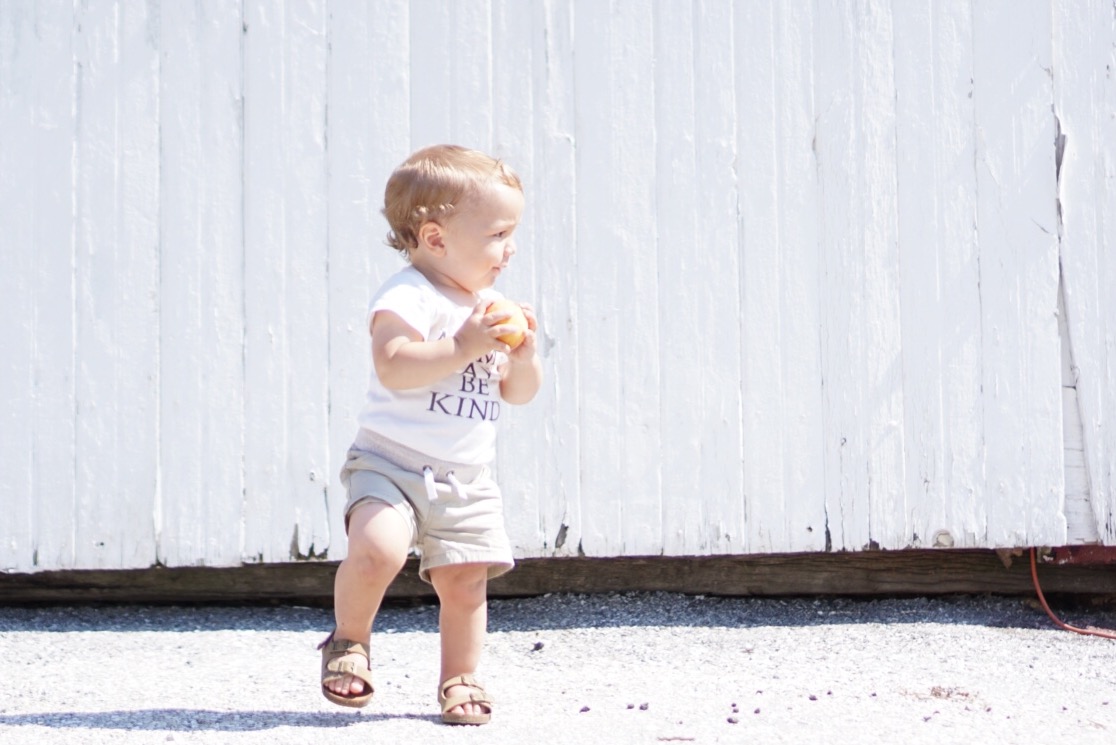 July is one of my favorite months because it is my birthday month! This month I turned 30... it was pretty uneventful.
Teddy had surgery to put tubes in his ears for chronic ear infections, and he's doing really well! We've been taking swim lessons with him, eating a lot of fruit, going for a lot of rides in the wagon and having a lot of  pool days.
The two of us spent some time at my parents house and at the beach while my husband was traveling for work.
Now we are working on planning our San Francisco vacation (my 30th birthday present). Any suggestions, I'd love to hear them!
I've been on the search for a sippy cup that actually works and I found a flaw in every cup. Teddy doesn't tilt sippy cups high enough, so I needed one with a straw. We used one that he liked, but the lid hit him in the face when he drank, it didn't have handles and the straw was hard. Then I tried one with a lid that slid open and closed, but it leaked. This Thinkbaby straw is by far my favorite (and Teddy's) it has a soft, flexible straw that water only comes out as they are sucking, the lid slides opened and closed and it has handles.
Is anyone else going through this now with their little one? Teddy has been biting me (and only me) for a few weeks now. Not just a little nib...biting HARD, and not letting go. I have bruises all over my arms and legs from it. When I tell him not to bite he either laughs or cries, so I've been scouring the internet for articles about what to do!
I just found this hilarious TV show on Tru TV. It stars comedian Andrea Savage (Dr. Angel Face in Step Brothers) and costars Tom Everett Scott (That Thing You Do) and Jason Mantzoukas (Brooklyn Nine Nine). Savage plays a sarcastic and immature comedian, wife and mother . It's only on episode four but I can not wait to see more!
Oh, and I am also watching Shark Week!
SECRET SLIME RECIPE
I'm working on a very special slime recipe for Days With Grey + The Mama Workshop's August Book Box. Check back soon for the recipe + other fun activities!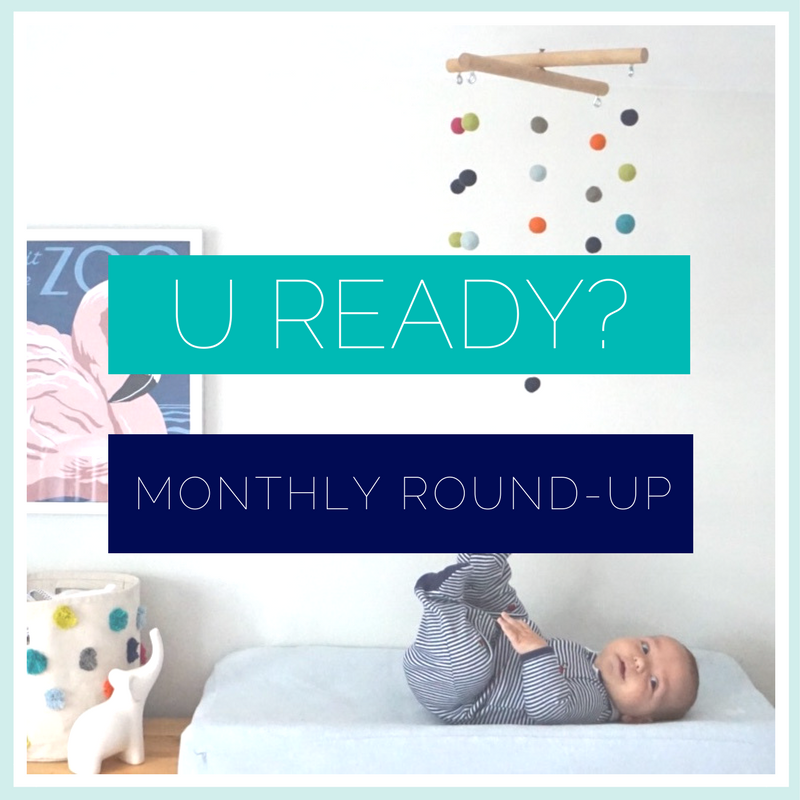 U Ready, Teddy?
Instructions: Select all code above, copy it and paste it inside your blog post as HTML