This post is sponsored by PinkBlush. I received these shirts for free in exchange for my honest review. See full disclosure here.
PinkBlush is one of my favorite places to shop for women's clothes online. Not only do they have great maternity clothes, but they also have trendy non-maternity clothes.
I love PinkBlush for their dresses and flowy tops, and these awesome denim overalls I got in the spring. So many of the styles are great for nursing moms or for chasing around busy toddlers and are flattering for a post-baby body.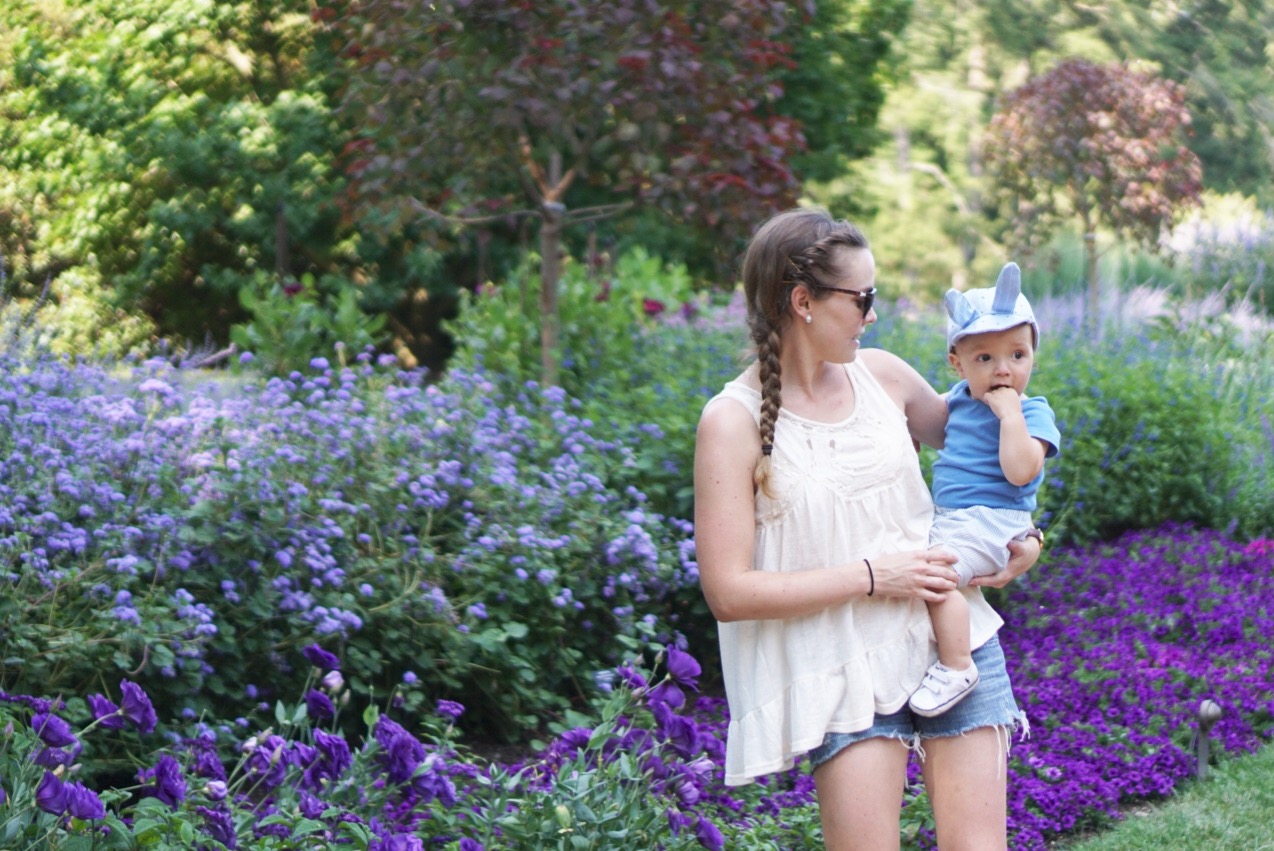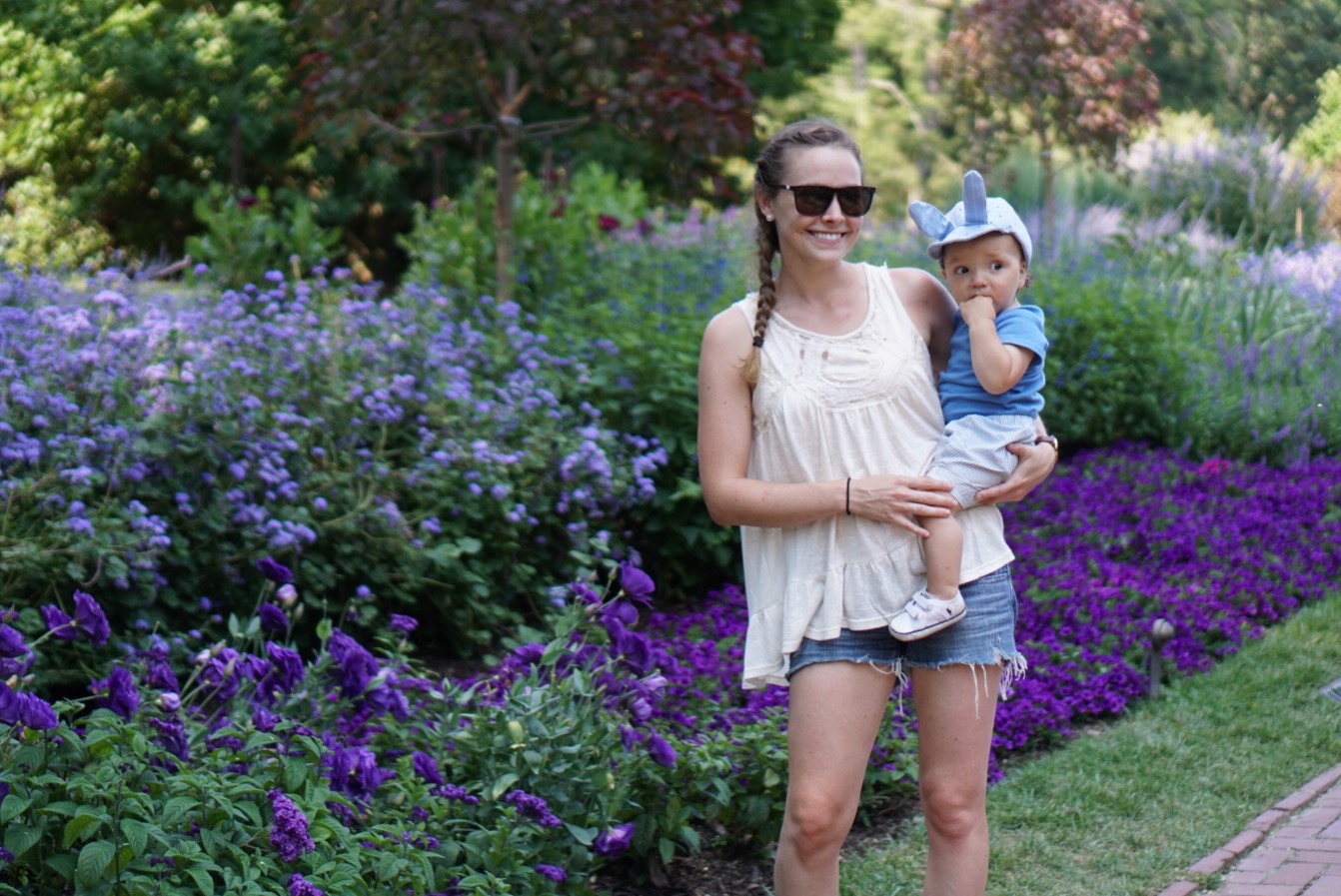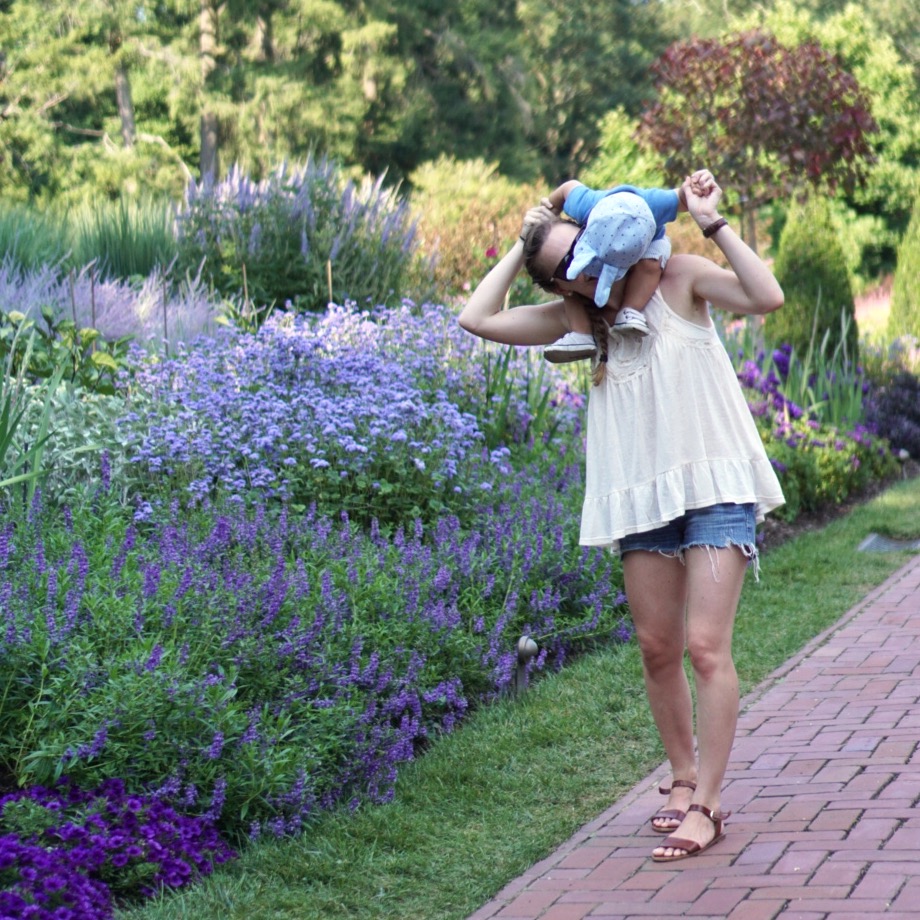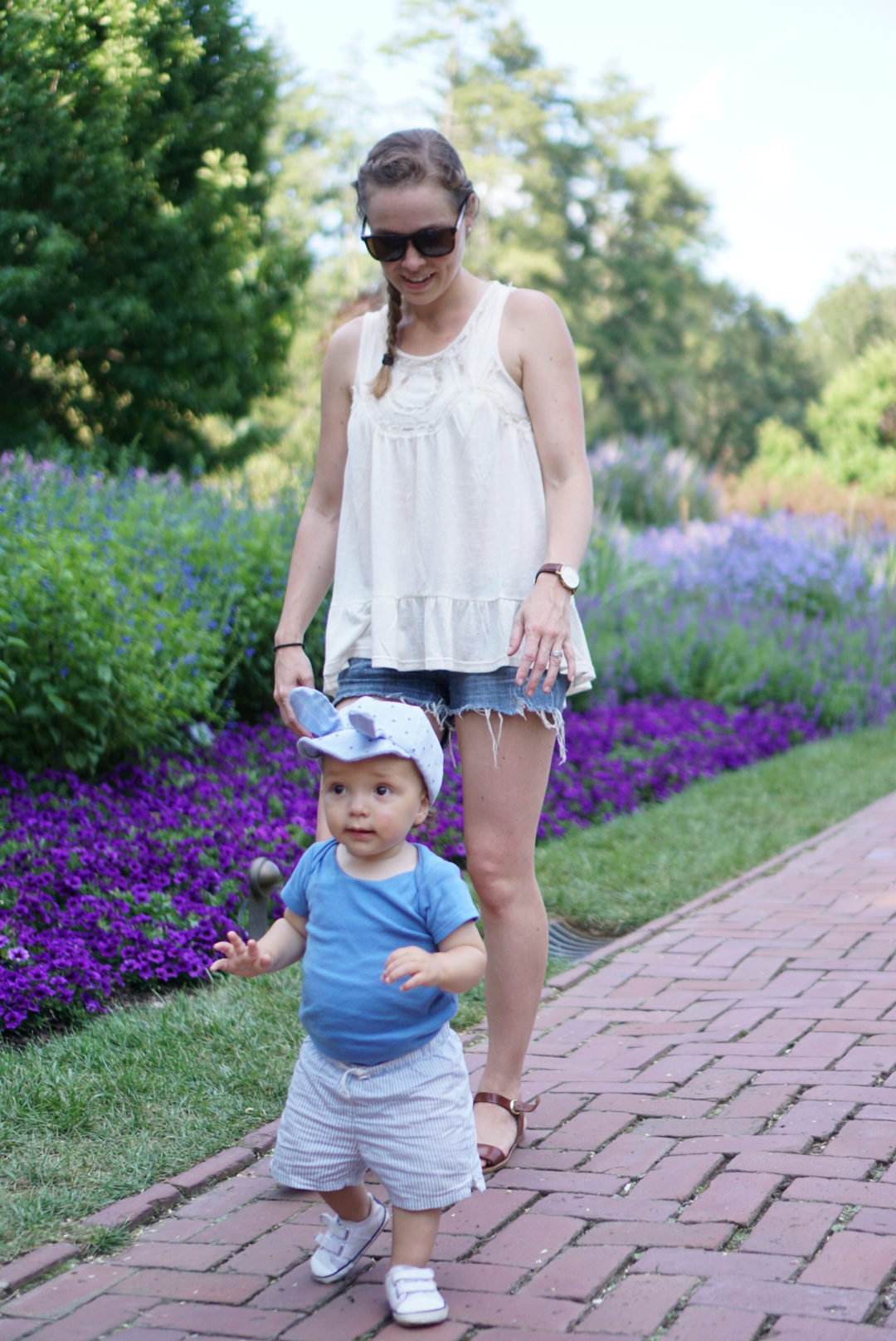 This first top is the Beige Lace Accent Ruffle Trim Top with a keyhole back. It was lightweight and flowy making it perfect for a hot summer day. The shirt was a little too long in the back so it looked like I wasn't wearing shorts from behind. The top would look way better with dark distressed denim jeans instead of shorts, but it was way too hot for that!
I loved the feminine lace detail and ruffle on the top. The beige color top matches with everything and looks especially nice with leather accessories, but you can also buy it in heather gray. As with any outfit, it looks best when paired with a cute smiling baby.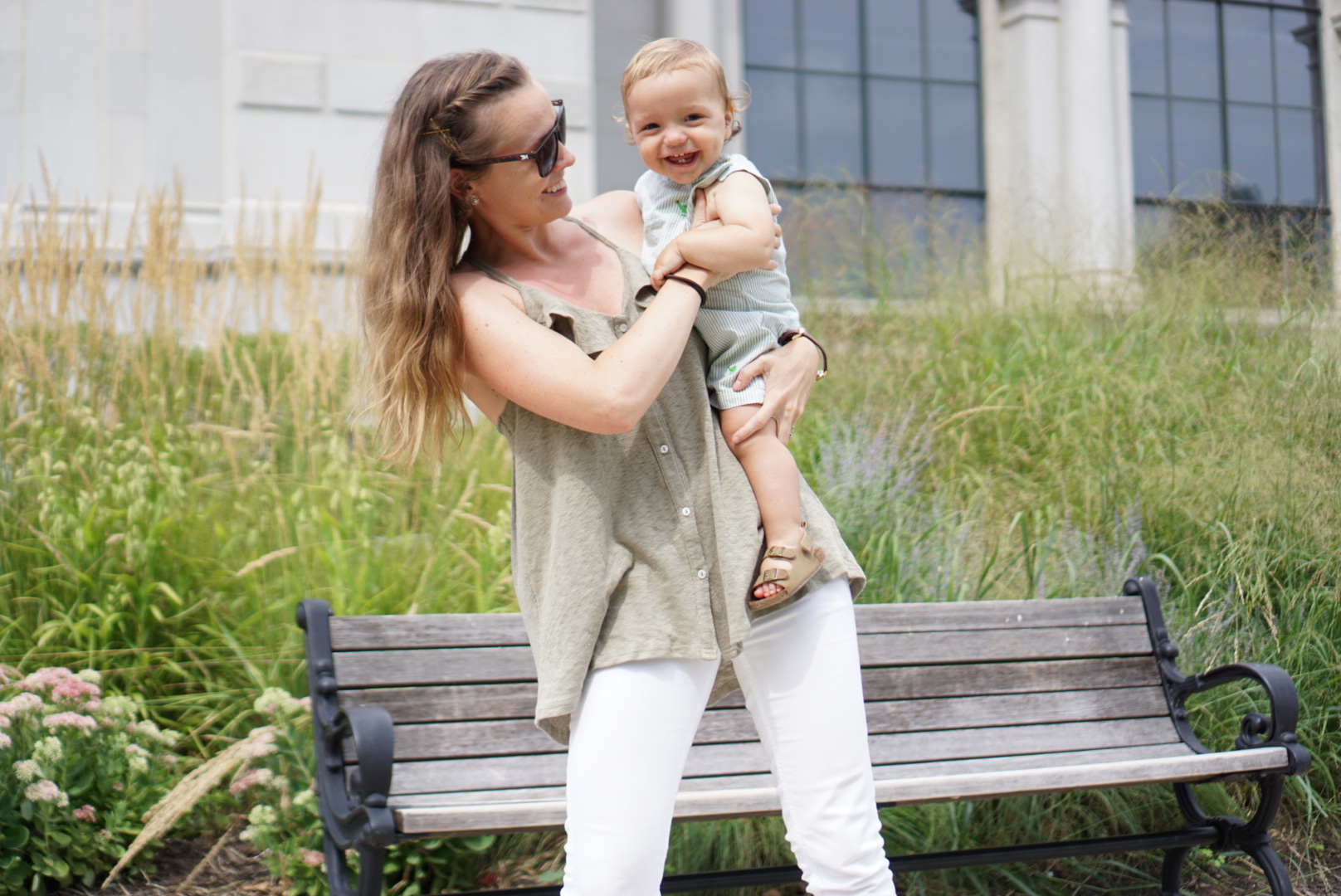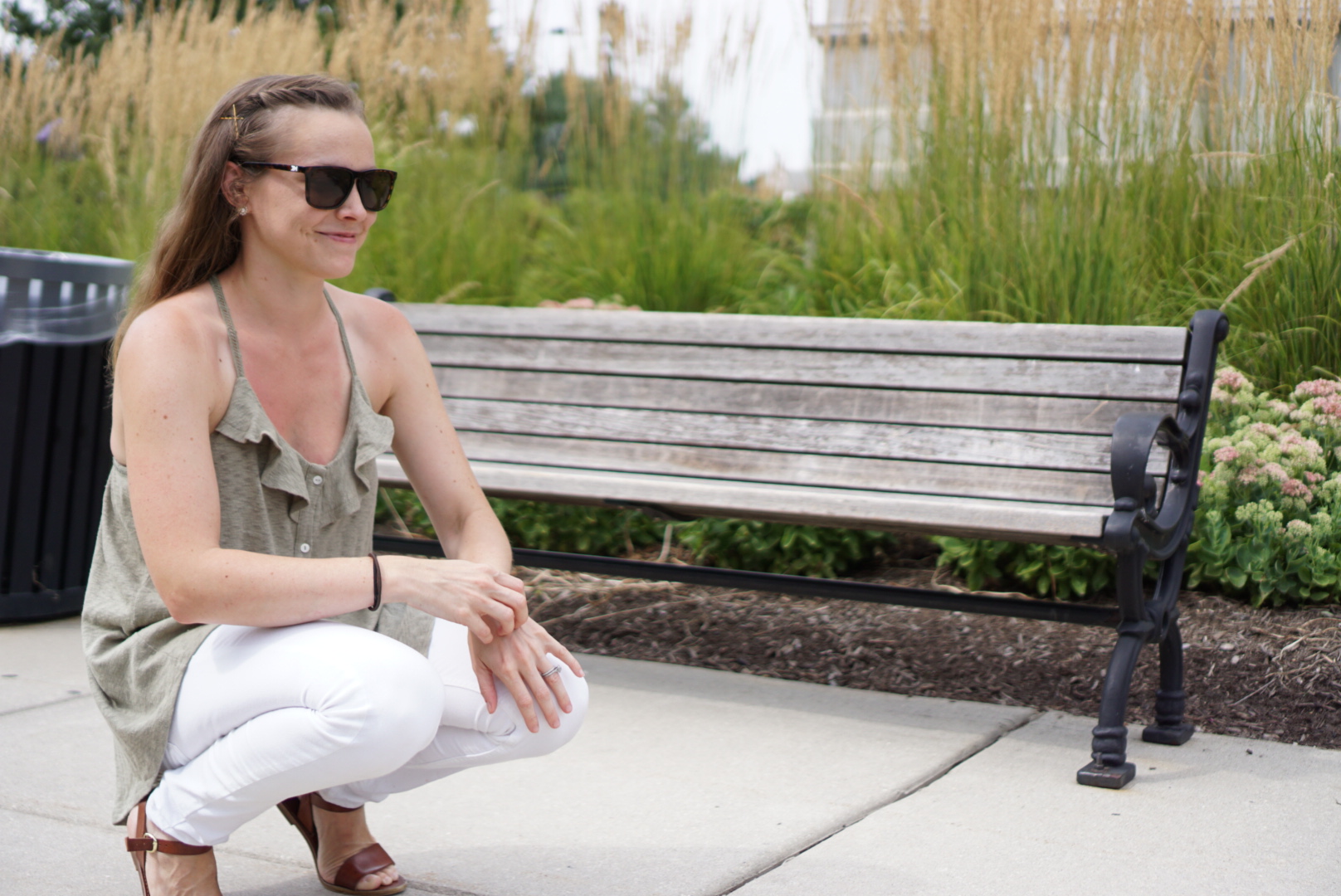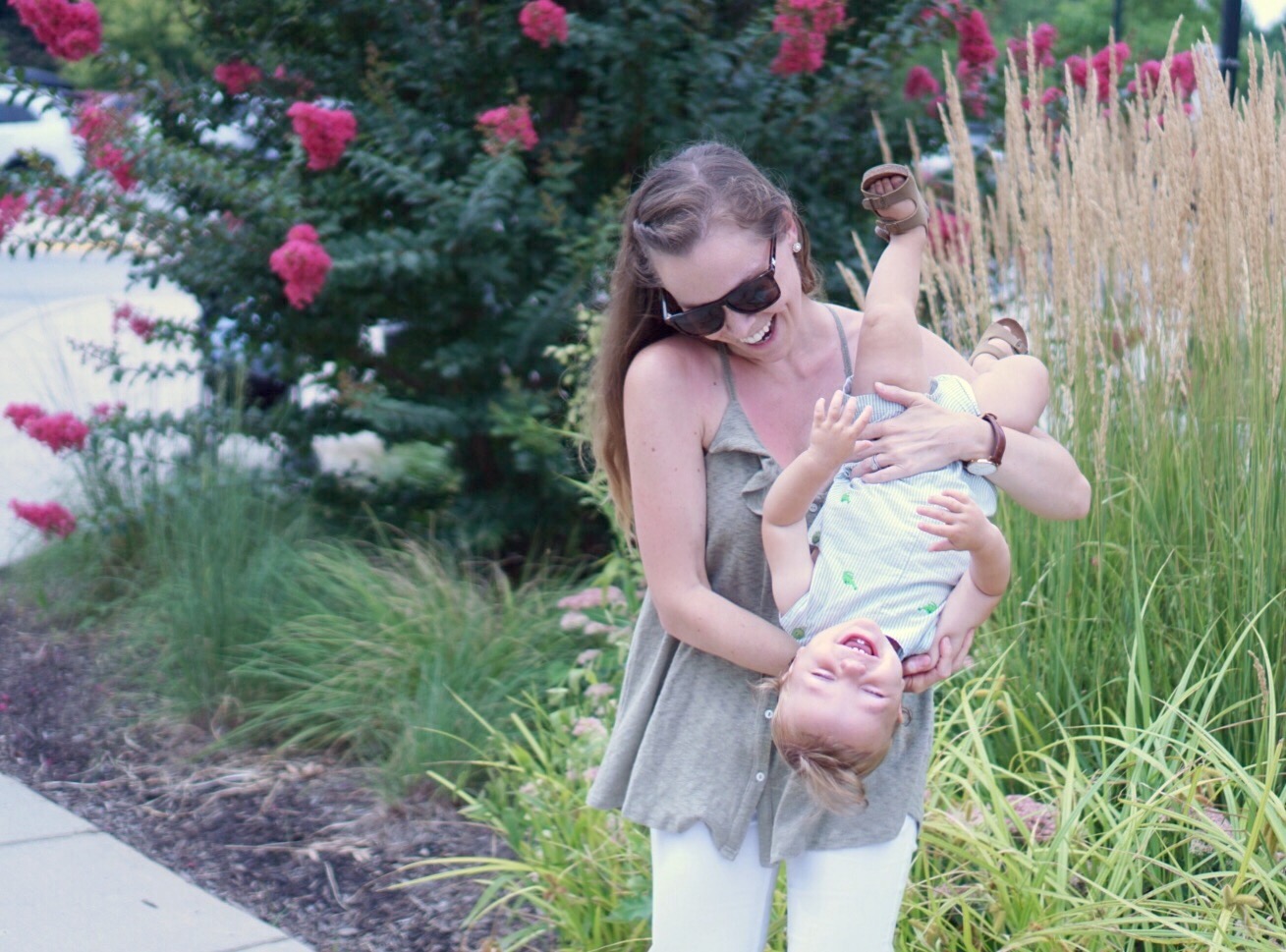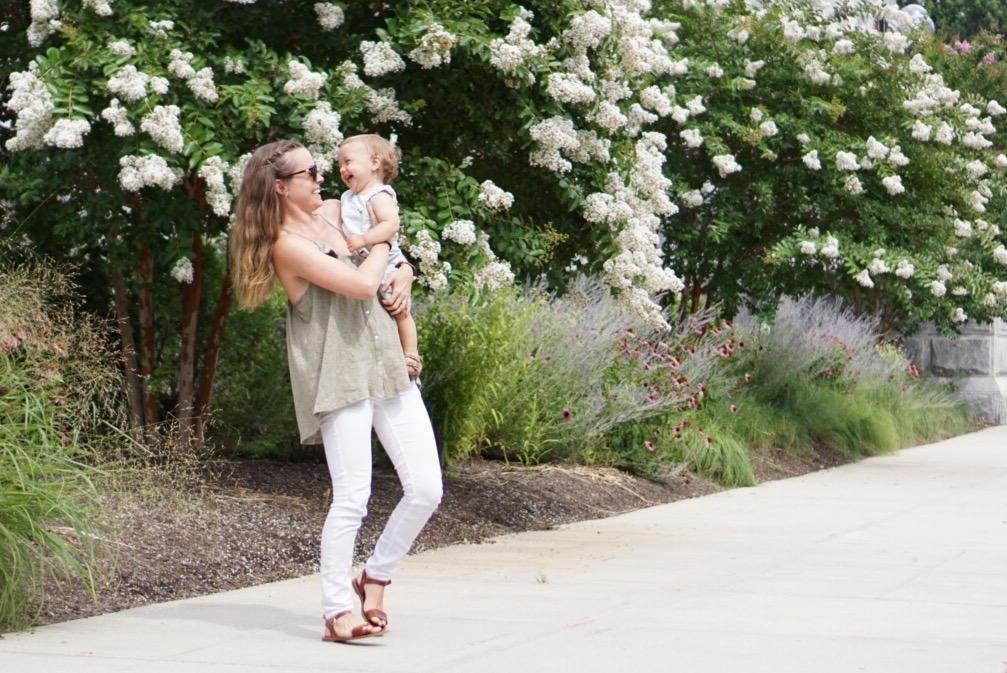 This second top is the Olive Crochet Accent Button Front Top. The ruffled top was cute and casual; perfect for a summer day trip. I loved the soft cotton fabric and the marled olive color was great for hiding the stains from messy baby boys.  The white jeans...not so much.
My favorite part of this top is the crocheted back detail. I forgot to have my photographer (husband) take a picture of the back, so check it out on the site if you don't believe me! The top also comes in this pretty blue color. It looks great with jeans or white pants and sandals or wedges. Be warned that this top runs a bit big, so I recommend ordering your exact size or smaller!
WHERE IS YOUR FAVORITE SHOP TO BUY SUMMER CLOTHES ONLINE?