In both our new house and our old house, we have always had the problem of regulating the temperature in the upstairs bedrooms. Our new house (or I guess I should say our CURRENT house, because it is far from being new) uses steam radiators for heat in the winter and doesn't have any air conditioning in summer. The kids were constantly waking up at night because they were either too hot or too cold.  The 2am wakeups were really annoying but we were more worried that their rooms would get dangerously hot. The temperature this summer was brutally humid and our radiators are old and unpredictable, sometimes they can get really hot and other times they don't work at all.
I received the MELLA and KELVIN free in exchange for my honest review and social shares. I only write about products I love and all thoughts and opinions expressed are my own. For more information see Legal.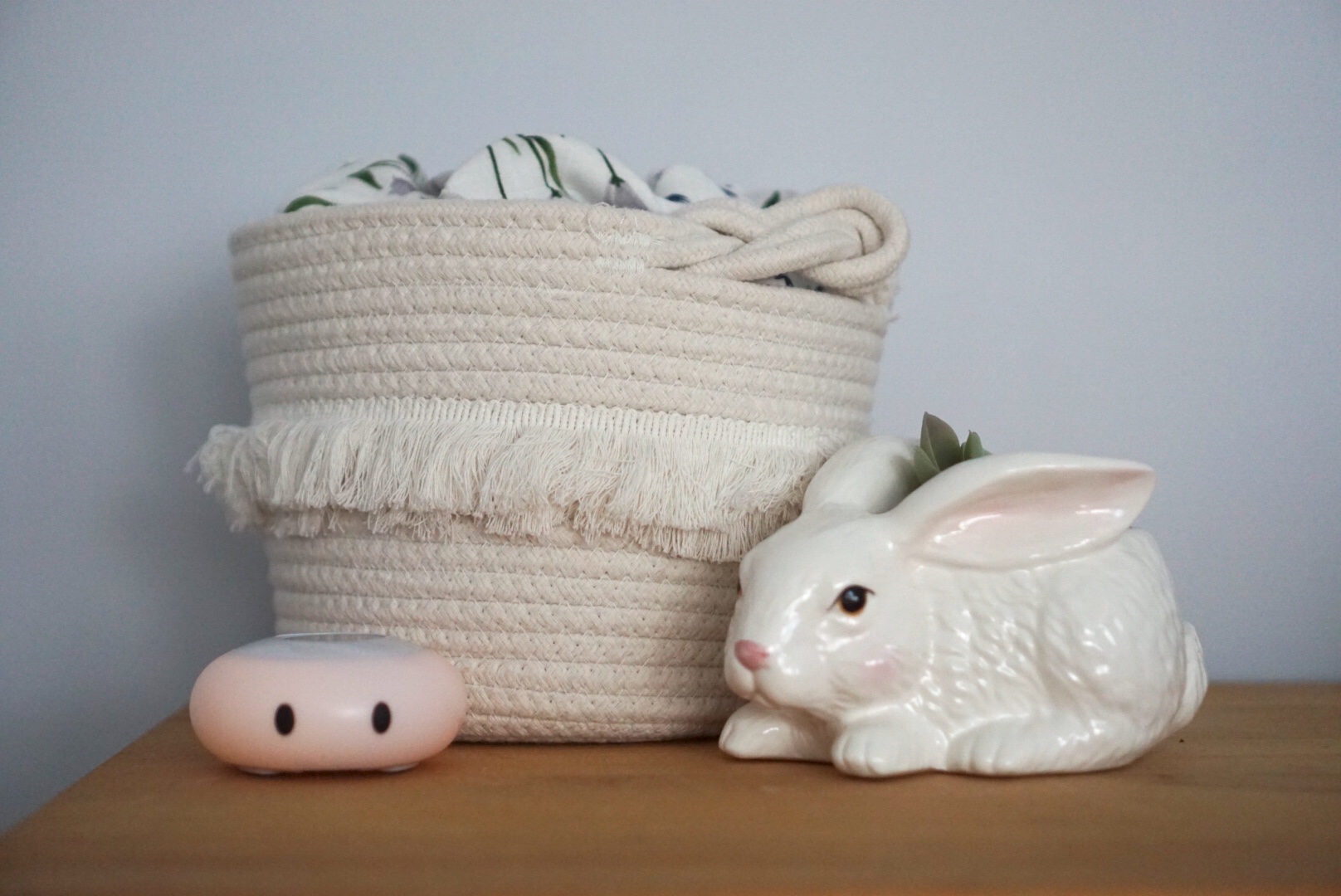 KELVIN ROOM THERMOMETER
KELVIN by Little Hippo is an all-in-one room monitor that is designed to give parents peace of mind that their child's room is a safe temperature and humidity. It is a thermometer, hygrometer and color changing nightlight.
KELVIN changes colors from white to blue, amber, or red, depending on whether the room temperature is too hot, too cold or just right!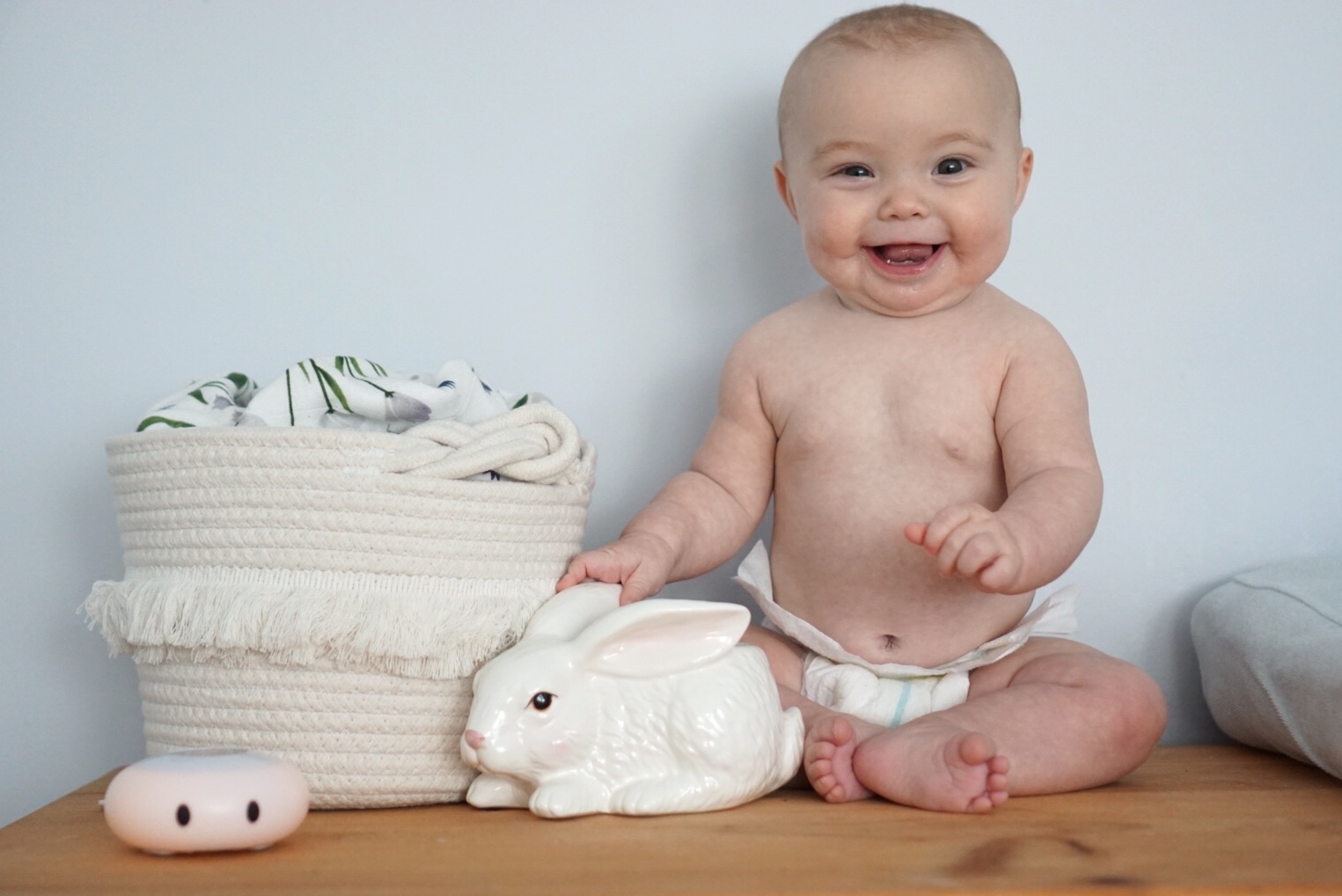 DETAILS
The KELVIN's night light automatically changes color based on your child's room temperature and humidity so you can check on your child with just a glance without disrupting your little one's sleep!
The KELVIN's default settings are set to turn blue under 68°, amber 68-72° and red 72° and higher. You can customize the optimal temperature range for the KELVIN based on your pediatrician's recommendations or your child's preference.
KELVIN comes with a 100% satisfaction guarantee and a one year warranty.
BUY NOW on AMAZON
or www.littlehippo.com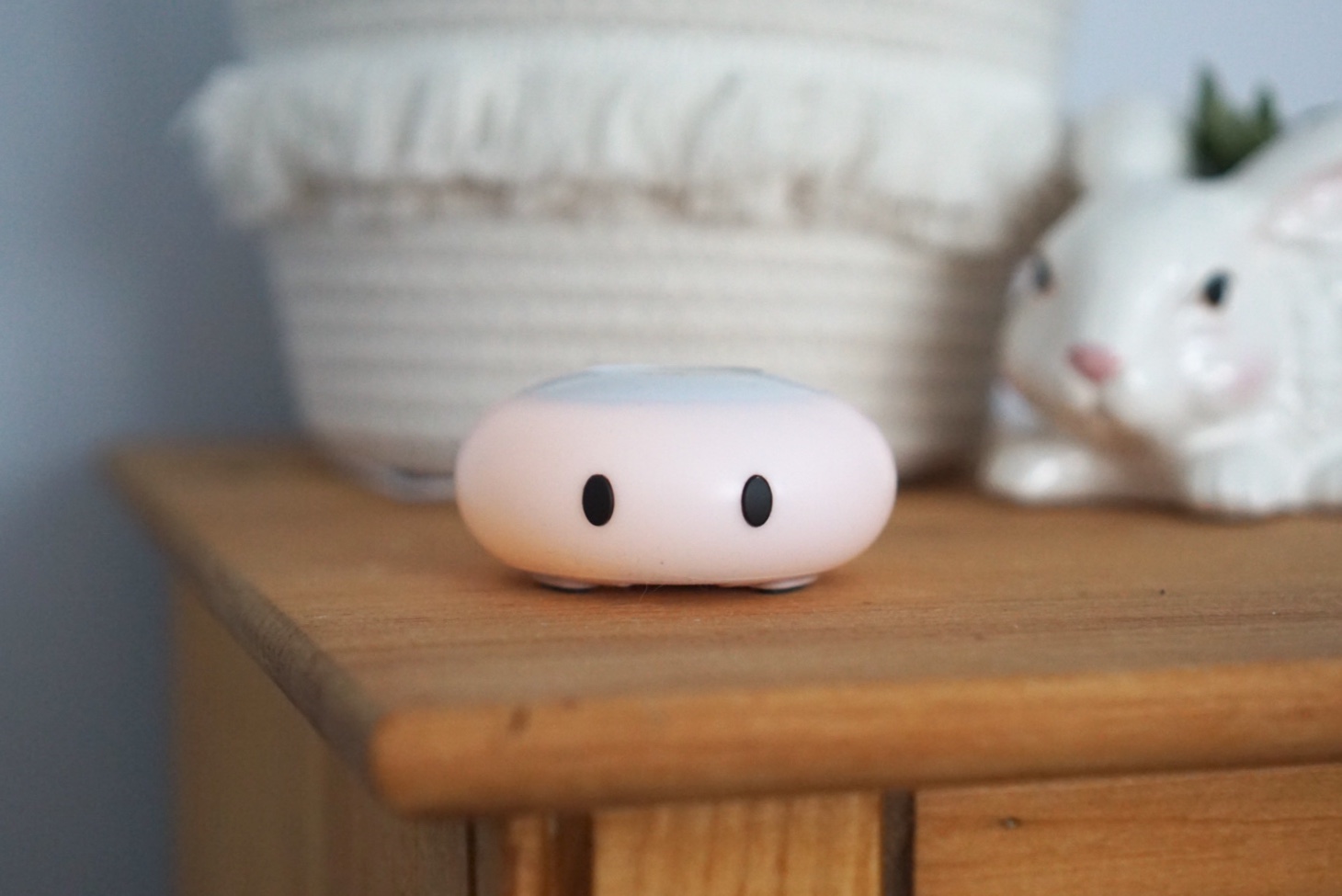 OUR EXPERIENCE
The tricky part about the KELVIN is to make sure you have it in a good spot. It can't be too close to a heater/AC unit or by a window because the temperature reading won't be accurate. Then you want to pick a spot that is visible from the door and then hope there is an outlet there. For us we ended up having to use an extension cord because the spot we picked was not near an outlet.
The KELVIN was super helpful when getting the kids dressed for bed so I could decide if they needed a light pajama or something warmer. Then we could just peek in to see if the KELVIN was red, amber or blue and adjust the thermostat before we came to bed.
For us, the default settings were totally impossible, because our house is usually a little chillier in the winter and hotter in the summer, so we adjusted the ranges accordingly.
I recommend the KELVIN to anyone especially if your baby's nursery is far away or on a different level than your master bedroom. We've noticed it can be a perfect temperature in our bedroom and still be unbearably hot or cold in the kids' rooms. It is also great if your house has unpredictable heating and cooling like ours. I also really recommend the MELLA sleep training clock by Little Hippo to help your toddlers sleep longer.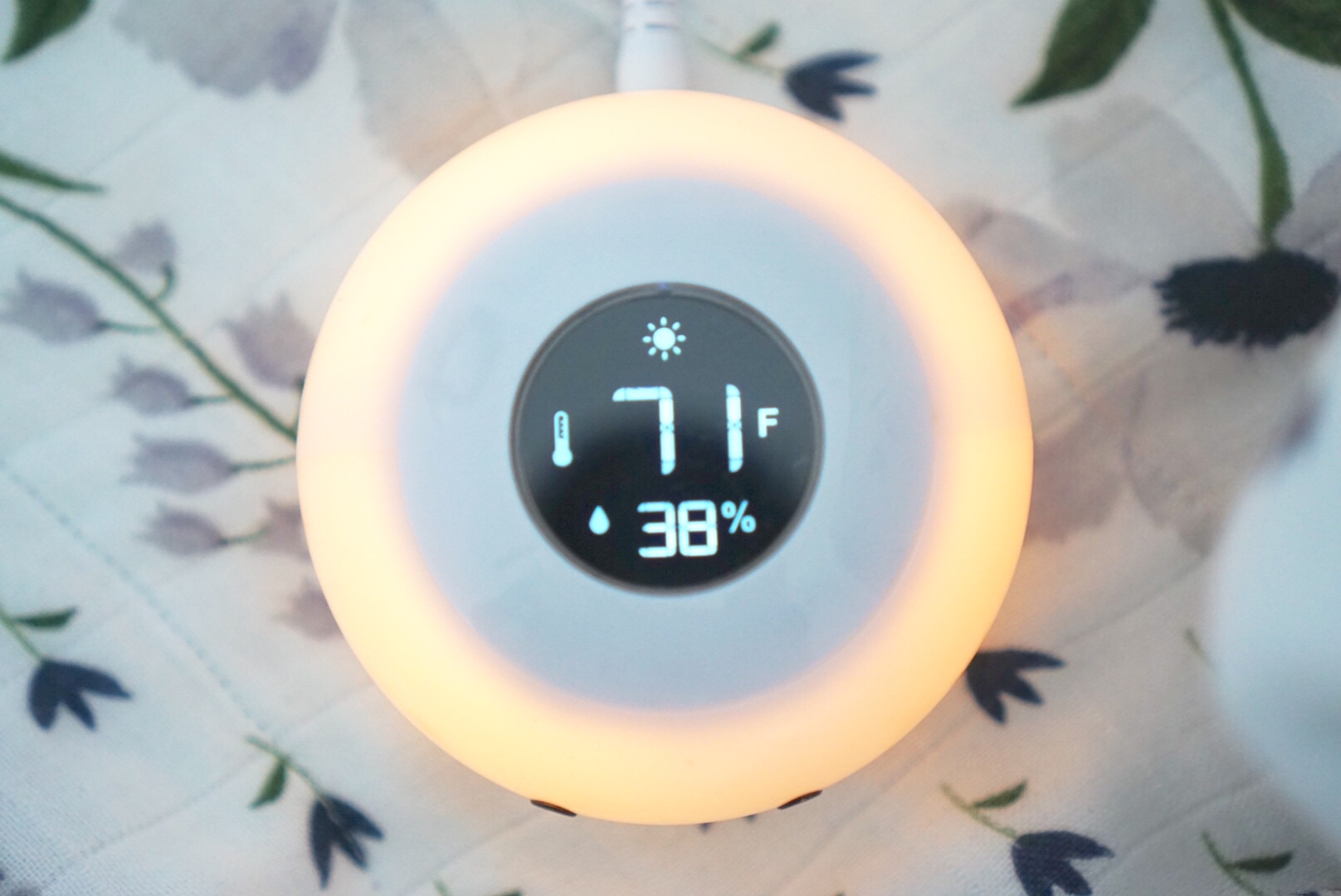 PROS
The KELVIN is cute and modern.
The white, simple design will match most nursery decor
As far as we can tell the temperature readings seem pretty accurate
CONS
The ambient light is pretty bright, especially the blue light. I can never tell if the baby is waking up because she is cold or if the blue light was too bright.
Color doesn't show up on the night vision of a monitor so you have to physically peek into the room to check the KELVIN.
It would be great if the KELVIN had an app that you could check from your phone!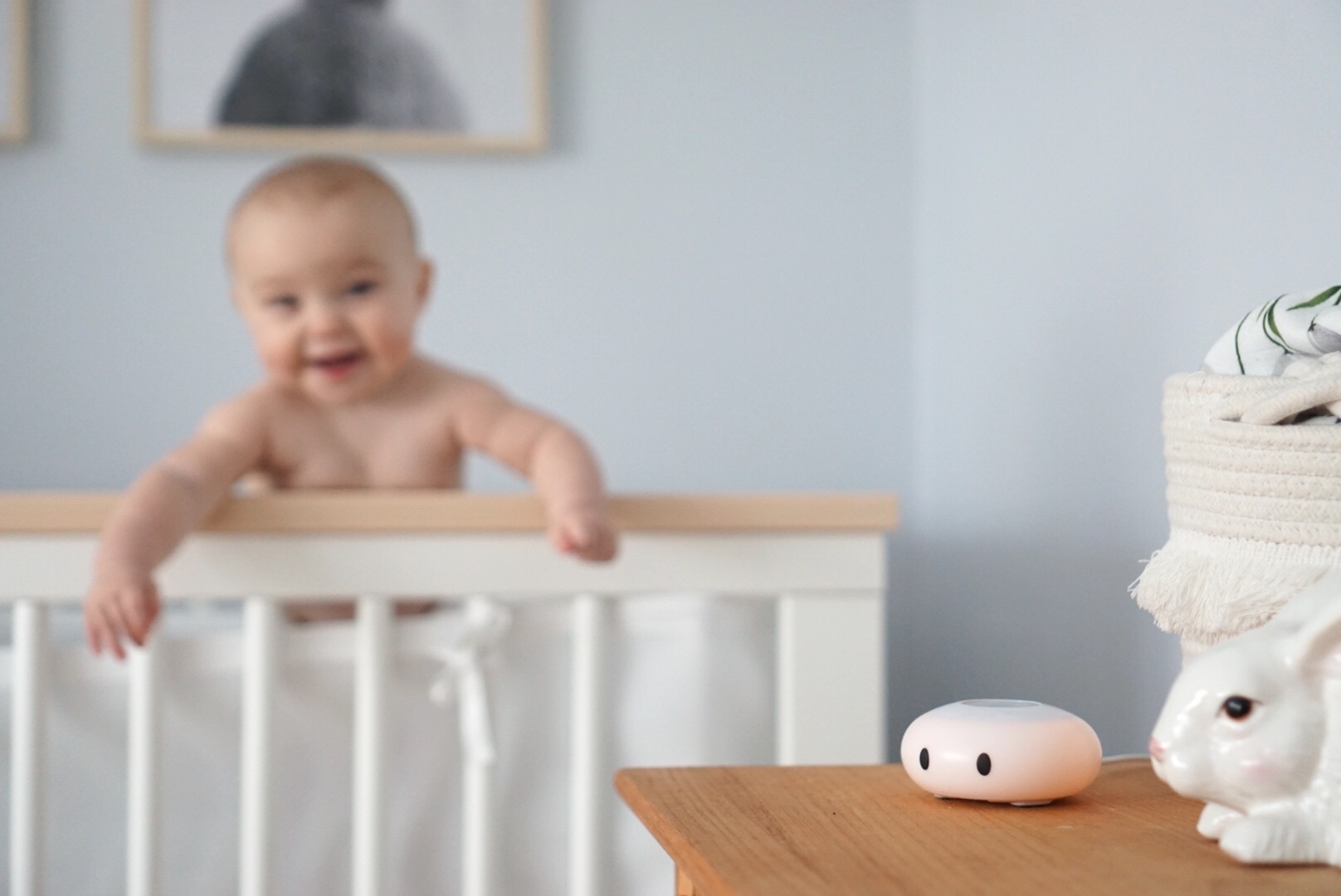 What are some of your favorite gadgets for baby?