One of my favorite things about having this blog is getting to review children's books from publishers. I love being introduced to new books for kids. I've always loved children's books and as an educator I tried to incorporate literacy in all of my lessons by incorporating picture books that reinforced the subject I was teaching. As a parent, I still use children's books as an educational tool for my own children. Recently, I had the pleasure of reviewing three books by the author Julie Merberg from Downtown Bookworks Publishers. Julie Merberg is the author of one of my favorite book series Mini Masters, which introduces famous artists to children. Now, I love her even more with three of her new books tackling very important and socially relevant themes in board book style.
I received review copies of these books to offer my honest and unbiased opinions. I only write about products I love and all thoughts and opinions expressed are my own. This post may also contain affiliate links for your convenience. For more information see Legal.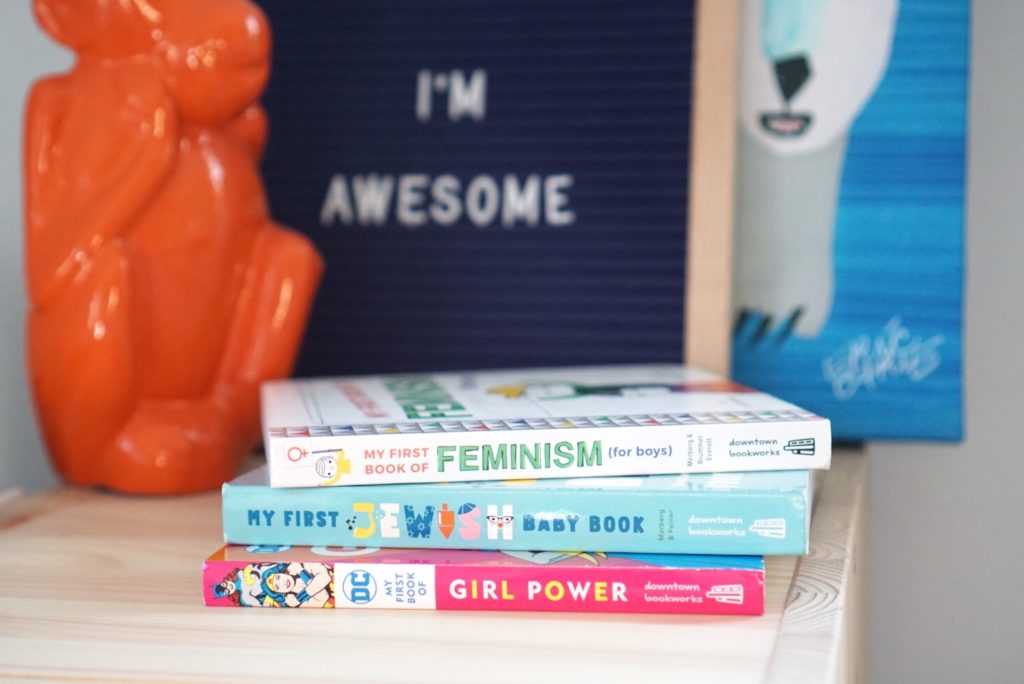 MY FIRST BOOK OF FEMINISM (FOR BOYS)
Of the three books, My First Book of Feminism (For Boys) by Julie Merberg and illustrated by Michele Brummer Everettis my favorite. I was surprised how Julie Merberg was able to handle heavy concepts like consent, gender norms and equality in age-appropriate and easy-to-understand ways. The book talks about respecting your mom, emotions, being strong is more than just muscles, speaking up for what is right, accepting differences, boys can play dress up and play with dolls, boys need to help with household chores too, equal pay and no means no. My favorite page is "It's OK to cry and to love and be sad. Boys can feel more than just happy or mad". The cute and modern illustrations help to reinforce the book's message and the rhyming text makes it fun to read.
Available HERE on Amazon
MY FIRST BOOK OF GIRL POWER
At first I thought how great My First Book of Girl Power by Julie Merberg and illustrated by Georgia Rucker and Scott Kolins would be for my daughter, but then I kicked myself for assuming that the girl power book needed to for a girl! Teddy was instantly drawn to the book. Maybe it was the bright, bold illustrations, or the fact that he is obsessed with superheroes lately. Teddy honestly barely even noticed they were women superheroes. He thought they were just regular Superman and Batman characters. I liked the illustrations and the concept of the book and I like how the super powers were explained simply and positively. My First Book of Girl Power includes Wonder Woman, Batgirl, Supergirl, Bumblebee, Black Canary, Raven, Hawkgirl and Katana. I was hoping the book would include even more female DC superheroes but it turns out there really aren't that many, which I guess is precisely the reason books like this need to be made!
Available HERE on Amazon
MY FIRST JEWISH BABY BOOK
The newest Julie Merberg book is My First Jewish Baby Book (Almost everything you need to know about being Jewish) From Afikomen to Zayde illustrated by Beck Feiner. This book would be the PERFECT Hanukkah present for a new baby or toddler! The illustrations are really cute and modern and somehow Julie Merberg manages to incorporate words like Tzedakah and Hamantaschen into rhymes. We are not Jewish (although according to my ancestry DNA results I am a very small percent Ashkenazi Jew), we celebrate Catholic holidays, but for the most part we are not a very religious family. I do, however, think it is really important to learn about religion and religious traditions across the world. Working in an art museum really helped to broaden my knowledge of world religion and I find it really interesting! I actually learned a lot from this board book! I love that it includes some Yiddish like "Oy Vey" and "Verklempt!"
Available HERE on Amazon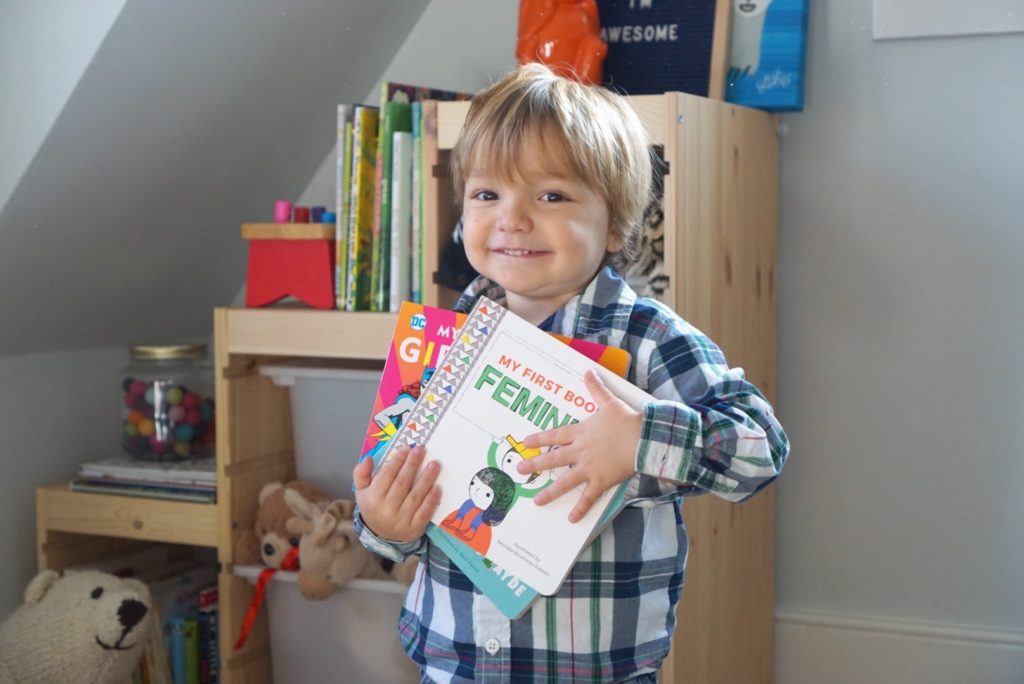 Which of these Julie Merberg books would you be most excited to read to your little one?