Calling all parents and caregivers of kids age 2-7...
are you wondering what the heck to do with your kids this summer? Traditional summer camps canceled? Still working from home and nervous to send your kids to camp or daycare? Just looking for some fun ideas to entertain kids on evenings and weekends? You have come to the right place my friend and you are definitely not alone!
I have created a FREE virtual summer camp for kids that includes ideas for everything you need to give your kids as close to a real camp experience as you can from home! I'm giving your 44 pages of themed arts, crafts and activity ideas along with snacktivities, children's book connections, online resources and free printables. These activities include sensory play activities, STEM activities, fine motor/pre-writing activities, process art projects, kids' craft projects, tinker trays/play dough trays and dramatic play setups! In addition to the many activities found in the packet you can also find more themed activity ideas from our guest counselors over on instagram and through our #ureadykidscamp
This summer camp is super flexible. Do one project or do ten. Don't have some of the materials? Swap them out with some of the suggested substitutions or pick a different project. The packet comes with a weekly planner so parents and caregivers can create their own flexible schedule to fit the specific needs of their child(ren). Many of the projects use common household items, recyclables or things from nature although it is helpful to have a few basic art supplies on hand!
Also did I mention this camp is FREE!? NO strings attached. NO registration required. Why? Because 2020 has been really really hard and I wanted to do something to make things a little bit easier for everyone...and I am a curriculum nerd and like to do things like this for fun. I hope you enjoy these activities and if you do decide to join our camp please follow along over on instagram to see more detailed instructions, videos, additional activities and let me know how your ureadykidscamp experience is going!
Download the packets by specific week or scroll to the bottom to download the entire July session packet.
Missed last month's U Ready Kids Camp? Check it out here U READY KIDS CAMP JUNE
This post contains affiliate links for your convenience. I make a small commission on items purchased through these links at no additional cost to you. All thoughts and opinions are my own. For full disclosure see Legal.


COOL TREATS WEEK (July 6-10)
The first week of our July session is about cool treats! What says July more than a cool treat on a hot day? This week we'll be playing around with ice cream, popsicles, snow cones, milkshakes and more. 
CREAMERY PRETEND PLAY
ICE CREAM TINKER TRAY
SNOW CONE SENSORY BIN
MIXED-MEDIA GELATIS
MILKSHAKE POTIONS
SPRINKLE LETTERS
ICE CREAM STENCILS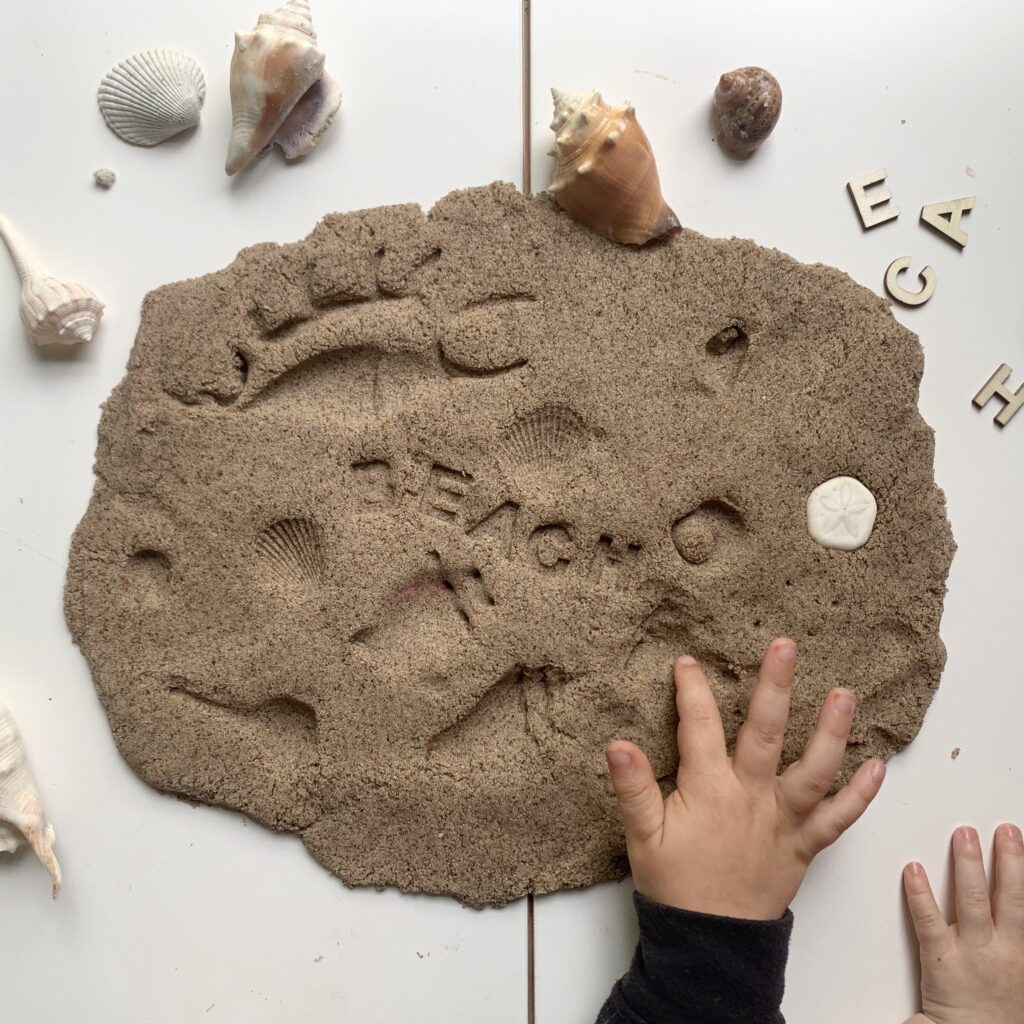 BEACH WEEK (July 13-17)
Our second week of July is all about the beach! We are learning about all things ocean, sand and sea creatures. Get a little taste of the shore even if you can't make it there in person!
OCEAN PUPPET SHOW
PLAY DOUGH PUZZLE
SAND CASTLE SENSORY
RECYCLED FISH CRAFT
OCEAN POTIONS
SAND ART ALPHABET
MIXED-MEDIA BEACHES
[DOWNLOAD
BEACH WEEK
PACKET HERE]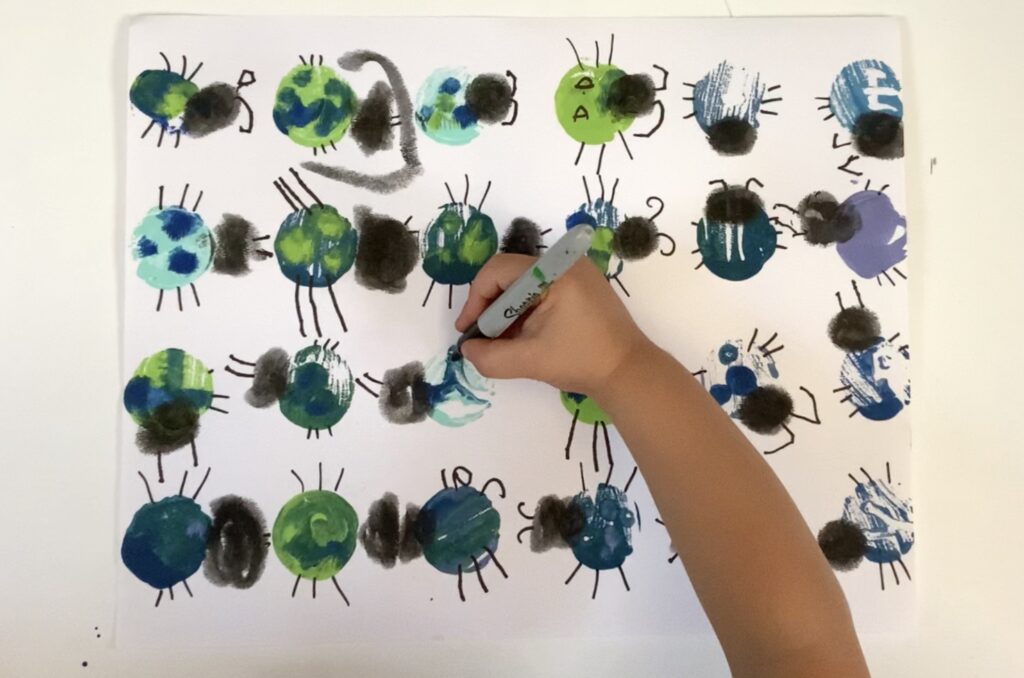 BUGS WEEK (July 20-24)
Welcome to week 3! It is Bug Week! We will be learning all about our creepy crawly insect friends. Let's find out what makes a bug a bug. Where do bugs live, what do they eat, what kind of cool features do they have?
POLLINATOR PRETEND PLAY
BUG TINKER TRAY
BUG SENSORY BIN
BUG HOTEL
BUILD-A-BUG GAME
SPIDER WEB LACING
CUPCAKE TIN BUG PRINTS
[DOWNLOAD
BUG WEEK
PACKET HERE]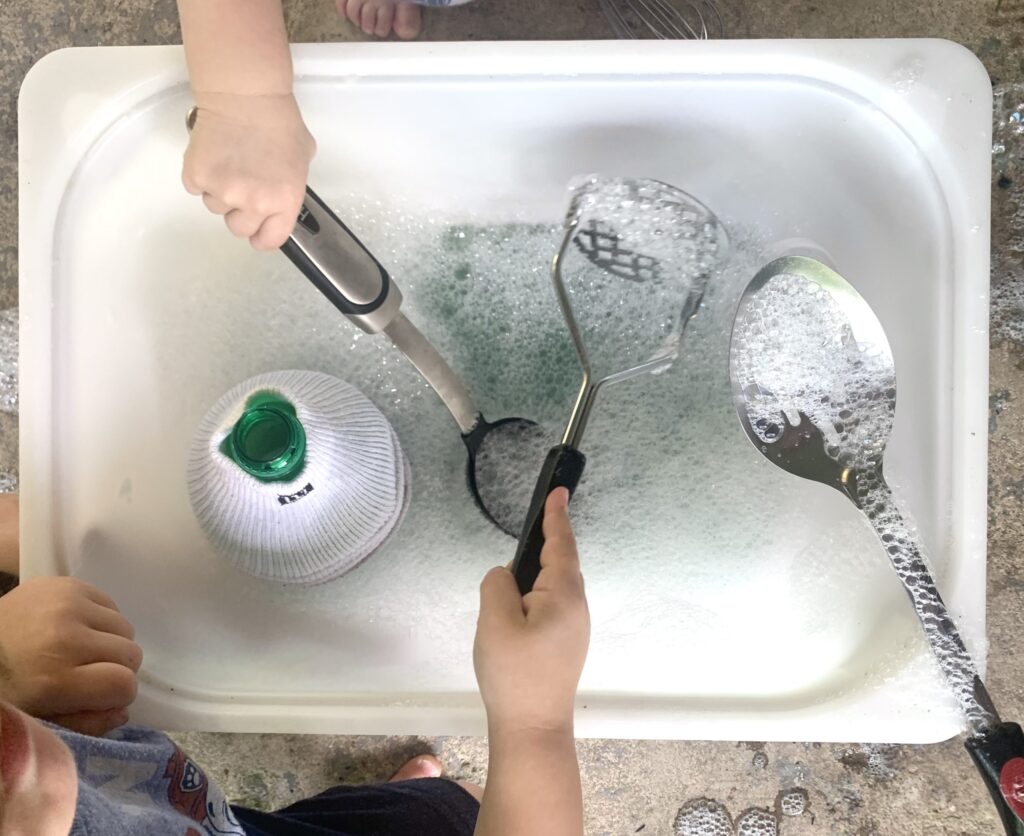 BUBBLE WEEK (July 26-31)
You've made it to our last week of our July session...all about bubbles! Time to get soapy, sudsy, fizzy, soapy + bubbly! We'll be playing + experimenting with all kinds of bubbles, bubble soap + bubble blowers and even edible bubbles. We'll also explore some creative uses for plastic bubble wrap!
CAR WASH DRAMATIC PLAY
BUBBLE BATH DOUGH
BUBBLY SENSORY BIN
BUBBLE WAND CRAFT
GIANT BUBBLES
BUBBLE WRAP POP
BUBBLE WRAP PRINTS
[DOWNLOAD
BUBBLE WEEK
PACKET HERE]
WHAT'S IN THE FREE CAMP PACKET?
Download your FREE summer camp packet to find FAQs, materials, weekly activity planners, 7 lesson plans for each week, along with many other activity ideas, snacktivities, children's book connections and online resources. Online resources include virtual field trips, apps, online games, movement activities, videos and songs! This packet also contains a free printable (a coloring page, template, worksheet and cut-outs).

[DOWNLOAD
ENTIRE
PACKET HERE]
Check back later in the month for our August packet!
ARE YOU JOINING US FOR U READY KIDS CAMP?
Let us know how its going in the comment section or show us your camp activities in action by sharing your photos on Facebook or instagram and tagging @ureadyteddy or #ureadyteddy
We'll share our favorites in our stories!