I don't know about you, but I feel like summer is flyyyying by! With only a few weeks left of summer vacation, there are a lot of things that we still need to check off of our summer bucket list!
I am a total homebody and there are a million excuses I could make as to why I should just stay at home this summer. Teddy is up every morning at 5am so I am exhausted and it's sooo hot out, but Teddy is only going to be this age once and I owe it to him to get out and give him new experiences this summer.
I decided, although I am a few months late, I am going to write out my summer bucket list to hold myself accountable. Now it is time to start checking things off!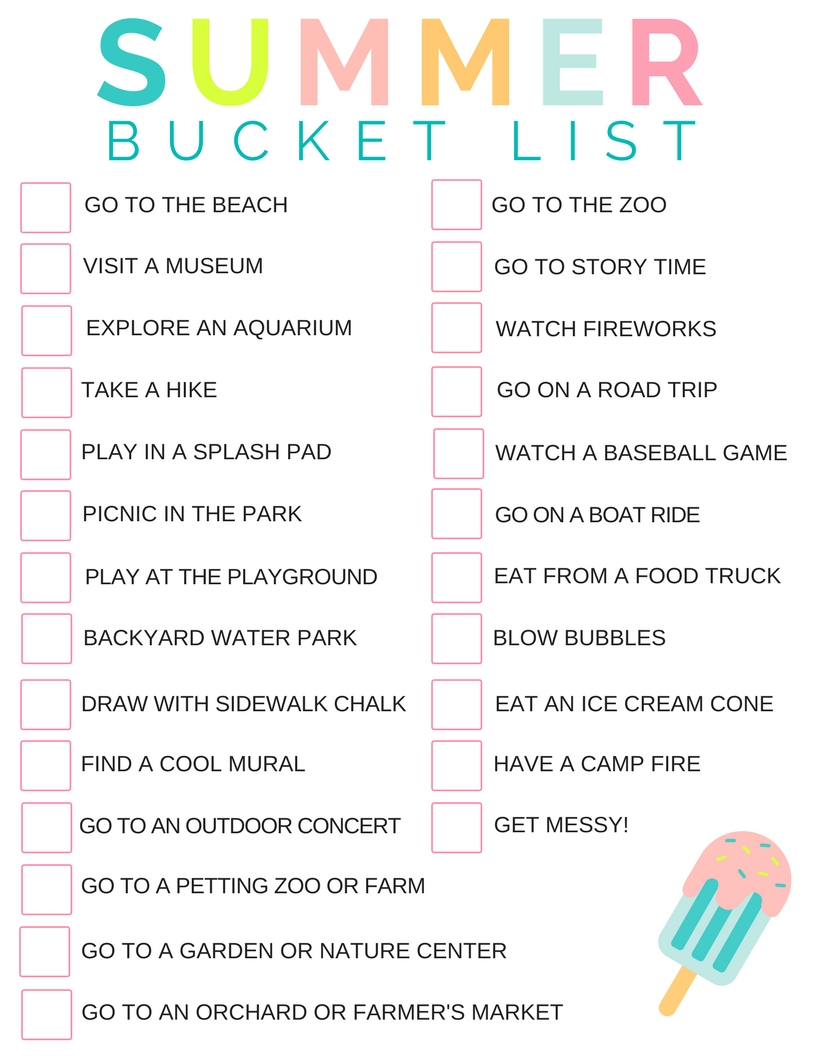 GO TO THE BEACH 
VISIT A MUSEUM
EXPLORE AN AQUARIUM
TAKE A HIKE 
PLAY IN A SPLASH PAD
PICNIC IN THE PARK
PLAY AT THE PLAYGROUND
BACKYARD WATER PARK
DRAW WITH SIDEWALK CHALK
FIND A COOL MURAL
GO TO AN OUTDOOR CONCERT
GO TO A PETTING ZOO OR FARM
GO TO A GARDEN OR NATURE CENTER
GO TO AN ORCHARD OR FARMER'S MARKET
GO TO THE ZOO
GO TO STORY TIME
WATCH FIREWORKS
GO ON A ROAD TRIP
WATCH A BASEBALL GAME
GO ON A BOAT RIDE
EAT FROM A FOOD TRUCK
BLOW BUBBLES
EAT AN ICE CREAM CONE
HAVE A CAMP FIRE
GET MESSY!
WHAT'S STILL LEFT ON YOUR SUMMER BUCKET LIST?