Who says you shouldn't play with your food?
Over on instagram I had the chance to team up with some awesome instagrammers to share activities using cheerios. Cheerios are a favorite snack in our house so I was excited to come up with a cheerio activity that would work for toddlers and preschoolers. I decided to create a placemat with a few simple activity prompts to do with the cheerios. Since we've been spending a lot of time in our garden and the kids have shown an interest insects I decided to make this placemat bug themed.
This post contains affiliate links for your convenience. I make a small commission on items purchased through these links at no additional cost to you. All thoughts and opinions are my own. For full disclosure see Legal.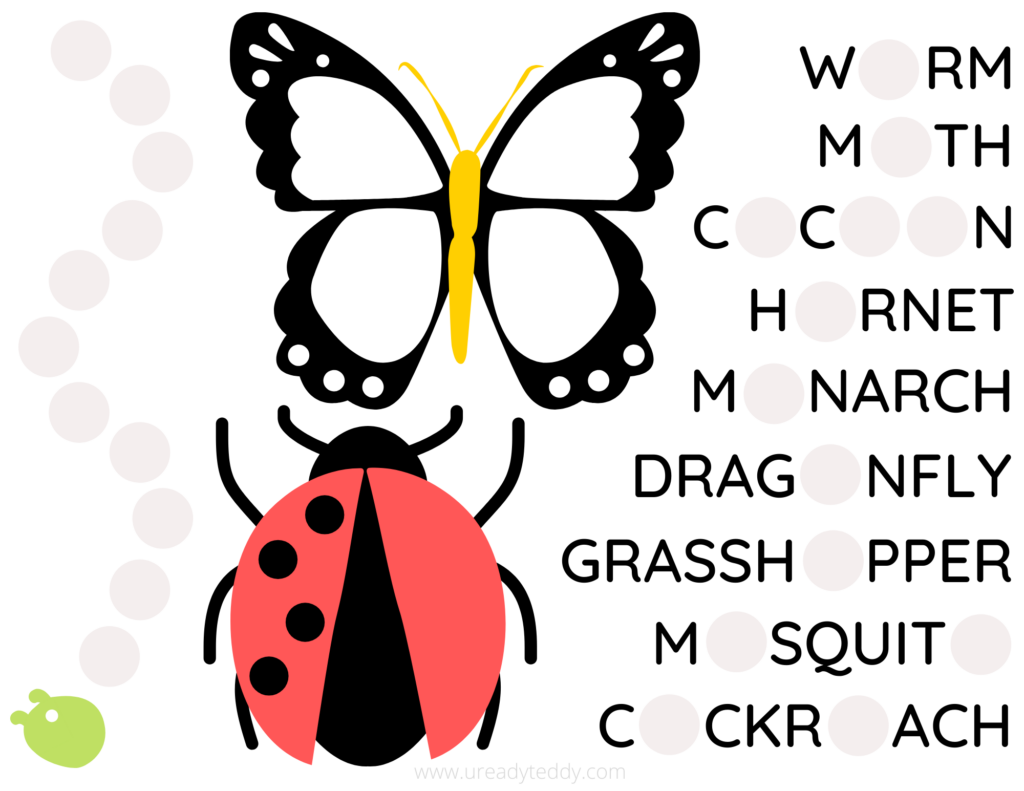 FREE PRINTABLE CHEERIO PLACEMAT
This free printable cheerio placemat was inspired by the Cheerio Playbooks by Lee Wade. The printable has a caterpillar pattern-making/line tracing activity and a ladybug symmetry or counting activity. It also has some insect vocabulary sight words like cocoon, moth, grasshopper etc. Using the cheerios like the letter 'O' kids can fill-in-the-blanks to complete the words. I also wanted to make sure there was a more open-ended activity so I included a part where kids can create their own butterfly wing designs using the cereal.
I recommend laminating the printable so it can really act like a placemat, but you can also stick it in a reusable sheet protector.
MORE IDEAS
This cheerio placemat is already a great fine motor activity, but you can always add more of a challenge by using tongs or some other bamboo pinchers to help strengthen hand muscles.
Fruity cheerios add the extra element of color so kids have the option to create patterns and make more colorful pictures.
If you don't have cheerios on hand, any small round food would work just as well. Other kinds of cereal, raisins, frozen peas, frozen corn and blueberries are a great option. If the page is laminated a dry erase or wipe-clean marker can also be used to complete the activity to practice drawing circles.
This free printable also pairs nicely with our FINE MOTOR BUG SENSORY play set-up.
For more free printable placemats check out our garden-themed  CHEERIO SNACKTIVITY PLACEMAT- GARDEN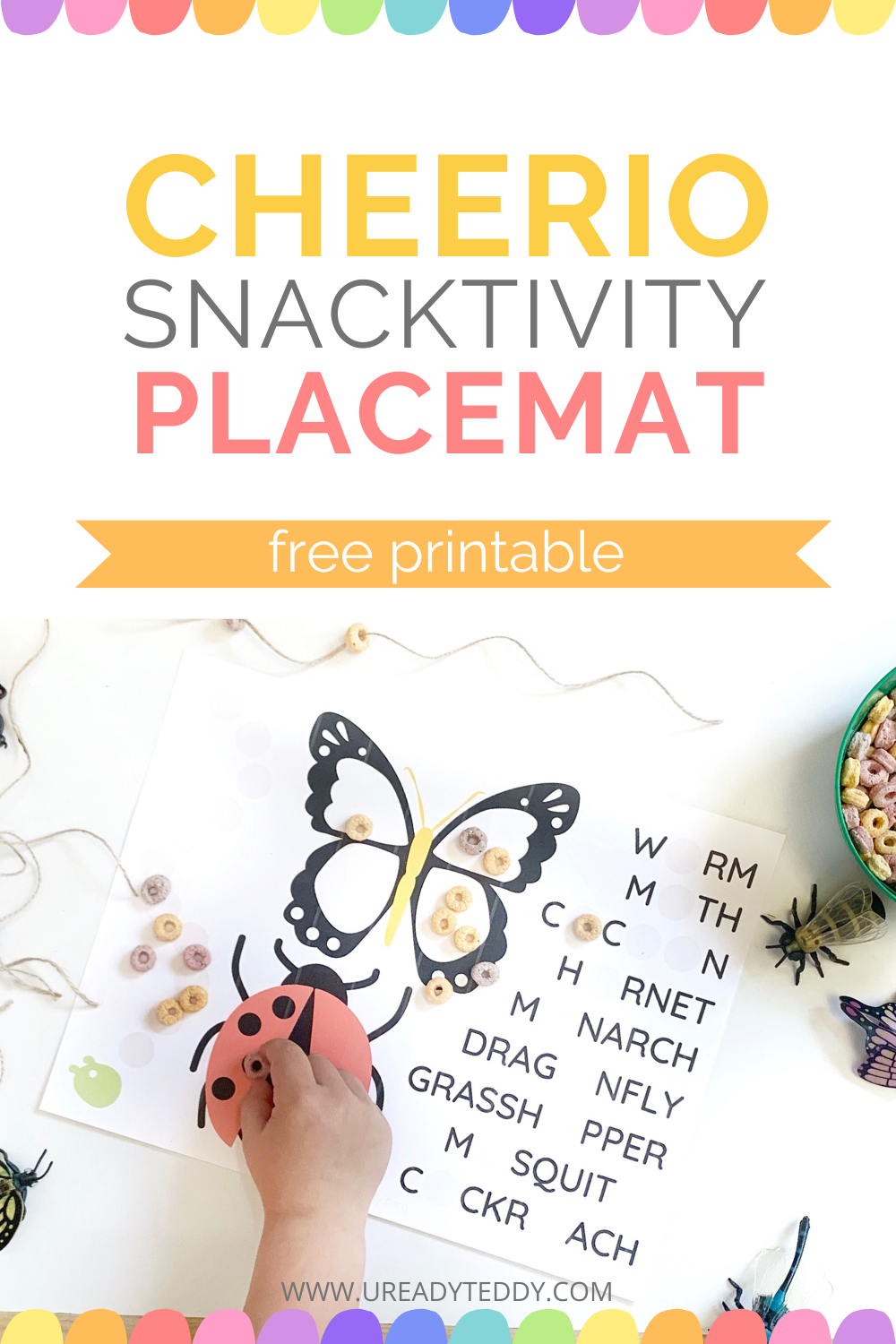 DID YOU TRY IT?
Let us know how you and your little one used our free printable Cheerio placemat in the comment section or show us how you used the free printable by sharing your photos on Facebook or instagram and tagging @ureadyteddy or #ureadyteddy
We'll share our favorites in our stories!