I received a gift card to Incredibundles.com in exchange for my honest review. This post also contains affiliated links for your convenience. I only write about products I love and all thoughts and opinions expressed are my own. See full disclosure here. 
Tired of the same old boring baby gift basket?
Incredibundles makes it easy for you to send the perfect gift basket to the babies, toddlers or mamas-to-be in your life. There are gift bundles in all different themes like book bundles, learn and grow bundles, diaper bundles, sleep bundles and organic bundles. You can also gift someone a year of diapers, a year of toys or a year of books.
Some of my favorite were the Eric Carle bundle and the Peter Rabbit bundle. I decided to do the create-a-bundle option and picked out four books and two toys.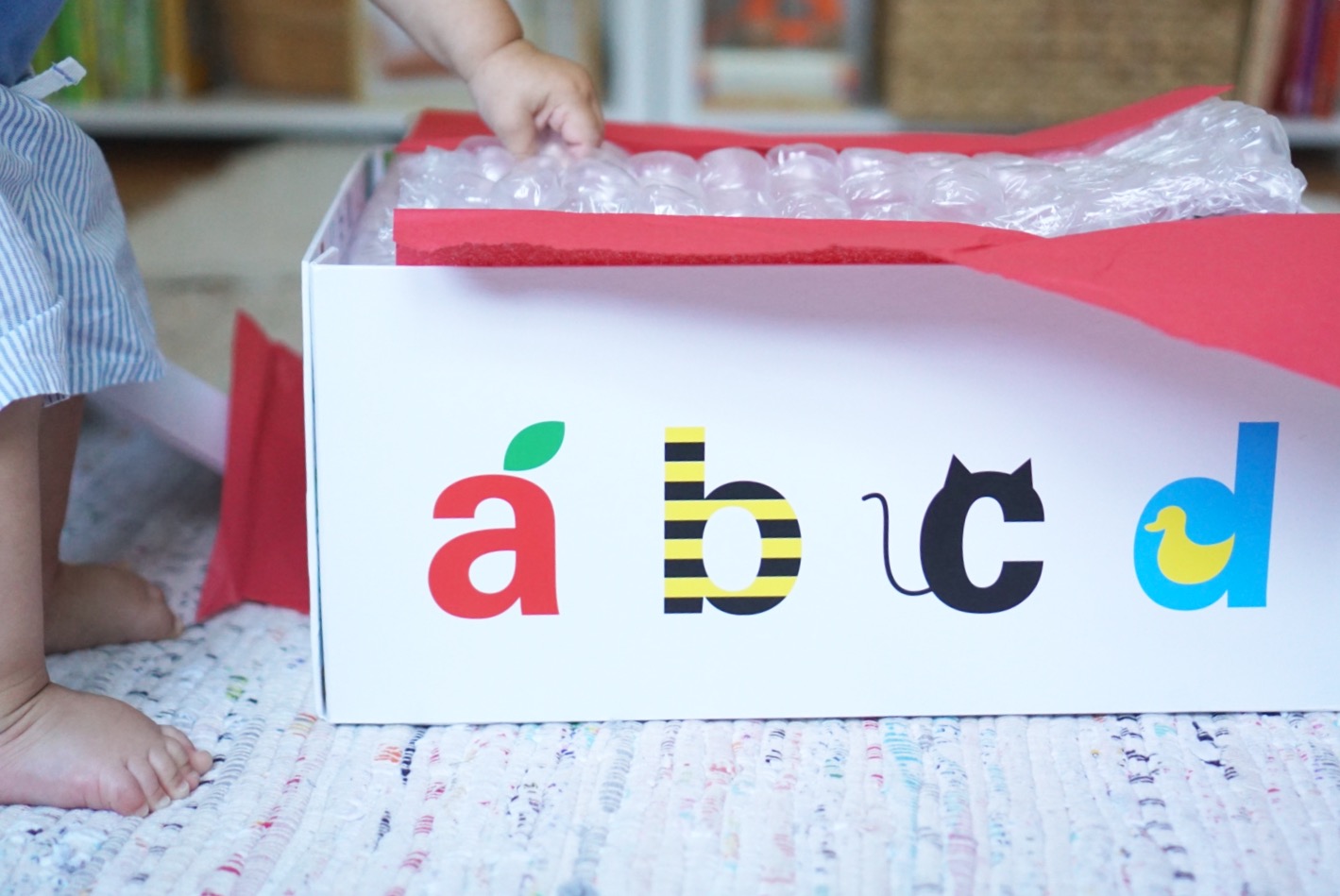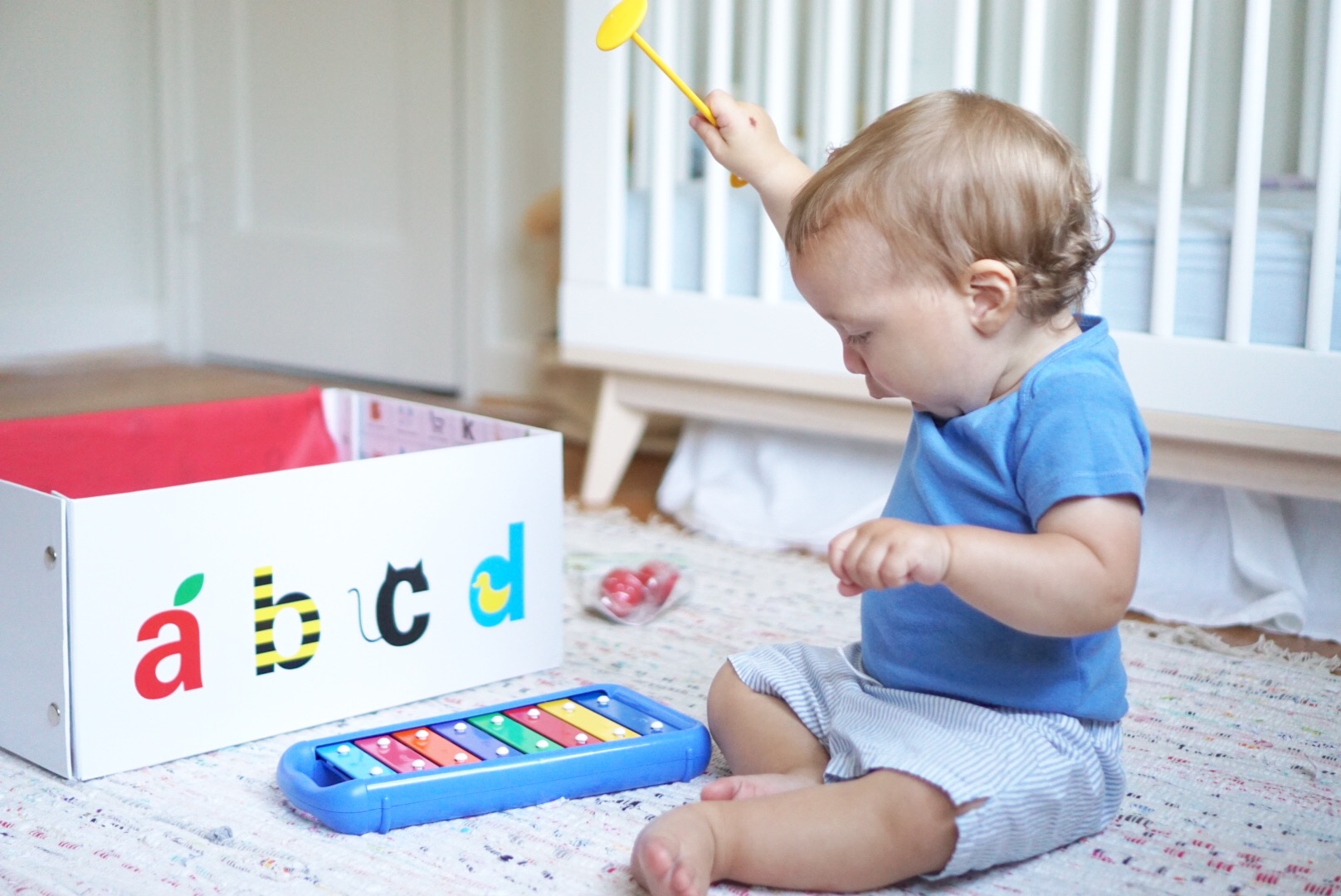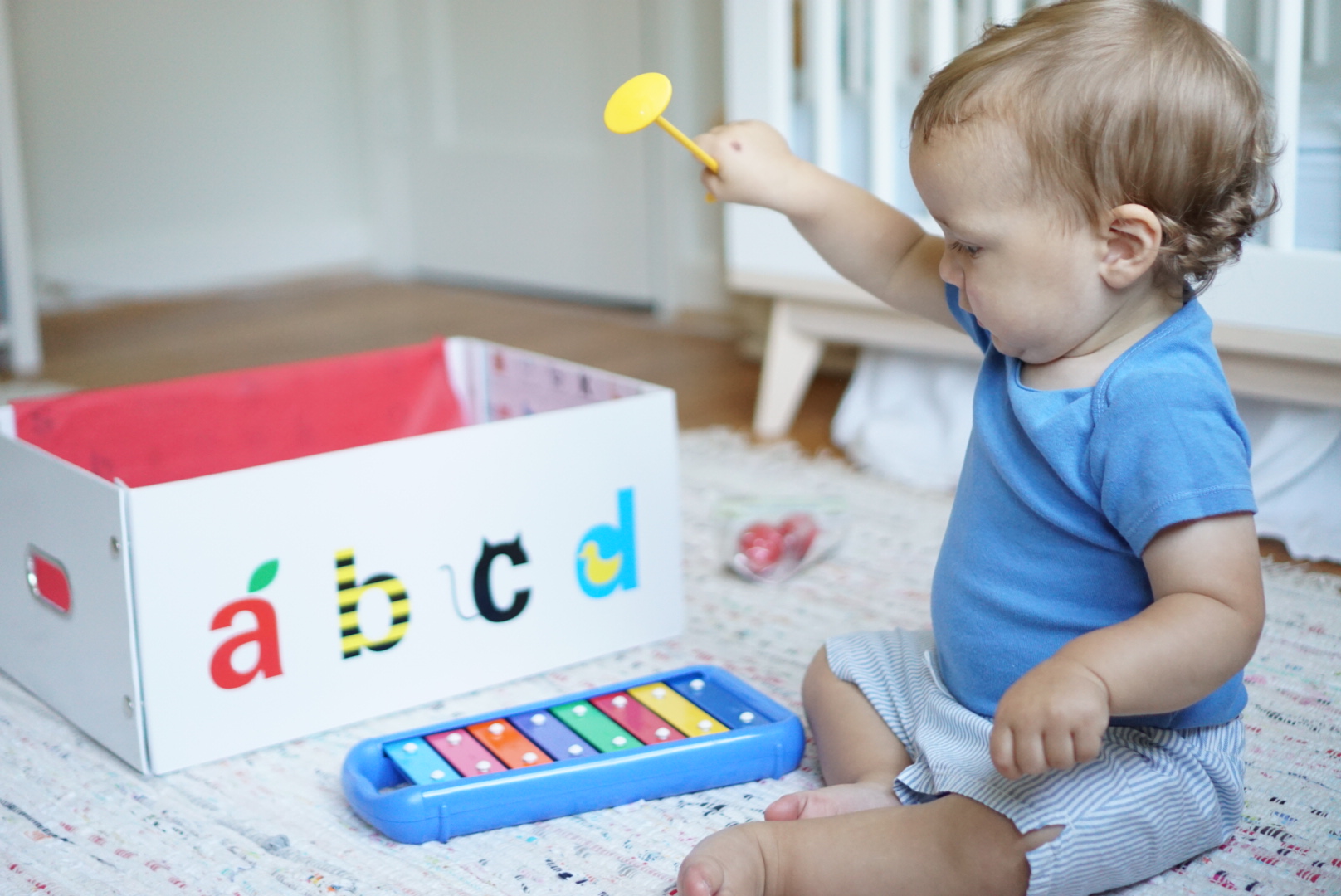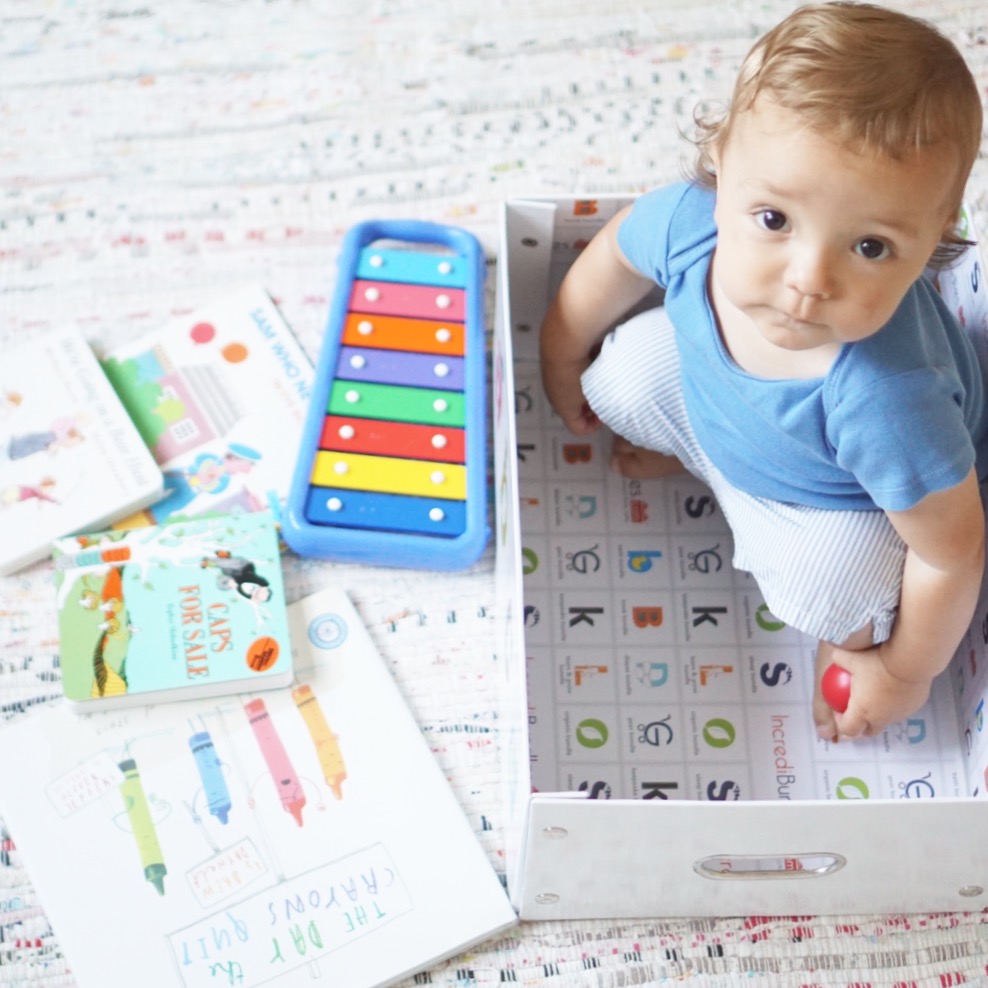 As you can see in the photos, Teddy tore right into his Incredibundles gift box. He was thrilled to find all of the bubble wrap and tissue paper inside the box. Then he realized there was more than just packaging. He pulled out the egg shakers right away and started shaking them. Then he wanted the glockenspiel out of the plastic and happily started banging away at the keys. He pulled out the books and climbed into the empty box.
We'll get to reading the books later...
CAPS FOR SALE by Esphyr Slobodkina
A peddler selling hats has to outwit a group of hat-stealing monkeys in this 1940's classic. The bright colors, silly story and repetition is perfect for little ones.
Did zookeeper Sam forget to feed the elephant at the zoo? Eve Rice's Sam Who Never Forgets is just as lovable now as it was in the 1980's.
A father and his children go on a hunt to find a bear in this classic 1980's story. Kid's will love the repetition of the "we're going on a bear hunt" chant and the pretty illustrations that alternate from black and white to beautiful watercolor paintings.
A little boy named Duncan finds that all of his crayons have gone on strike. He needs to find a way to make his crayons happy again in this fun book written by Drew Daywalt and illustrated by the very talented Oliver Jeffers.
This book explores the hidden world of the garden and what happens with the plants and the creatures through out a year's time.
How cute is this colorful glockenspiel? What kid doesn't love making noise and playing with musical instruments.
PROS
Free shipping over $49
Good mix of classic books and newer books.
The toys are cute and educational to help babies and toddlers learn and grow.
The price is equivalent (maybe even a few dollars cheaper) to what you would spend if you bought everything separately somewhere like Amazon Prime, but you also receive free shipping and they package it all up for you in a cute, reusable storage box.
CONS
Unfortunately, several of the books I wanted were out of stock
There were a lot of cool things available in the different bundles that were not available on their own to add to a create-a-bundle.
It wasn't specified that Sam Who Never Forgets was a paperback or that the Egg Shakers might not be the color pictured (I hate red!)