Do your little ones love screen time?
Mine are totally obsessed with anything on a screen, even a calculator! We limit our screentime to 30 minutes of educational games during the week and allow more TV and tablet time on the weekends.
I don't usually limit their screen time when playing with their Osmo. In my opinion Osmo games are more educational than most apps or online games and the tangible aspects of the games are more beneficial for motor skills and inherently gives little eyes a break from the screen.
When we heard Osmo was coming out with a new Reading Adventure program I was SO excited to try it out with my First Grader. He is just starting to read on his own and really enjoys reading. I think the Osmo Reading Adventure will help build his confidence in reading by helping him practice in playful way.
This post contains affiliate links for your convenience. I make a small commission on items purchased through these links at no additional cost to you. I also received Osmo Reading Adventure for free in exchange for my honest review and coverage. All thoughts and opinions are my own. For full disclosure see Legal.
WHAT IS THE OSMO READING ADVENTURE
Osmo Reading Adventure is an interactive program that helps 5-7 year-olds learn to read. The game features the characters Oliver and Nebula, who join your child on a quest to catch "Dreams" and return them to the Kingdom of Slumber. Together they use physical books, interactive read aloud/phonics games and a crystal wand to complete their quest.
Reading Adventure speech recognition technology creates a customized learning experience that adapts to your child's specific reading level and provide feedback.
This Osmo program is especially unique because it has a monthly subscription that delivers 4 new books at your child's skill level.
WHAT'S INCLUDED
Crystal Wand Tool
4 Physical Books
[Optional:] iPad Base
*Tablet not-included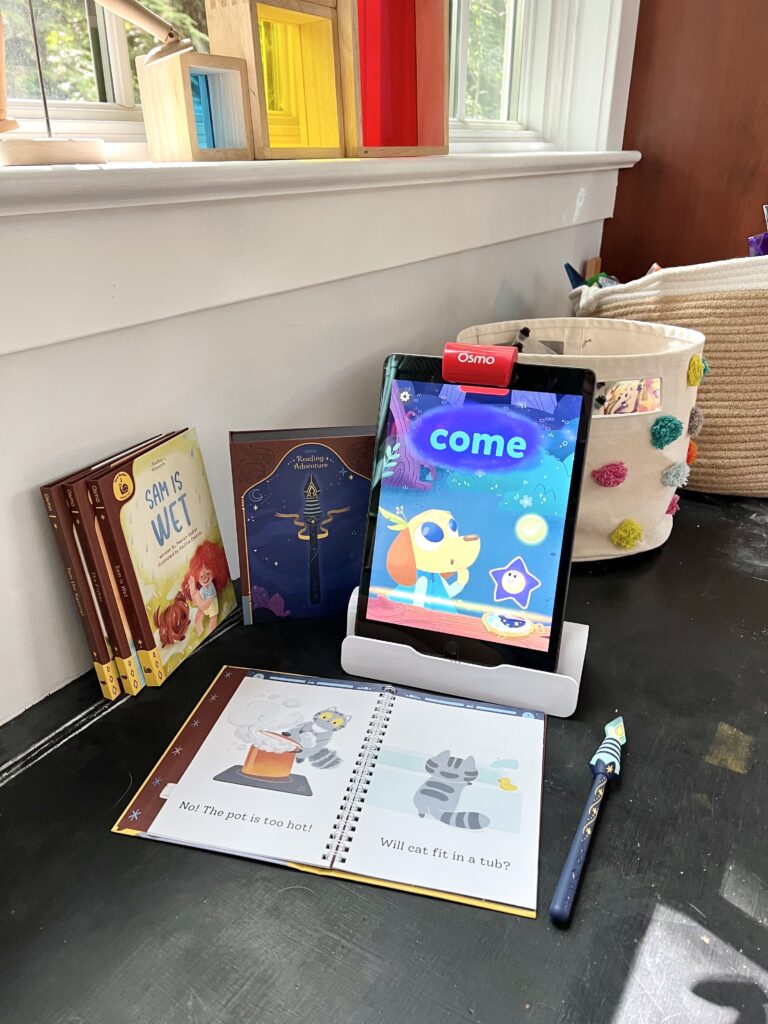 OUR REVIEW OF OSMO READING ADVENTURE
My 5-year-old desperately wanted to play Osmo but didn't quite have enough reading skills yet to enjoy the game. I definitely agree with the 5-7 year old age recommendation. This program was perfect for my 6-year-old who is able to read picture books on his own with only a little help on a word or two. I think he would have also found the program helpful last year in Kindergarten as well.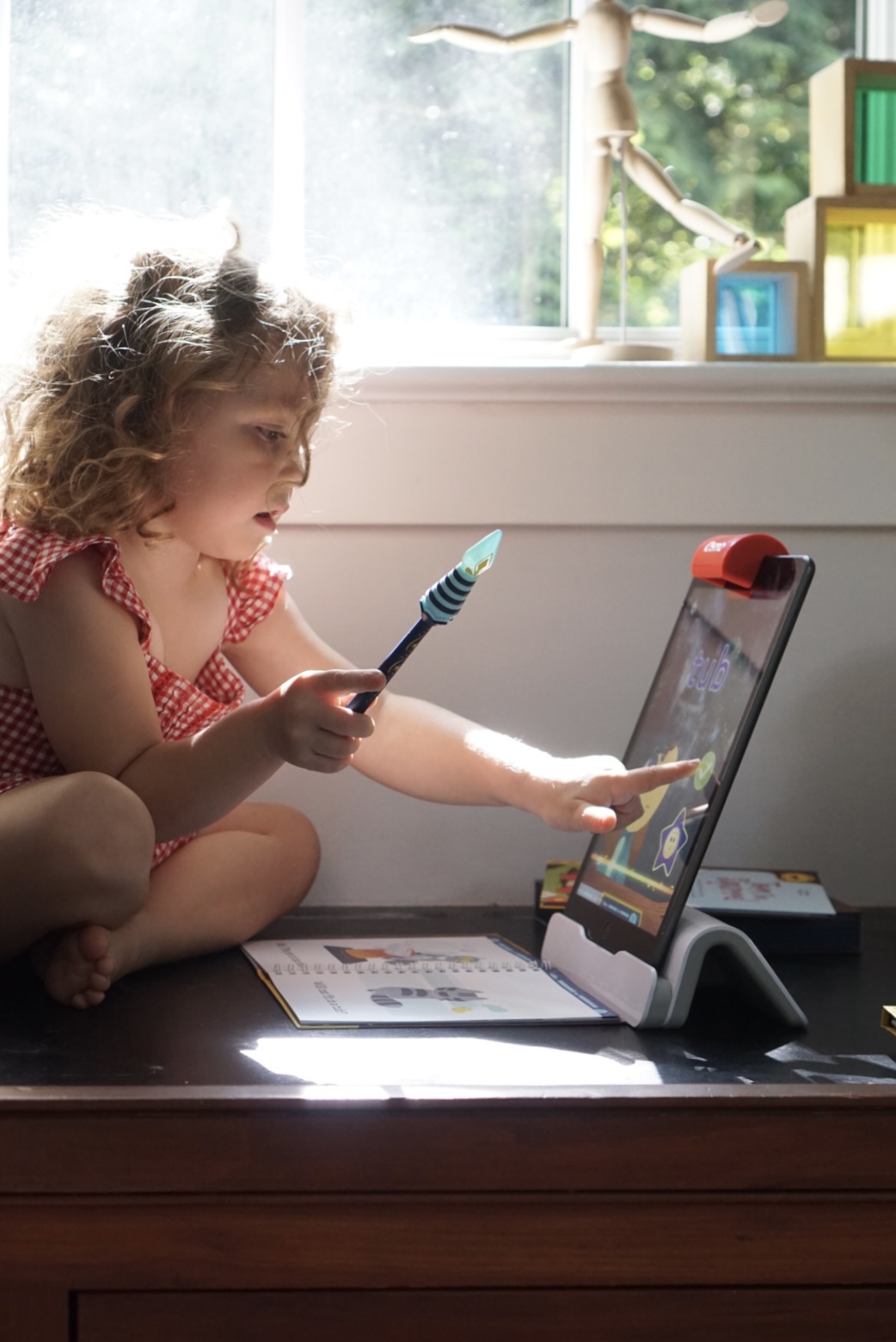 DID YOU TRY IT?
Do your little ones love Osmo? Have you tried the Reading Adventure program? We'd love to know your thoughts. Comment below or let us know over on instagram at @ureadyteddy!