I've reviewed a lot of books in the last 5 years but these two are extra special! These books come to you from The Philadelphia Museum of Art where I spent a third of my career and are written by one of my favorite colleagues Liz Yohlin Baill. I am so impressed by these two books and am excited that children from all over the world will be able to experience some of my favorite pieces from the museum's collection in such a thoughtful and engaging way.
This post contains affiliate links for your convenience. I make a small commission on items purchased through these links at no additional cost to you.  I received Armor & Animals and What Can Colors Do? free for review purposes. All thoughts and opinions are my own. For full disclosure see Legal.
ARMOR & ANIMALS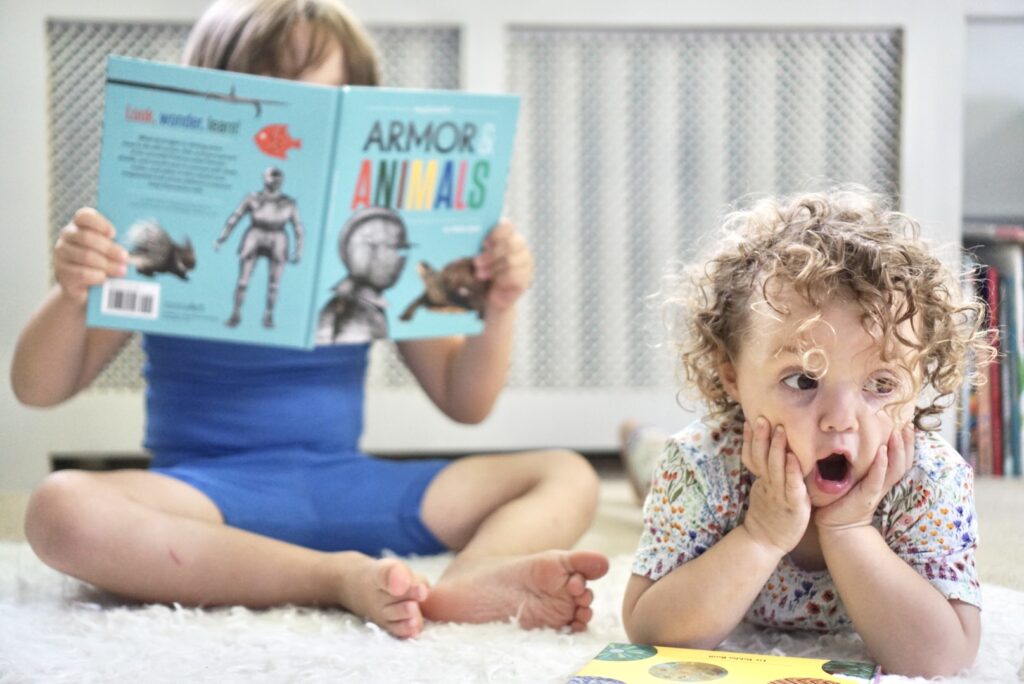 Liz Yohlin Baill's first book is Armor & Animals featuring artifacts from the Philadelphia Museum of Art's Arms and Armor collection. Armor & Animals make the armor collection fun and accessible to children of all ages by drawing parallels between suits of armor and the protective features of different animals.
From the cover alone I knew the design in this book would be A+. The museum artifacts and animal photos are set against brightly colored backgrounds and the typography is bold and colorful.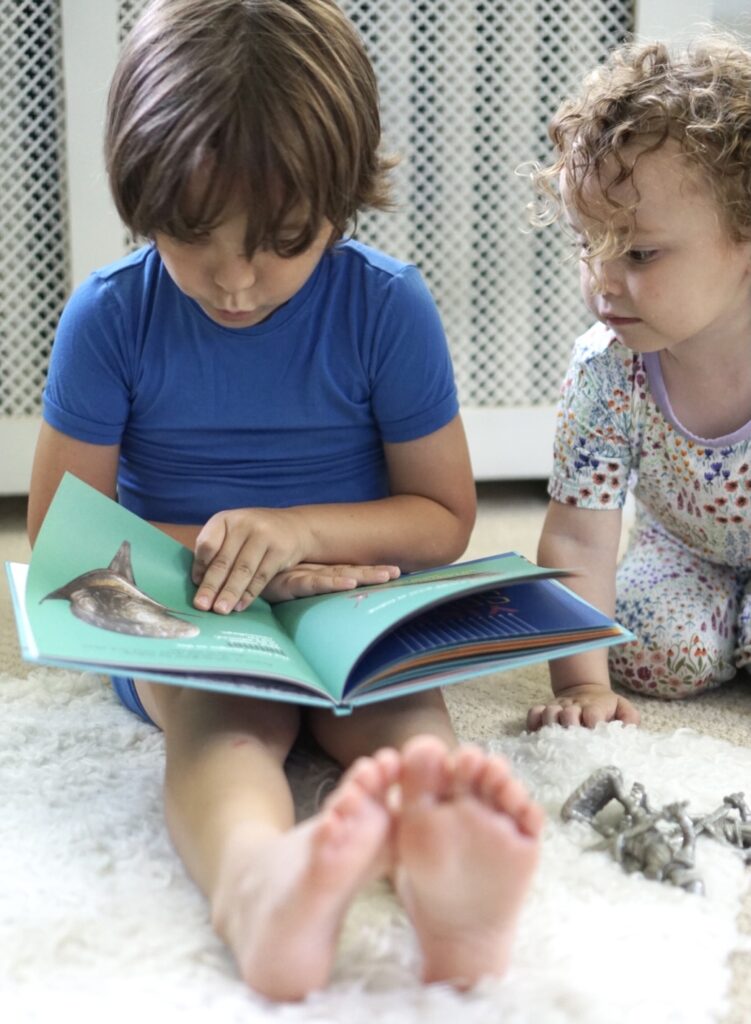 The end papers (which are almost always one of my favorite part of children's book design) are silver leaf designs to give readers a close-up view of armor textures.
Baill combines facts about armor and animals with thought-provoking questions and prompts for encouraging movement. She consulted with various animal experts from the Philadelphia area like the Philadelphia Zoo and The Insectarium.
When I taught at the Philadelphia Museum of Art the armor room was always a crowd favorite. On tours we would connect the armor to things children were familiar with like animals' shells, lobster tails or like the helmets and pads they wear riding a bike or playing a sport the same way Baill does in the book. Armor & Animals will be a great resource for parents and teachers to teach about armor when they don't get the chance to see it in person or as an extension after a museum field trip. There is not another book like it anywhere on the market.
WHAT CAN COLORS DO?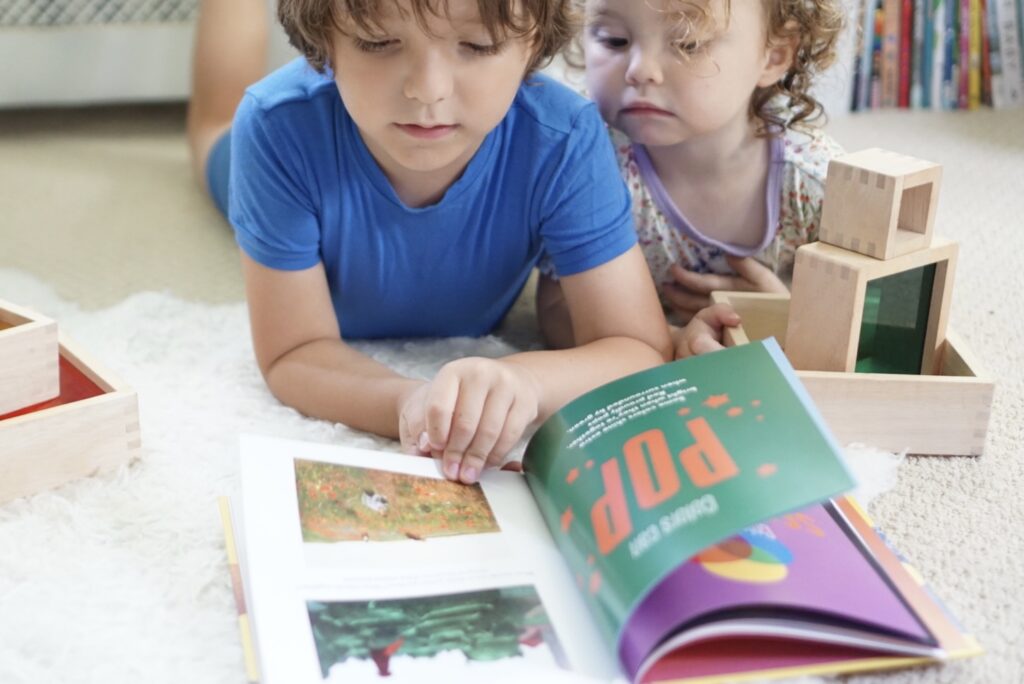 What Can Colors Do? is Baill's second book in the ExploreArt series. The design in the book is similar to Armor & Animals. There is a bold graphic typography intro page followed by examples from the Philadelphia Museum of Art's collection.
This children's book introduces children to color theory in a way that is age appropriate and engaging. I love that the examples show how color can be used by artists in both realistic and abstract works and all different styles both traditional and contemporary.
I also really appreciated that What Can Colors Do? featured artists from different cultures, female artists and Black artists. This is not always the case with a lot of art/art history children's books but the PMA educators are very conscious of this and make it a goal to expose children to a well-rounded museum tour.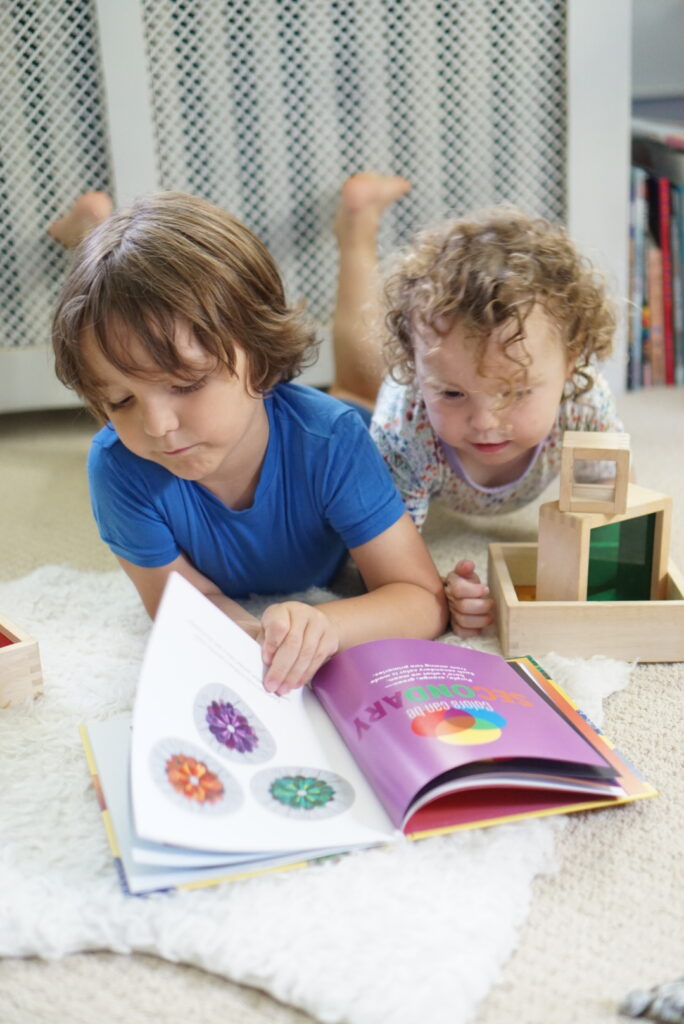 This series is exactly that, a museum tour, without actually going to the museum in person. While physical museum trips can provide a richer experience, seeing the actual scale of artwork, the textures of the brush strokes, more context in which to view the pieces, these books are a great substitute. What Can Colors Do? and Armor & Animals introduce the museum collection in a very similar way to how they would be taught in the galleries.
I love that What Can Colors Do? provides several activity prompts for children to extend the learning and encourage them to create their own art. This book would be the perfect addition to an elementary art room!
WHERE CAN YOU GET A COPY?
Armor & Animals and What Can Colors Do? are available in the Philadelphia Museum of Art gift shop and online store. They are also available on Amazon in both Kindle and hardcover. Want to see these artworks in person? Head to the Philadelphia Museum of Art website for more details about planning your visit and check out my blog post TIPS FOR VISITING ART MUSEUM WITH BABY.