Valentine's Day is almost a month away and with shipping times the way they are right now we figured we should get a jump start on getting our class Valentine gifts in order. Last year ou school year was a little crazy but the year before we made personalized FREEZE POP HOLDER VALENTINES that were a big hit.
This year we wanted to think of another non-candy valentine that kids would love. We recently discovered Pop Tubes and thought they would be perfect for a class valentine for preschools, elementary schools or even daycares.
The Pop Tubes are a fun sensory toy that will actually get played with instead of tossed in the trash like some of the other cheap plastic toys people pass out for Valentine's Day. They don't have any small parts so they are safe enough for babies. The tubes are also fairly inexpensive, costing around $1 a piece or 50 cents for the mini Pop Tubes.
It was tricky trying to attach a card to the pop tubes so we made these neat cards with slots to hold the tubes. They say "HAVE A POPPIN' VALENTINE'S DAY." You can download your own for free at the bottom of this post.
This post contains affiliate links for your convenience. I make a small commission on items purchased through these links at no additional cost to you. All thoughts and opinions are my own. For full disclosure see Legal.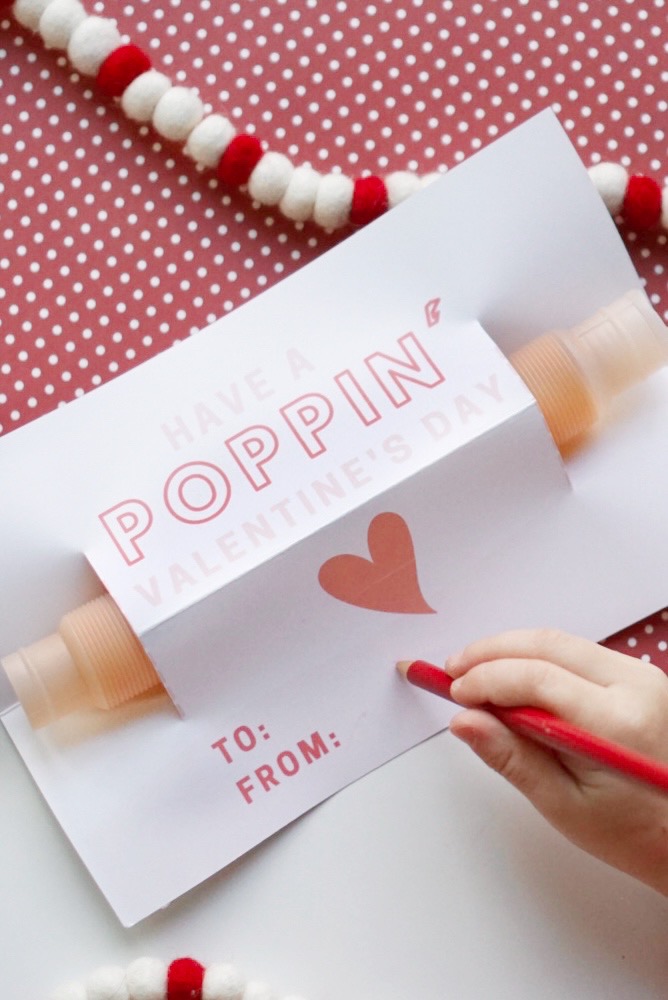 POP TUBE VALENTINES
HERE'S WHAT YOU'LL NEED:
HOW TO MAKE POP TUBE VALENTINES:
Download our free printable that says  HAVE A POPPIN' VALENTINE'S DAY. Print on cardstock paper.
Cut each page into two cards.
Carefully fold pages in half vertically so that "Have a Poppin' Valentine's Day" is at the top and To: From: is at the bottom.
Cut along the dotted lines.
Write the sender + recipient names at the bottom.
Insert the pop tube into the slots like pictured.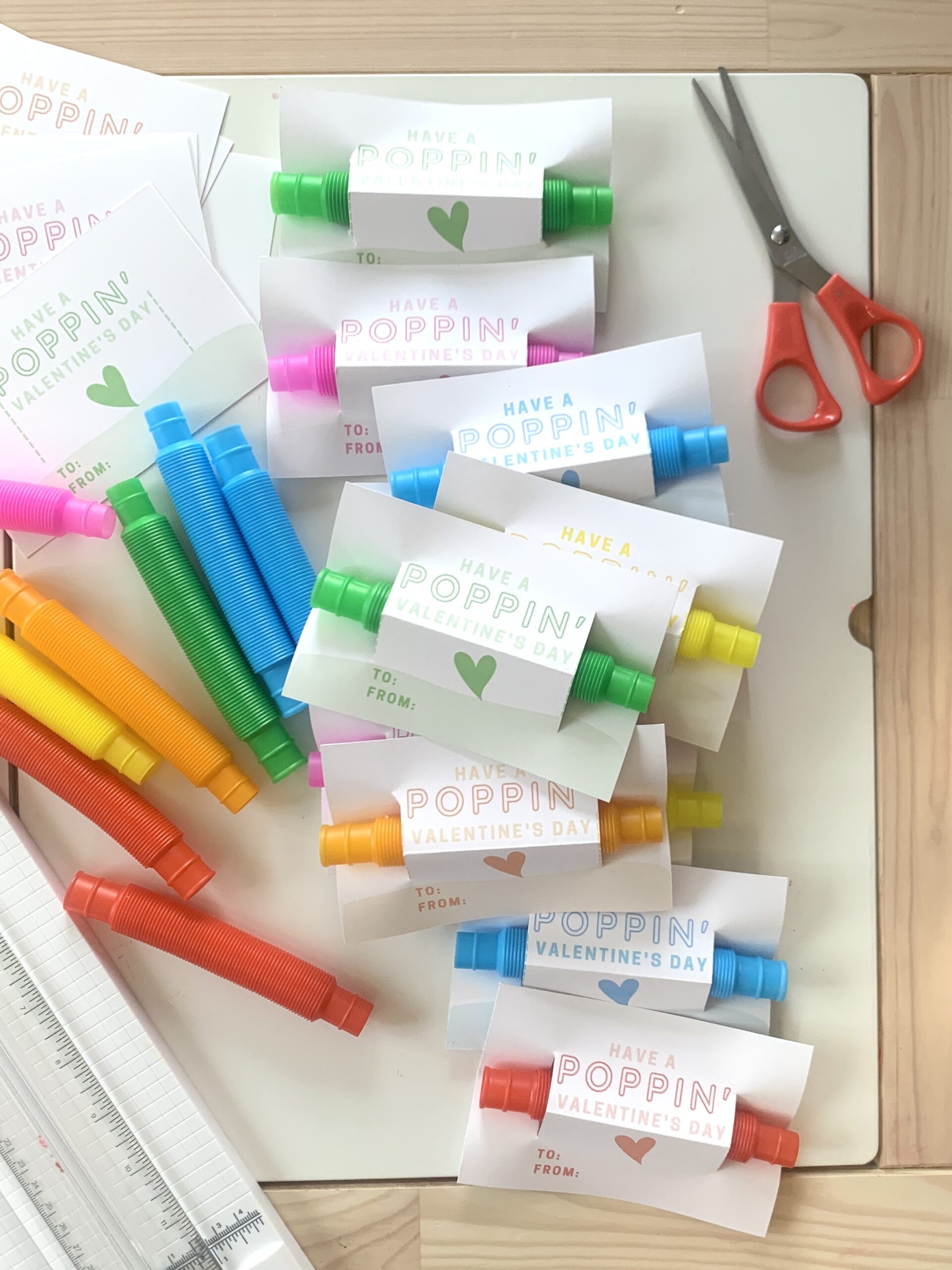 TRY THE COLORFUL MINI VERSION
For mini pop tubes print 4 cards to a page or download these colorful mini versions to match your mini pop tubes. Download printable below!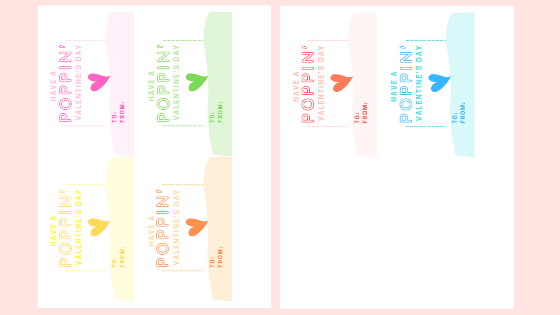 DID YOU TRY IT?
Let us know if you tried these Pop Tube Valentines in the comment section or show us your finished Valentines by sharing your photos on Facebook or instagram and tagging @ureadyteddy or #ureadyteddy