When I graduated from high school someone gave me a copy of Oh, The Places You'll Go by Dr. Seuss. I thought it was such a thoughtful gift and I still have it to this day and have read it to my kids. I love giving books as gifts and I recently found a book by Candlewick Press that will make the perfect graduation gift for your loved ones!
This post contains affiliated links for your convenience. I received Believe: A pop-up book of Possibilities from Candlewick Press for review purposes. I only write about products I love and all thoughts and opinions expressed are my own. For more information see Legal.
BELIEVE: A POP-UP BOOK OF POSSIBILITIES

Believe: A Pop-Up Book of Possibilities by Robert Sabuda is beautifully illustrated picture book with bold illustrations and intricate 3-D pop-up designs. The 24-page book has six all-white pop-up designs with a tall tree, ship, flying birds, blooming flowers, a castle, a launching rocket. The inspirational text with simple phrases like "when I grow up, I will stand tall...when I dream of the future, I will dream big." are perfect for graduates or people starting a new chapter in their life. Believe is just as appropriate for a Kindergarten graduation as it would be for a high school or college graduation.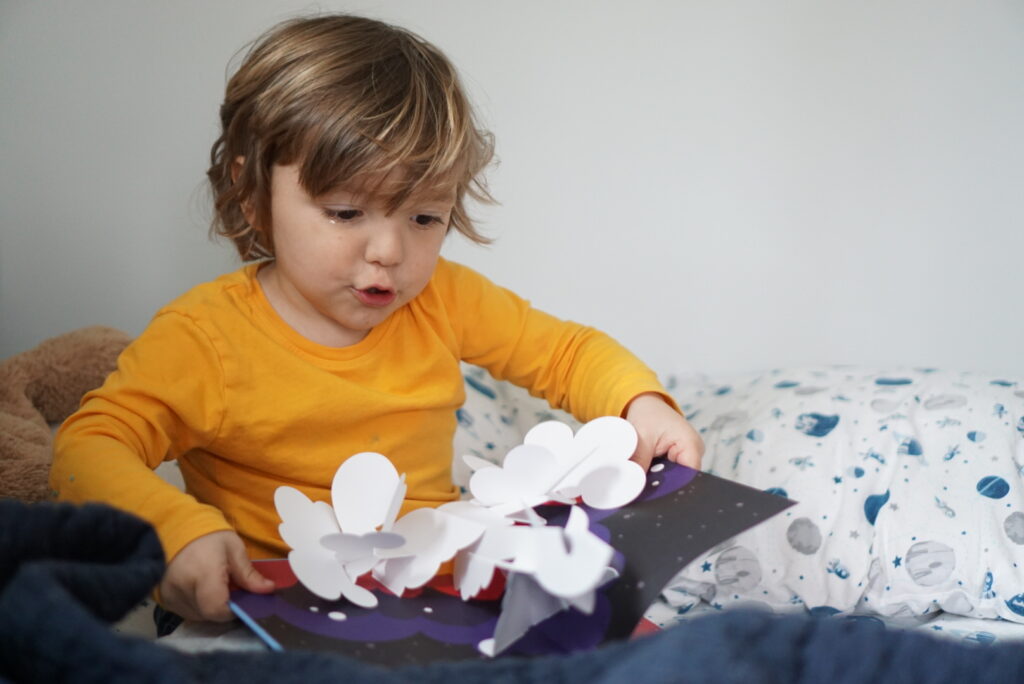 Believe: A Pop-Up Book of Possibilities has become my son's FAVORITE book to read. He asks for it almost every night and then says "again, again!" He even memorized the entire book. This book is so sweet that listening to him read it aloud almost brings tears to our eyes thinking about how one day he will be grown up. Get a little preview of the book in the video below (ignore the screaming baby who is mad she's not allowed to touch the pop-up book lol)
This is actually the only pop-up book we own. Teddy is only three so I was a little nervous he would destroy the intricate pop-up cut-outs, but its actually adorable how delicately he treats the book because it is special to him. We did have one little tear in the flower pop-up but I was able to fix it with some tape. I am definitely impressed with Sabuda's craftsmanship and any book that makes a child say "wow!" is a win in my book.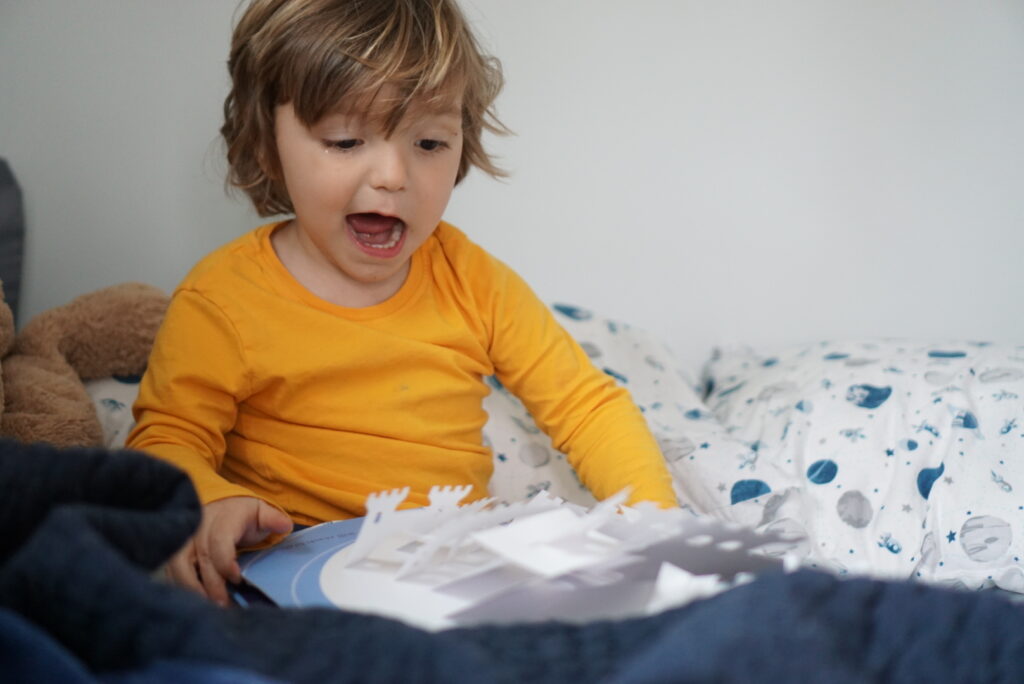 BEYOND THE BOOK ACTIVITIES
WHAT OTHER BOOKS MAKE GREAT GRAD GIFTS?
Let us know in the comments!