This post contains affiliated links for your convenience. I only write about products I love and all thoughts and opinions expressed are my own. For more information see Legal.
HERE'S WHAT YOU'LL NEED:
Hard-boiled eggs or dyeable craft eggs
Bubble wrap
Rubberbands
Medicine Dropper
Plastic container
HOW TO DYE EASTER EGGS WITH BUBBLE WRAP
Cut small squares of bubble wrap (about 8x8) and wrap your hardboiled eggs individually. Make sure the bubble side of the bubble wrap is facing in towards the egg. Secure loosely with a rubber band and sit in a plastic container.
Use a glass bowl to mix your gel food coloring with a little bit of water (more water for a lighter color, less water for a brighter color).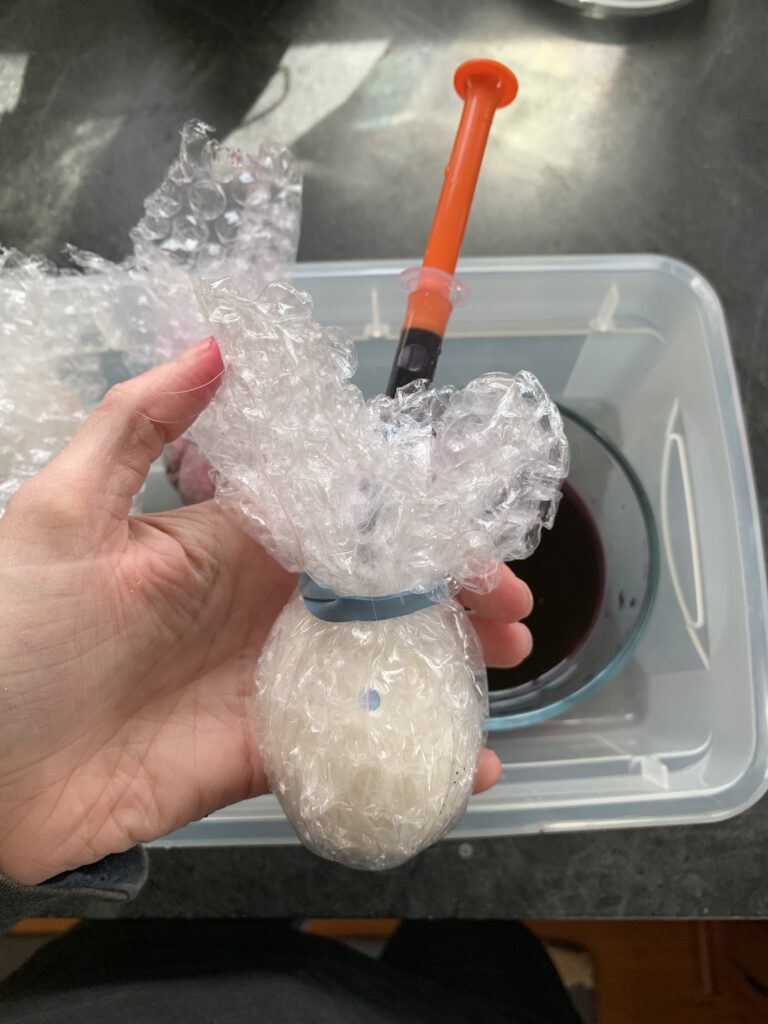 3. Fill a medicine dropper with the dye/water mixture and insert it into the opening of the bubble wrap bundle. You might have to loosen the rubber band if you can't fit the medicine dropper tip in.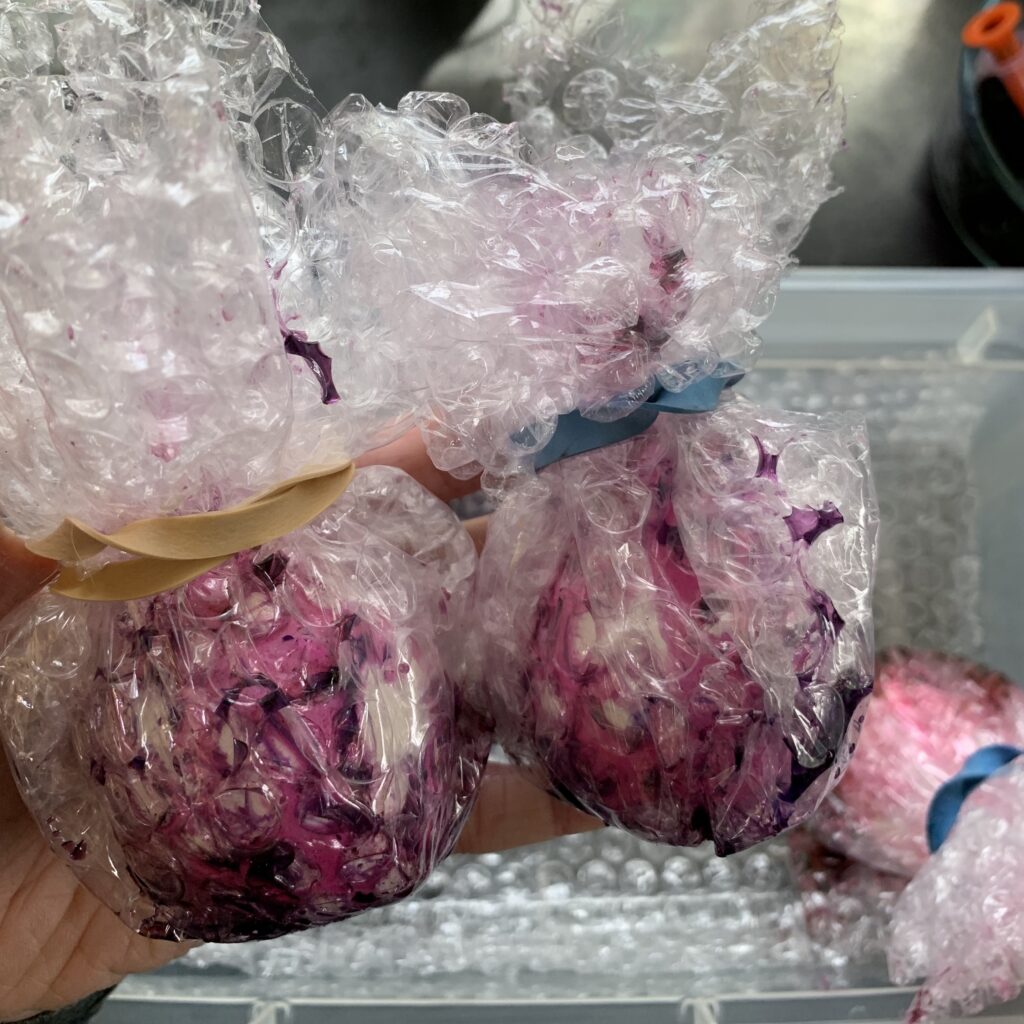 4. Inject the bubble wrap pouch with the dye. Repeat until all sides of the egg are covered in dye.
5. Let the bubble wrap pouches sit in their plastic container for 30 minutes- an hour. (If you are going to eat these later you probably want to keep them in the refrigerator.
6. Take the plastic container over to the sink and remove the rubber bands and run the eggs under a little bit of water to remove extra dye.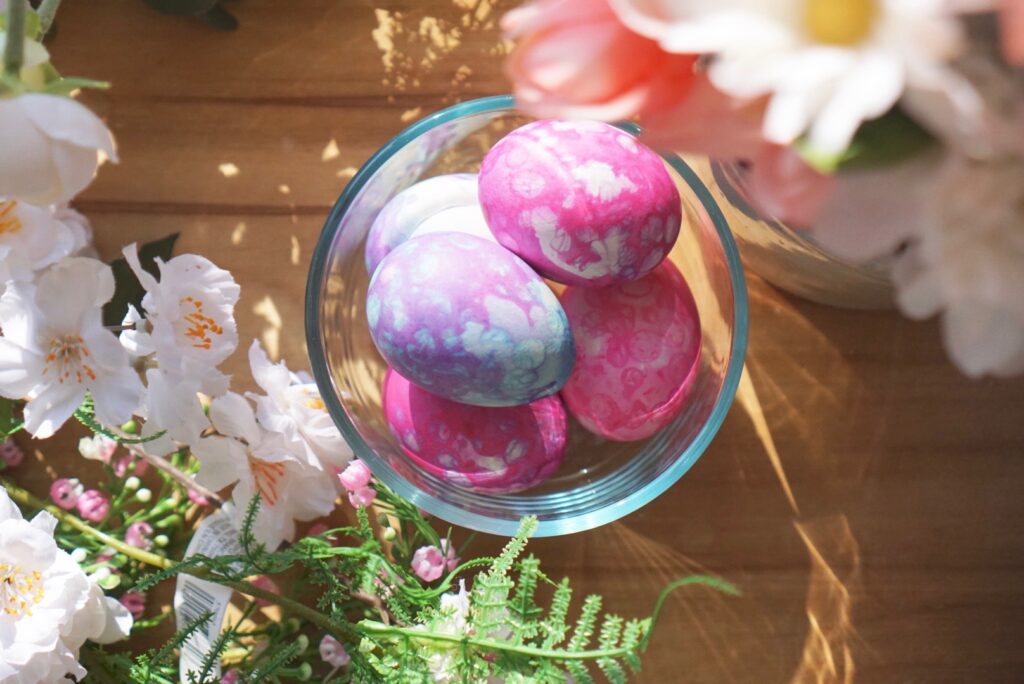 TA-DA! You will be left with Easter eggs that have a cool bubble pattern. I loved how the purple dye made the egg both blue and purple and the pink dye made different shades of pink.
I can't wait to try other colors!
SHOW US YOUR BUBBLE WRAP PRINTED EASTER EGGS
Tag your photos of your bubble wrap printed Easter eggs with @ureadyteddy and we'll share our favorites in our instagram stories! Happy Easter!