Halloween is one of our favorite times of the year. We love the costumes, the decorations, the candy...but until recently Halloween picture books have left something to be desired. This year I set out to find a list of the best Halloween picture books for kids.
As with all of my book recommendations these Halloween books have beautiful modern illustrations, fun storylines and characters as well as rich text (bonus points if they can be used all year long!).
This post contains affiliated links for your convenience. I received Pick a Pumpkin and The Right One For Roderic and Circle free for review purposes, however I only write about products I love and all thoughts and opinions expressed are my own. For more information see Legal.
10. CIRCLE by Jon Klassen and Mac Barnett
Check out this fun Beyond the Book activity for Circle: Muffin Tin Monoprints
12. THE DARK by Lemony Snicket by
For another one of our favorite Halloween books check out Gustav The Shy Ghost
PIN FOR LATER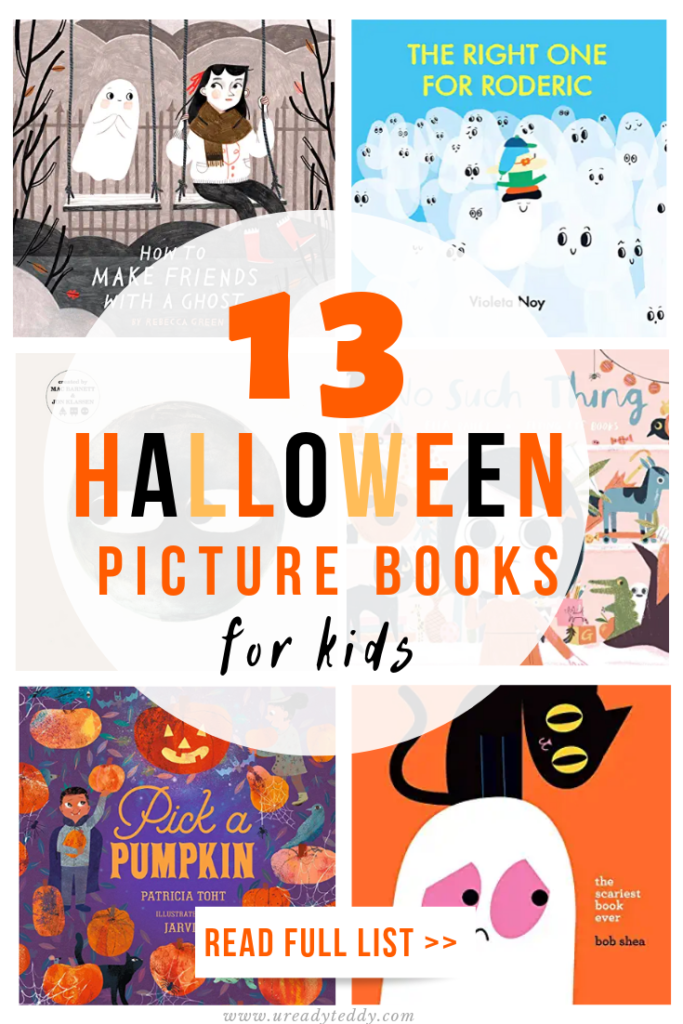 WHAT ARE YOUR FAVORITE HALLOWEEN PICTURE BOOKS?
Let us know your favorite picture books for Halloween in the comments. If you check out any of our recommendations be sure to tag your photos of your little ones reading with @ureadyteddy and we'll share our favorites in our stories!