Is anything cuter than matching pajamas?
We usually do matching holiday pajamas for the kids but its always a lot of money and then they grow out of them before the next holiday. I was intrigued when I read about pajamas that are designed to last 3x longer. Then I saw that they were also super soft, eco-friendly AND come in adorable patterns. Too good to be true?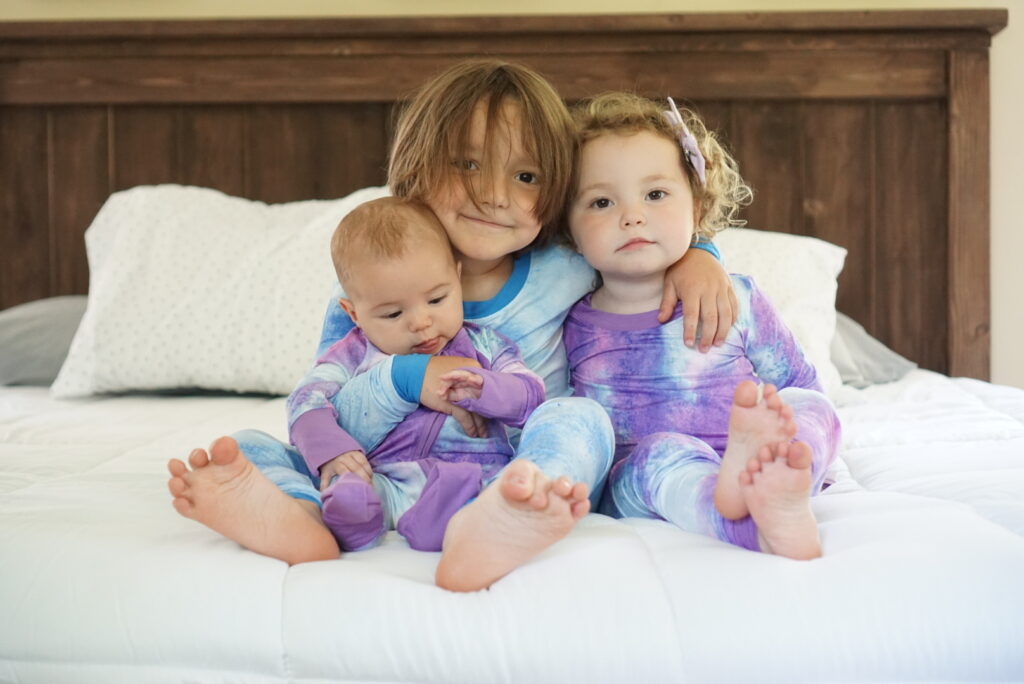 This post may contain affiliate links for your convenience. I received these Little Sleepies pajamas free for review purposes, however I only write about products I love and all thoughts and opinions expressed are my own. For more information see Legal.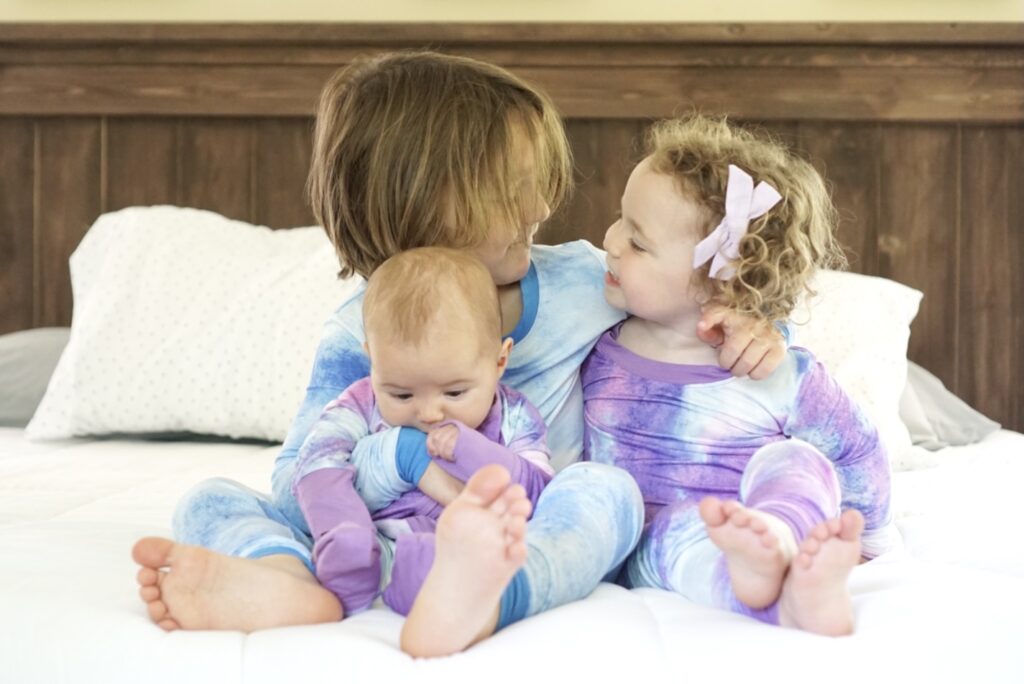 LITTLE SLEEPIES
Little Sleepies pajamas are designed by a mom for long-lasting comfort and maximum functionality. They were voted 2020's winner for Best Children's Sleepwear. There are SO many styles to choose from for sibling sets and family matching. We tried out a sibling set of PJs from the Watercolors Collection. Teddy is in the Blue Watercolor Two-Piece Pajama Set, Scottie is in the Purple Watercolor Two-Piece Pajama Set and Lyla is in the Purple Watercolor Zippy.
Read below for some of our favorite features.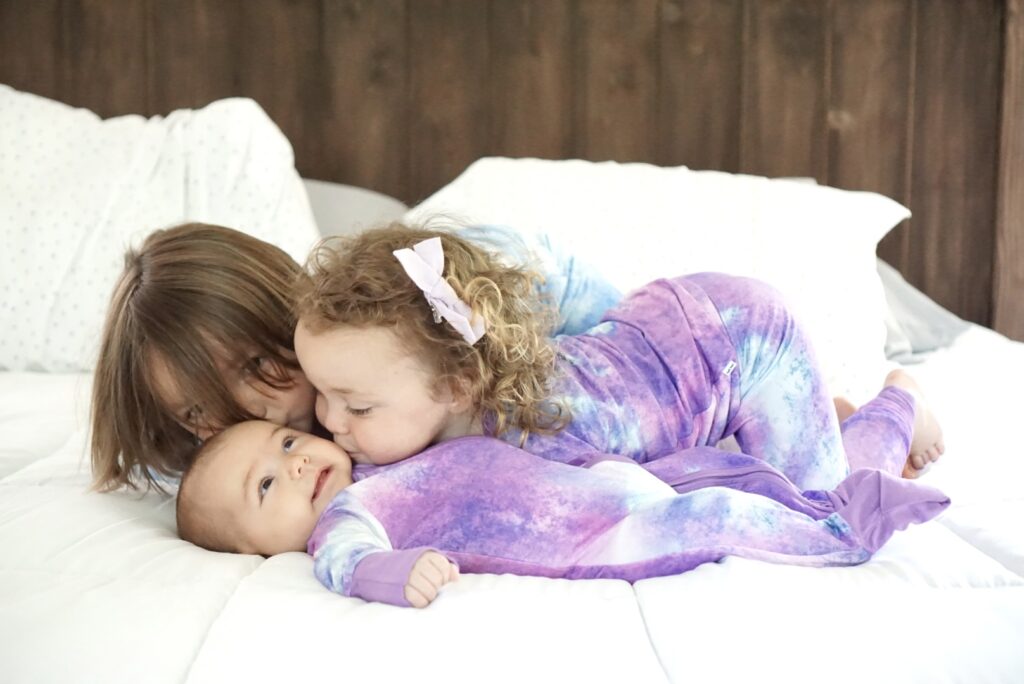 SUPER SOFT + BREATHABLE  FABRIC
These jammies are buttery soft. They are made from sustainable, eco-friendly bamboo viscose fabric. The fabric is milled for an incredibly soft feel that is gentle on sensitive skin.
I accidentally ordered long-sleeve pajama sets and we don't have central air. The kids normally wake up really sweaty, but surprisingly their Little Sleepies jammies kept them cool and comfortable.
The kids said they were the "comfiest jammies ever" and they did not want to take them off. No lie, Teddy even said he had the best night of sleep ever!

CUTE PATTERNS + STYLES
It was difficult to pick our favorite pattern because I also loved the Lemons, Clementines and Flower Fields Collections. The Watercolor Collection was really pretty and had a cool galaxy kind of vibe. I was hoping to get 3 different colors but the Raspberry and Teal colors were limited edition and unavailable in the sizes I wanted.
The Little Sleepies come in long-sleeve and short-sleeve Zippy, long-sleeve and short-sleeve two-pieces for toddlers and big kids and knotted gown and swaddle sets for infants. They have a variety of styles for men and women as well like pajama sets, pajama pants and caftan gowns. I even saw a pair of underwear which I can only imagine is amazingly soft!

FUNCTIONALITY
As much as I love cute clothes I don't have the time or energy to deal with clothes that aren't functional. The Zippies have the double zipper feature which make diaper changes easy. The top of the zipper has a little fold of fabric to protect babies' necks.
They have fold-over cuffs on the hands and feet so they can convert from a footed sleeper to a footless romper. I have a feeling these 0-3 Zippies will be fitting Lyla for a very long time!For the big kids, the stretch fabric was easy to pull over their heads and easy to pull down for the newly potty-trained toddler. It was also flexible enough for all of the pre-bedtime acrobatics...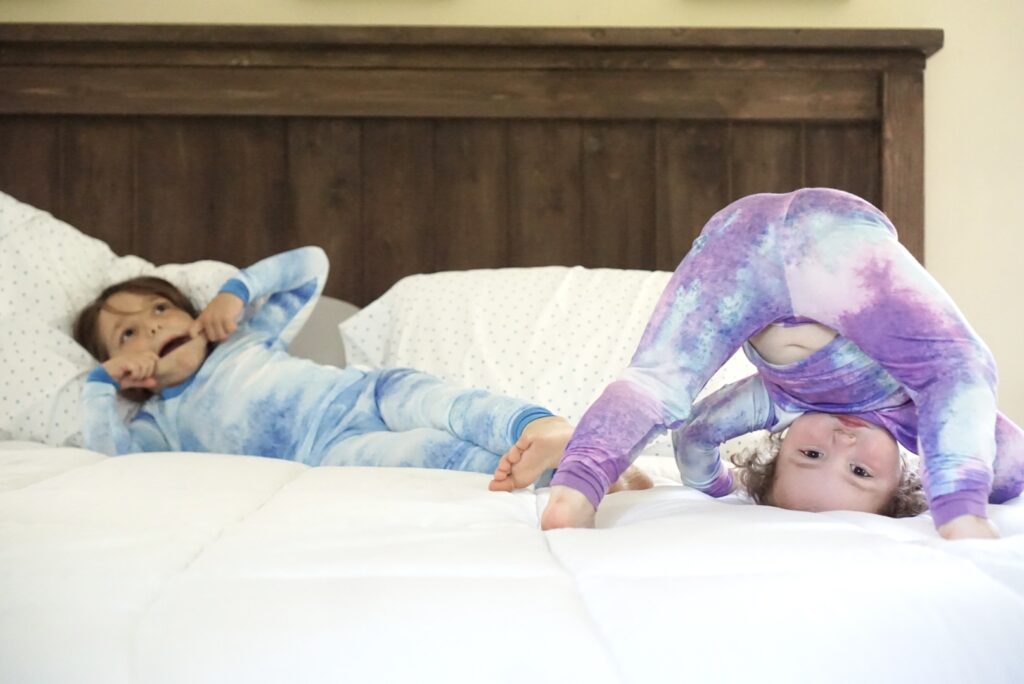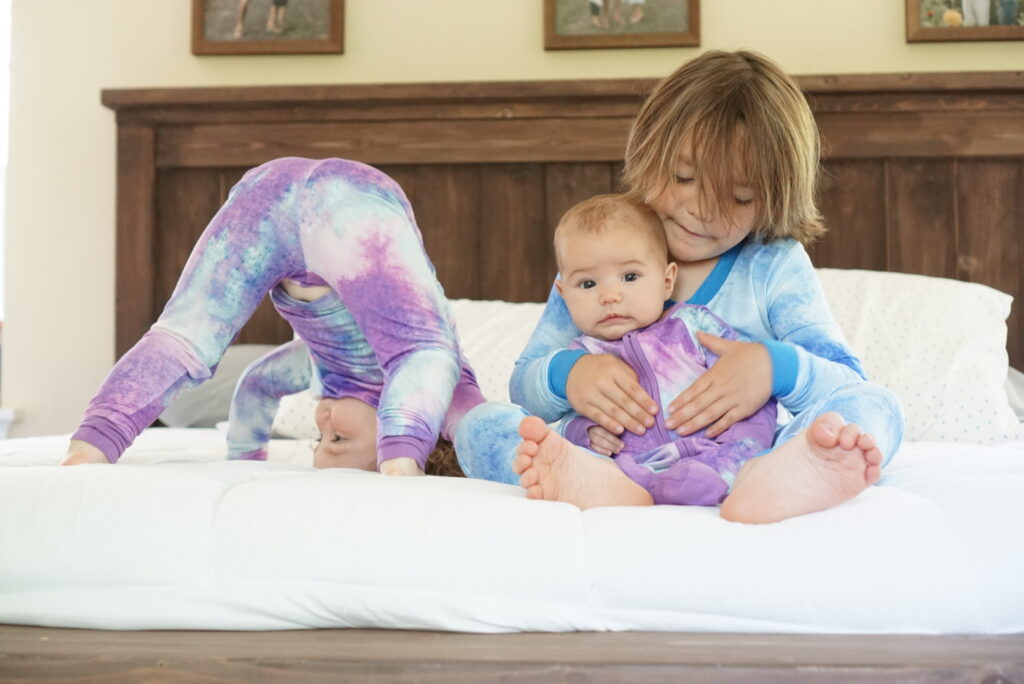 LITTLE SLEEPIES REVIEW
Normally I would die a little bit inside spending $30/32 on kids pajamas, but in this case for the quality, cuteness and extended wear time I think this price is justified. I will definitely by buying more Little Sleepies pajamas in the future and am excited to get my legs into a pair of those super soft women's pajama pants. Maybe I need a matching pair of watercolor ones...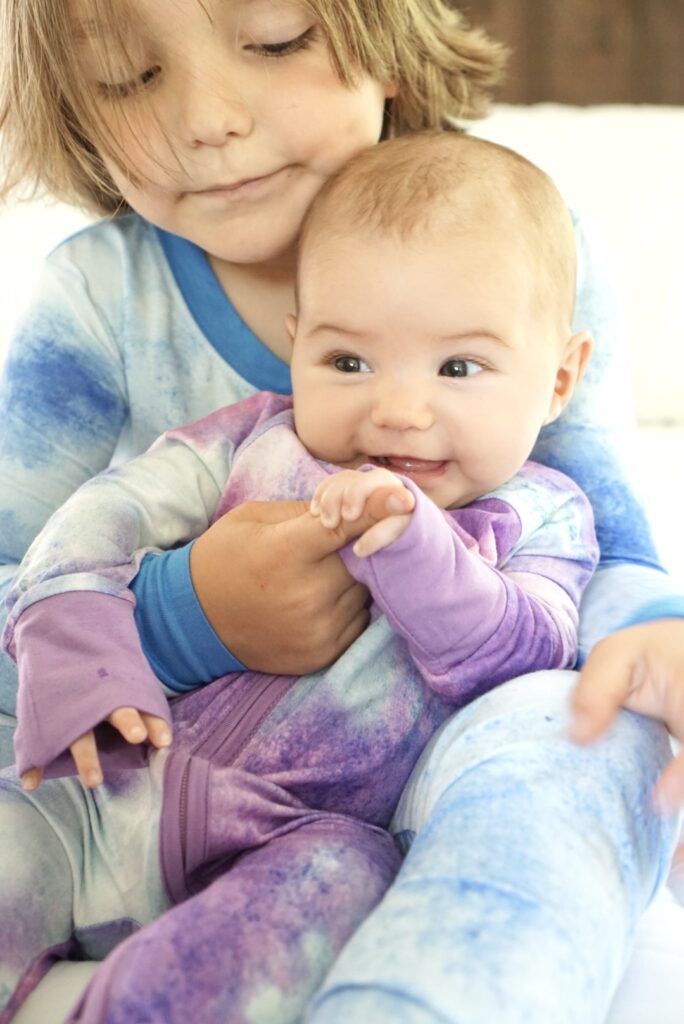 WHAT DO YOU THINK OF LITTLE SLEEPIES?
Let us know in the comments! Also check out reviews for some of our other favorite baby products like the DOCKATOT, OLLIE SWADDLE and the BINXY BABY SHOPPING CART HAMMOCK.