One of the things I learned after having my first baby is that you don't really need a lot of stuff. Our house was cluttered with toys and unnecessary baby items from our first baby so the last thing we wanted was to add even more baby stuff to the clutter. For our new baby we made a concerted effort to be more thoughtful and intentional when it came to buying baby things.
As a more "experienced" mom, I learned how unnecessary it was to buy everything new when babies might only use them a few times or make them messy after just a few uses. This second time around we reused things, borrowed things, and bought things from consignment sales and Facebook marketplace. Of course, we did get a few special things new.
This post may contain affiliated links for your convenience. I received products compliments of Dockatot, Ollie World, Binxy Baby and Joovy in exchange for my honest review. I only write about products I love and all thoughts and opinions expressed are my own. For more information see Legal.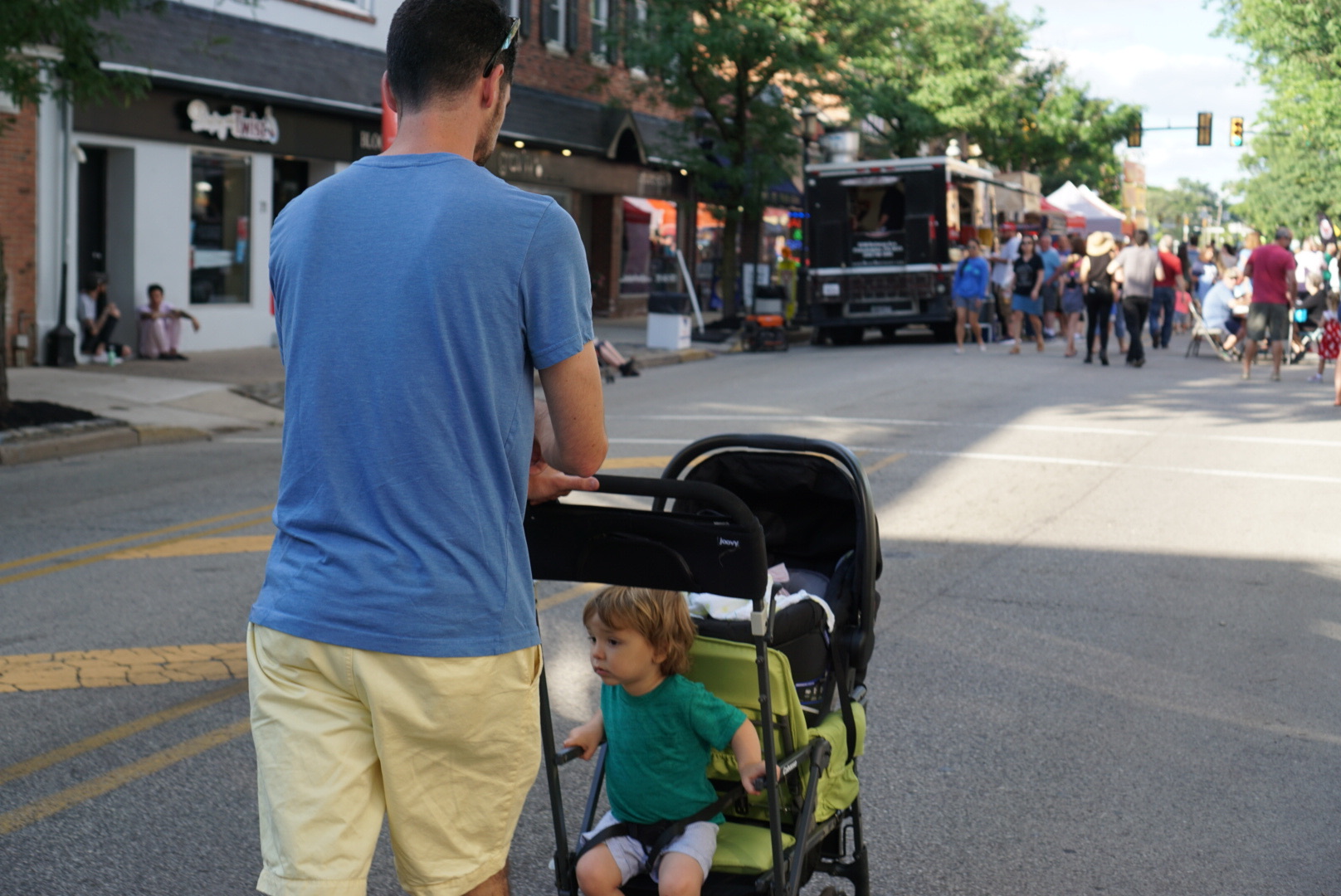 A DOUBLE STROLLER
We tried to find a stroller at a consignment sale, but ended up finding an awesome discounted Thule Urban Glide Double Jogging Stroller from a baby store.
So far we love it because its a smooth ride, it's easy to collapse and has lots of storage. Like most double strollers I've come across, its pretty heavy and takes up a lot of storage in the trunk of the car.
Teddy loves riding in the Thule but he doesn't like being strapped in for too long so luckily we were also able to try out the Joovy Caboose Graphite that has a stand-on platform and sit-on bench so he can pop on and off easily. Although it is smaller than the Thule, the Joovy feels even heavier than the Thule so its not great for traveling but perfect for trips around the neighborhood.
See more Joovy Double Strollers.
A BETTER WRAP
I didn't wear my son Teddy very much as an infant, but when I did I had a lot of trouble with my Baby K'Tan being too saggy. I knew I would need to wear baby #2 more often so that I would have my hands free to chase around a crazy toddler. I had heard great things about the Solly Wrap so I decided to splurge and buy one of those. Once you learn how to wrap it, it is really easy and comfortable to use. I felt like the baby was so much more secure in the Solly than in the K'tan.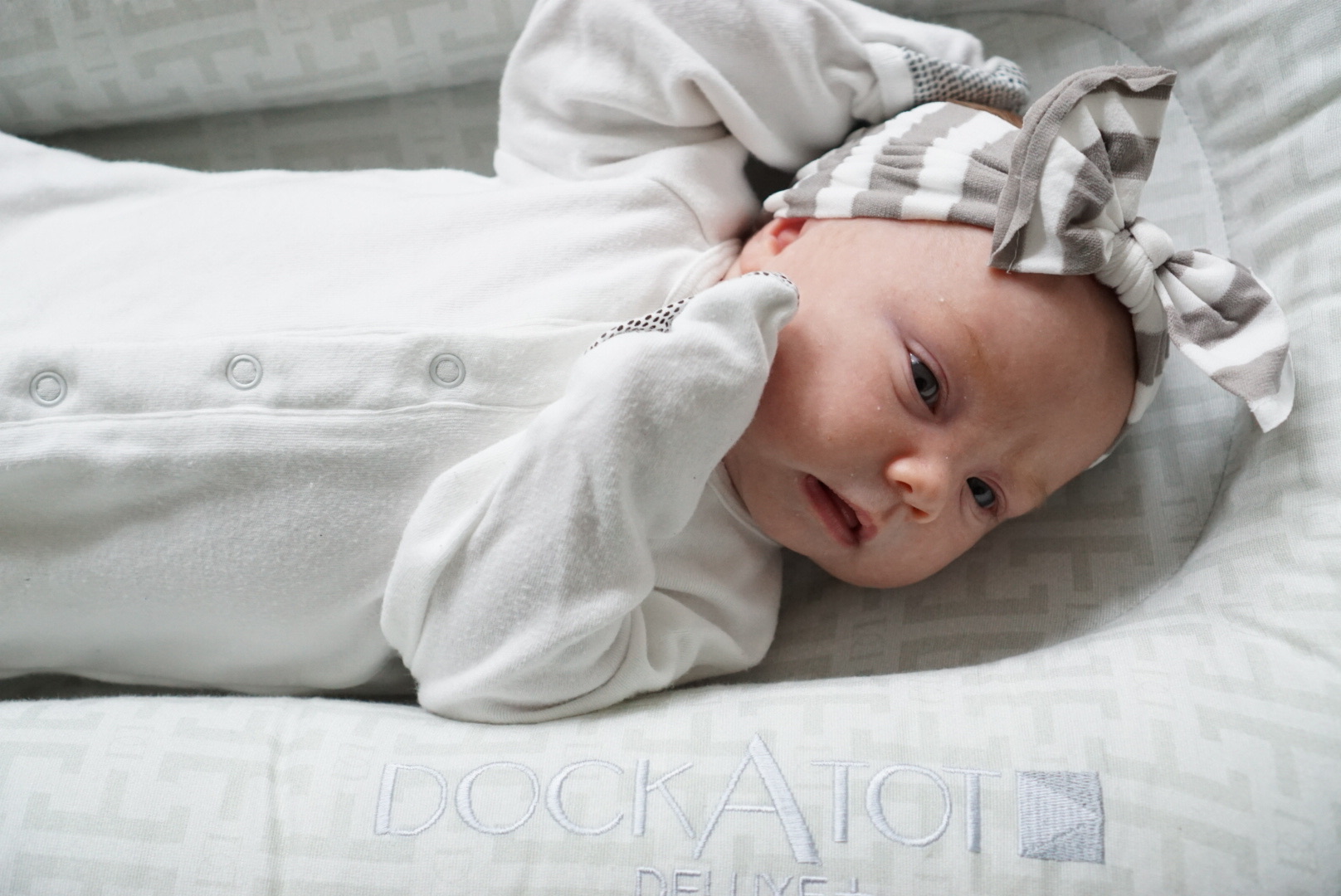 CO-SLEEPER
For some reason none of our babies like sleeping in their bassinet. We resorted to some not-so-safe sleeping habits with our first so this time round we needed a better sleeping situation. The DockAtot is a sturdy but comfy little bed that can go in the middle of the bed without having to worry about them getting smushed or covered in blankets. It is even better for naps and those moments when you just want to set a baby down somewhere. It is easy to move from one room to another and it looks like it will be awesome for travel instead of needing to haul around a portacrib.
DockATot is a multi-functional lounger, co-sleeper and playtime lounger. It comes in two sizes the Deluxe for 0-8 Months and the Grand for 9-36 months.
It is breathable, OEKO-TEX certified and made of all natural, machine-washable 100% cotton. I love the grey pattern because it is cute and hides stains really well.
Read full review here: DOCKATOT: IS IT WORTH IT?
Check out @dockatot on instagram!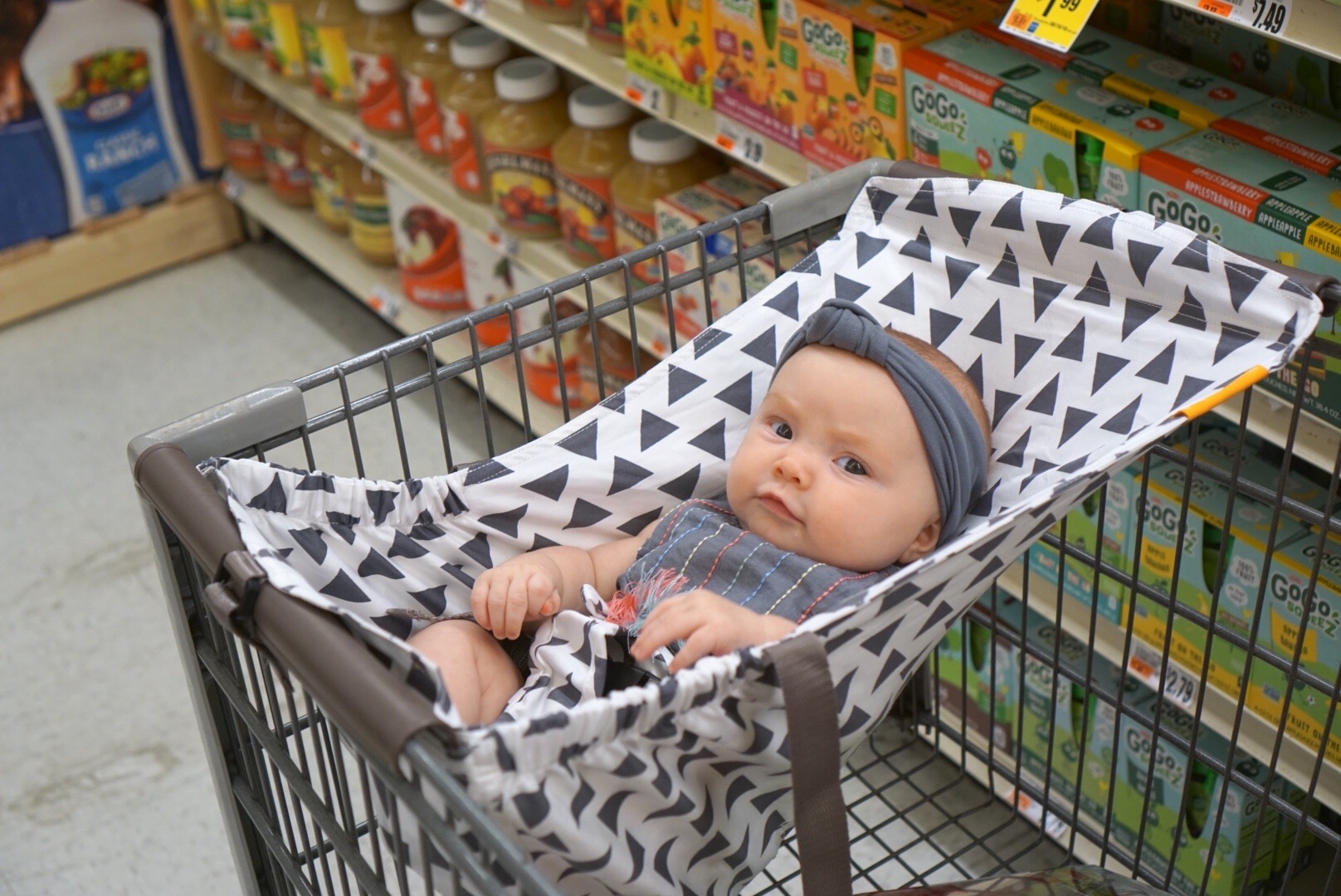 SHOPPING CART HAMMOCK
One of my biggest concerns with having two kids under two is what the heck do you do at the grocery store? How can I have a toddler in the seat and a baby carrier in the cart and still have any  room for groceries? I saw the Binxy Baby shopping cart hammocks on instagram and couldn't wait to try it out.
The hammock fits most standard grocery store carts and holds babies 6-8 months old (or until they can sit up on their own) and car seats up to 50 pounds. The baby can ride comfortably while you still have plenty of room underneath for groceries. I love the fun triangle patterned fabric too!
Read full review here: ADD TO CART: BINXY SHOPPING CART HAMMOCK?
Check out @shopbinxy on instagram!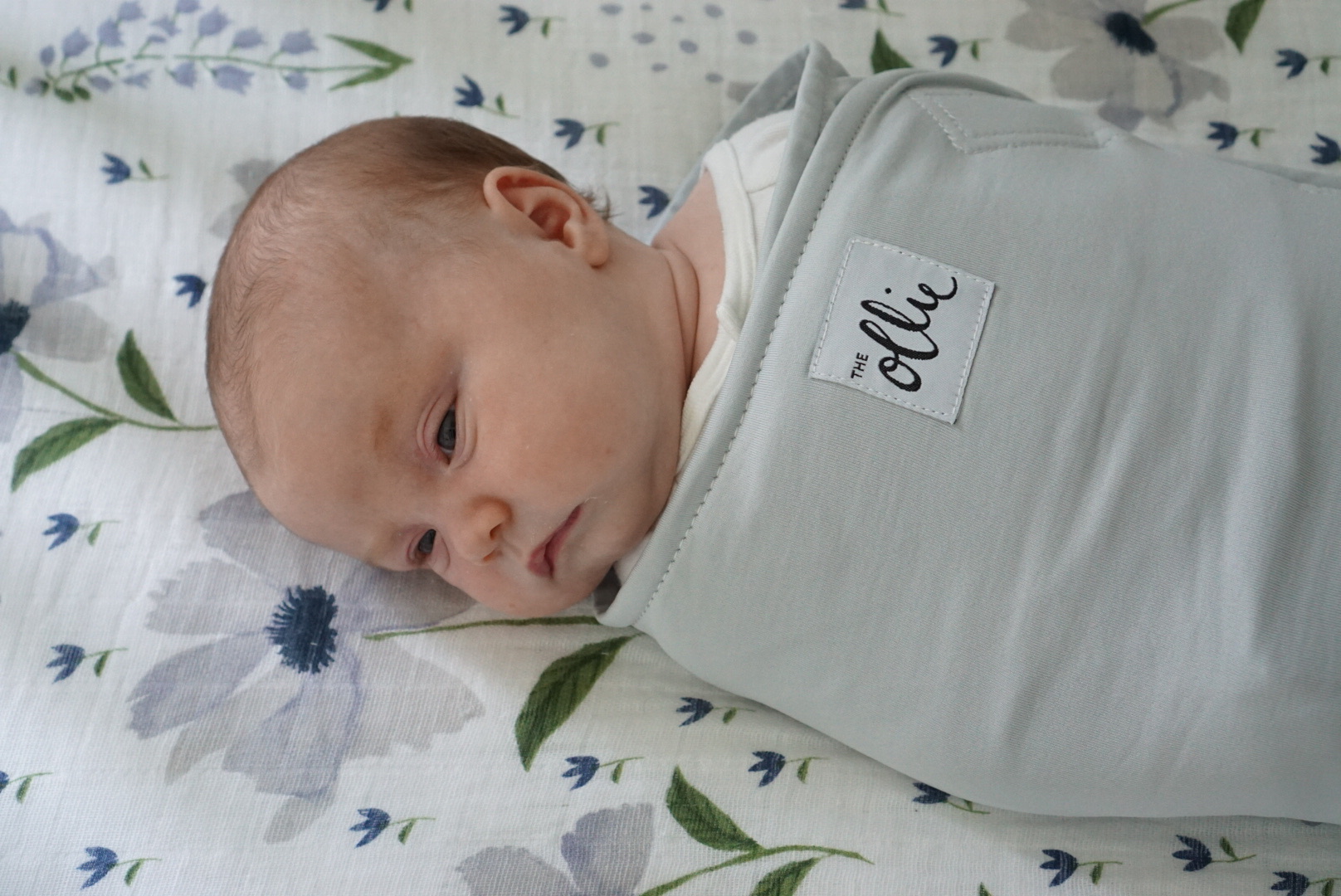 VELCRO SWADDLES
My first hated to be swaddled but Scottie loves being wrapped up tightly so it was time to buy more swaddles. The Ollie Swaddle is seriously a miracle worker. Our colicky baby girl stopped crying the second I velcroed the swaddle.
The Ollie World swaddle is adjustable for all different sizes of babies. The velcro keeps the swaddle tight and secure and the elastic at the bottom keeps the swaddle closed but easily accessed for diaper changes. The material is soft and moisture-wicking to keep baby from overheating. I love that the swaddle came with its own mesh bag to use for the laundry so the velcro doesn't stick to your other clothes. They don't call it the Smarter Swaddle™ for nothing!
Read full review here: SWADDLE SMARTER: REVIEW OF THE OLLIE WORLD SWADDLE
Check out @theollieworld on instagram
DRESSES AND BOWS
A few seasonal items and even though we had bins and bins of baby clothing we had to buy at least a few pretty dresses and bows for our little girl. My favorite places for baby clothes are H&M, BabyGap, Carter's, Target, Old Navy, Janie and Jack. I also love Avery's Little Bowtique for bows and nylon headbands.
PACIFIERS
I'd like to say we needed replacement pacifiers because I cut the tips off of Teddy's old pacifiers but sadly he is still using them so baby girl needed her own. Right now she is not loving pacifiers but it would make life so much easier if she would…
ADDITIONAL ESSENTIALS
Diapers, A new breast pump or at least new tubing, flanges, new pacifiers, new bottle nipples, a second noise machine, baby monitor…extra patience…
What did you need for Baby #2? Let me know in the comments!